Fort Simcoe State Park
Introduction
Established in 1956, Fort Simcoe State Park is a 200 acre park located in the Yakima Indian Nation Reservation and is the location of a former U.S. Army fort (1856-1859) and Indian Agency (1859-1923). The fort was built with the purpose of maintaining peace among the settlers and Indians in the region, who engaged in the Yakima War (fall of 1855). Five of the original buildings remain: three officer's buildings, the commander's house and the blockhouse. There are also other recreated buildings as well as an interpretive center. Some of the original structures are open to the public and contain period furniture. The interpretive center features exhibits about army life in the fort and Native American culture. Reenactments and living history events take place at the park during the year. The fort was placed on the National Register of Historic Places in 1972.
Images
One of the buildings and a canon at the fort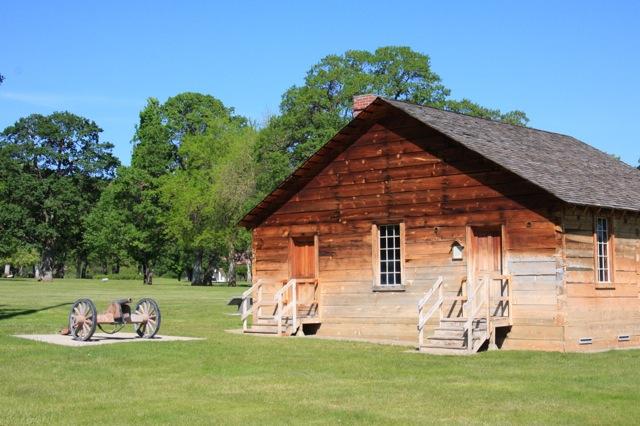 Interior view of one of the buildings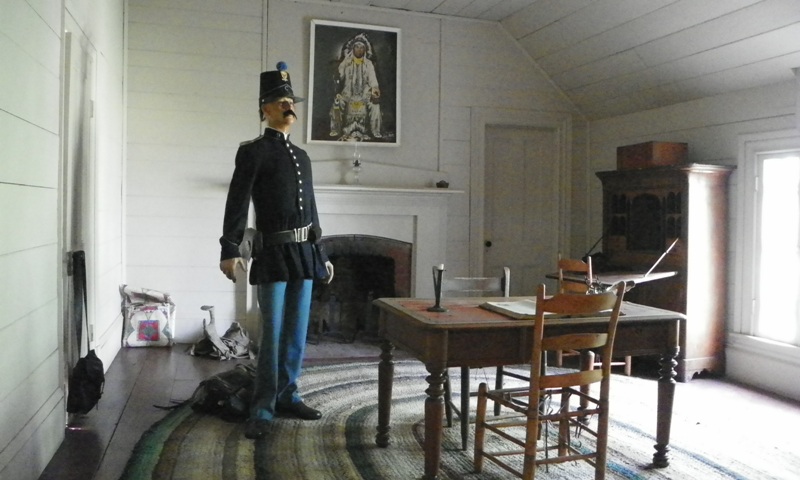 Backstory and Context
The arrival of miners looking for gold and the Yakima people's rejection of treaties (which could not be legally enforced at the outset as it took time for Congress to ratify them) were the immediate causes of the war. The site of the fort had been an Indian campground and gathering place for centuries and many trials connected here. The site also features a natural spring.
Additional Information