Overseers' Home
Introduction
At any given time, two to three overseers/under-overseers were employed on the plantation. They, along with their families, would have lived in the overseers' home. This house would have faced south and was positioned in such a way as to allow the overseers the ability to monitor both the enslaved community and the owners' compound. The current structure is a conjectural reconstruction built in 1955. Also in front of the Overseers' Home are the reconstructed plantation stocks. Stocks were used as a means of public humiliation and punishment for members of the enslaved community. When a person was placed in the stocks, his/her feet were locked into place, forcing them to sit on the very uncomfortable bench.
Images
The reconstructed Overseers' Home
The reconstructed plantation stocks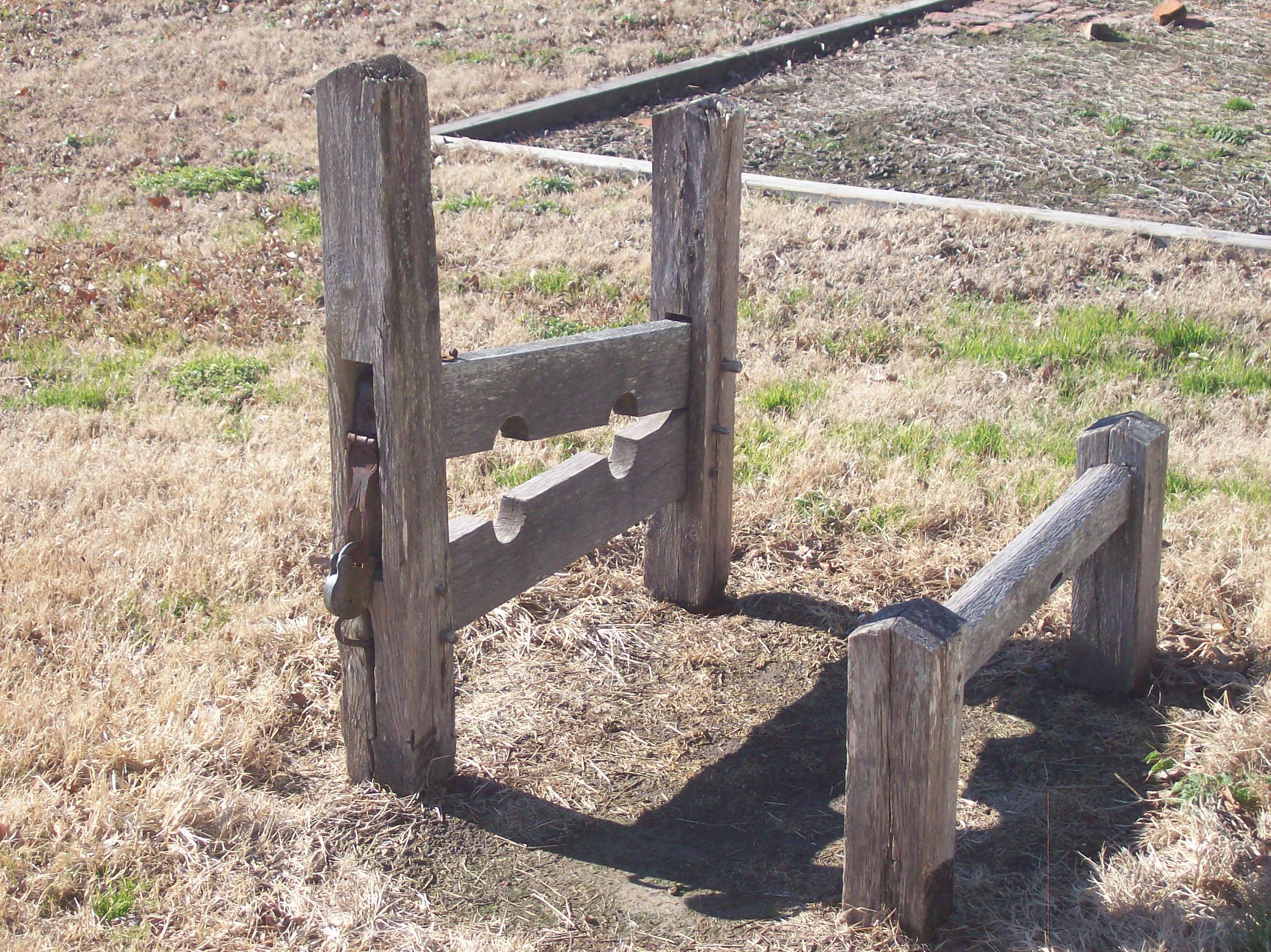 Backstory and Context
User Uploaded Audio
The overseers were part of the plantation's hired labor force. At any given time, there were 2-3 white overseers and under-overseers living with their family members and working at Somerset Place. This structure was large enough for two overseers and their families to live in, with each family living in half of the house. That's why there's two front doors on this structure. The Overseers' House you see here was reconstructed in 1955 to serve as a modern residence, so the building itself is conjectural, although it was built to the size of the original home. The overseers who lived in the house that stood here were in direct control of the enslaved community, and it was through these men that the enslaved families felt the authority, power, and control of Josiah Collins. The overseers implemented the reward and punishment system to control the hundreds of enslaved people who were forced to live and work here. According to former enslaved field hand Uriah Bennett, who lived at Somerset Place as a child, "the overseers were pretty cruel sometimes."
Sources
Self-Guided Tour Brochure, Somerset Place State Historic Site.
Image Sources
Somerset Place State Historic Site

Somerset Place State Historic Site

Additional Information