Lafayette Acadian Cultural Center
Introduction
Located within the Jean Lafitte National Historical Park in Lafayette, the Acadian Cultural Center tells the complex tale of the origins, forced migration, settlement and evolving cultural traits of the Acadians or Cajun people. The cultural center tells this story through the use of ranger-led talks, films, historical artifacts, interpretive displays, tours and special events. It delves into the Acadian's music, oral history, dance, food, farming and building techniques, clothing, craft making and language. Admission to the center is free.
Images
Building that houses the Acadian Cultural Center.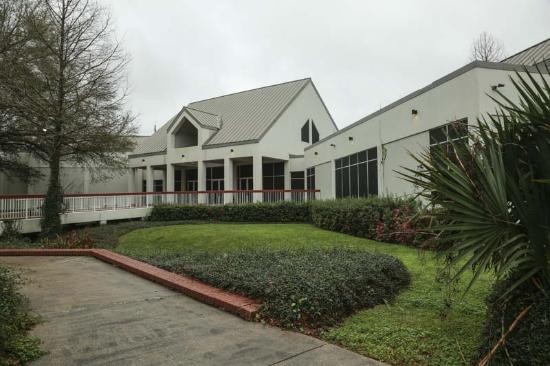 Display of a typical Acadian room within a typical Acadian home.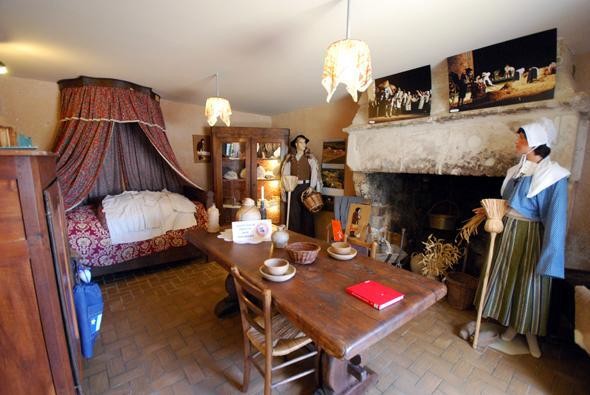 Entrance to the Acadian Cultural Center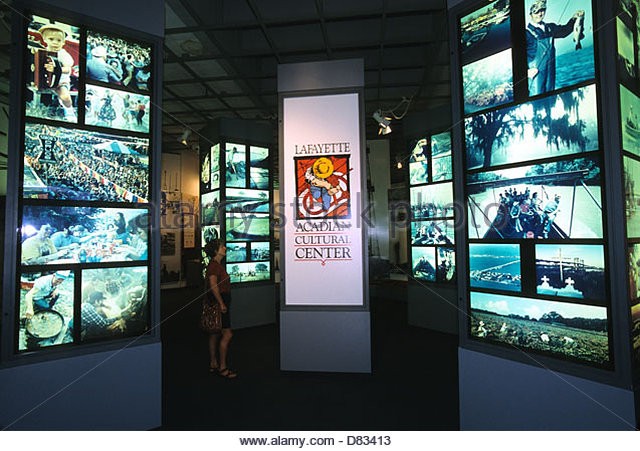 Children enjoy an educational program.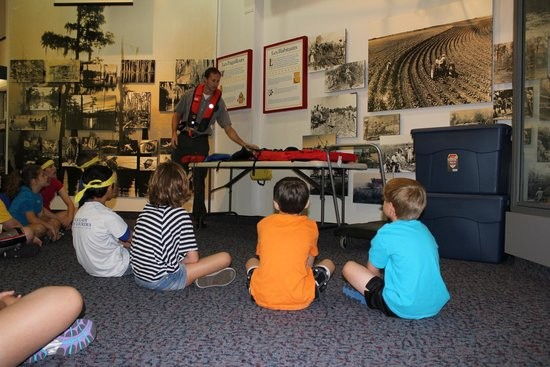 Backstory and Context
The center starts its Acadian story where most stories do, at the beginning. In this instance the beginning takes us far from Louisiana to Nova Scotia, Canada as the French and Indian War was concluding in the mid-18th century (1755-1764). The British did not trust and had no need for the French Acadians located there. Thus, they forcibly removed them from their homes and transported them to Louisiana, which the French had ceded to the Spanish as a result of their defeat by the British. The center then follows the Acadian's struggles as they adapted to their new lives in a wholly new environment.
Operated by the National Park Service, the center offers ranger-led discussions every day at 2:45 except Sundays, when the center is closed. It also shows a 35-minute documentary film entitled The Cajun Way: Echoes of Acadia every hour on the hour beginning at 9:00 AM. During the spring and autumn months the center also makes available, for a small fee, a tour of the Bayou Vermillion aboard the good ship Cocodrie.
The center has a museum store that sells local crafts, music and books (to include cookbooks). It also welcomes educational field trips and scout groups and offers a junior ranger program for its younger visitors. Finally, there are two other Acadian Cultural Centers in Louisiana located at Eunice and Thibodaux.
Additional Information