Williston Middle School
Introduction
New Hanover County's historic African-American high school during the segregation era traced its origins to a freedmen's school that opened in 1866 on Seventh Street between Nun and Church streets, operated for newly freed slaves by the American Missionary Society. Williston has a history like no other in the city of Wilmington. The once all-Black school will always be a historical landmark in the state of North Carolina.
Images
Williston Senior High School, Class of 1946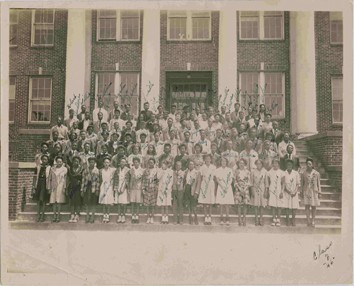 Members of the Williston High School Class of 1931 pose on the steps of a new building: the third Williston High School structure.

The Greatest School Under the Sun by Marimar McNaughton July 2015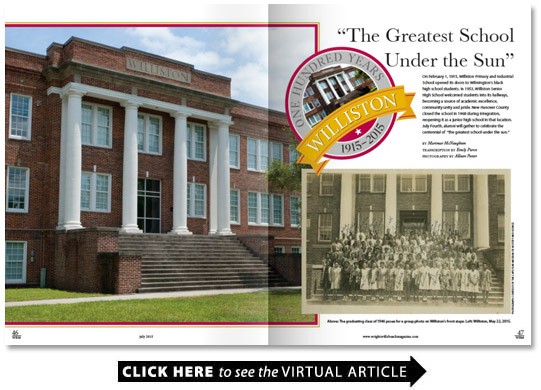 Backstory and Context
In 1866, the serious longing for an instruction propelled Negroes in Wilmington to start a progression of occasions to raise reserves for a free school for Negro understudies in the southern part of the city. The school opened that year and was named Williston Free School to pay tribute to one of the school's heaviest supporters, Samuel Williston from Massachusetts. Somewhere around 1866 and 1873, the name of the school was changed to Williston Graded School. In 1873, the school was the primary Negro school to end up a part of the recently framed Wilmington Board of Education.
The all-White key and staff were supplanted with an all-Black workforce. Since that time, five all-dark schools were set up in this south-side neighborhood. The primary dark competitor to soften the shading obstruction up universal tennis, title holder Althea Gibson, and fabulous individual from the Harlem Globetrotters, Meadowlark Lemon, are among the school's distinguished graduates. On that same Tenth Street grounds, Williston Senior High School, finished in 1953, shut 15 years after the fact in 1968. Dr. Hubert A. Eaton Sr. recorded three claims - in 1951, 1964 and 1968 - calling for instructive fairness for Wilmington's developing dark group.
In August 1968 a U.S. Area Court administering requested New Hanover County schools to move toward an arrangement of complete integration prompting the incorporation of the district's two all-white schools - New Hanover and John T. Hoggard secondary schools - with the understudies from Williston, the main dark secondary school. Amid this short section, in the midst of the fundamental years of the Civil Rights Movement, permeating subsequent to the end of World War II in 1945, Williston was the most brought together optional instructive foundation in the city and its understudies scored most astounding among dark schools statewide. Its workforce held propelled degrees from certifying open and private colleges, yet the fresh out of the plastic new school was outfitted with second-hand work areas and course readings. When it came time to study driver's instruction, the understudies took in the standards of the street in their work area seats in light of the fact that the school had no auto. Williston graduated class remained seriously faithful, organizing yearly reunions and different occasions. A Williston Alumni Choral Ensemble, coordinated by Constance O'Dell, performed as often as possible for a long time, including a December 1994 presentation at the White House in Washington.
Williston worked as a noteworthy social place for Wilmington's dark group A school custom was the "Williston bun," a cinnamon baked good created by instructor Irene Mack and sold amid lunch period as a pledge drive. The Board of Education approved another, broadly enhanced Williston Senior High School, which opened at 410 S. Tenth St., Wilmington, in 1954. (The old Williston building got to be Gregory Elementary School.) In 1968, in any case, after a government judge toppled New Hanover County's "flexibility of decision" integration arrange, the Board of Education, with generally little civil argument, voted to close Williston (which turned into a center school). As New York Times essayist Peter Applebome commented in his 1996 book "Dixie Rising," "For a school that shut in 1968, Williston … appears to be amazingly alive today."

Sources
Steelman, Ben. "What Is the History of Williston High School?" MyReporter.com. April 23, 2010. http://www.myreporter.com/2010/04/what-is-the-history-of-williston-high-school.
Emerson, Diane E. "Education to Subordinate-Education to Liberate An Historical Study of the Dual Role of Education for African Americans, 1865-1968." (2003): 1-279. http://www.openthesis.org/documents/Education-to-Subordinate-Liberate-Historical-242941.html.
McNaughton, Marimar. "The Greatest School Under the Sun." Welcome to Wrightsville Beach Magazine. July 2015. http://www.wrightsvillebeachmagazine.com/article.asp?aid=1147&iid=142&sud=27.
Additional Information