Lucas Oil Stadium
Introduction
Lucas Oil Stadium was completed in 2008 and replaced the former RCA Dome as the home of the Indianapolis Colts. The stadium is best-known for its state-of-the-art retractable roof and its large windows that allow for a spectacular view of the downtown Indianapolis skyline. The stadium was built as the home of the Indianapolis Colts, but was built as a multi-purpose facility and has held a number of community events, concerts, and political rallies. The stadium has seven levels, seven locker rooms, twelve meeting rooms, multi-level club lounges and suites, and more backstage space than any other NFL stadium. The stadium has hosted Super Bowl XLVI and the NCAA Men's Final Four Basketball Championship, among many other national events.
Images
Lucas Oil Stadium was completed in 2008 and stands at the former location of the RCA dome. Below is a short video showing the destruction of that stadium.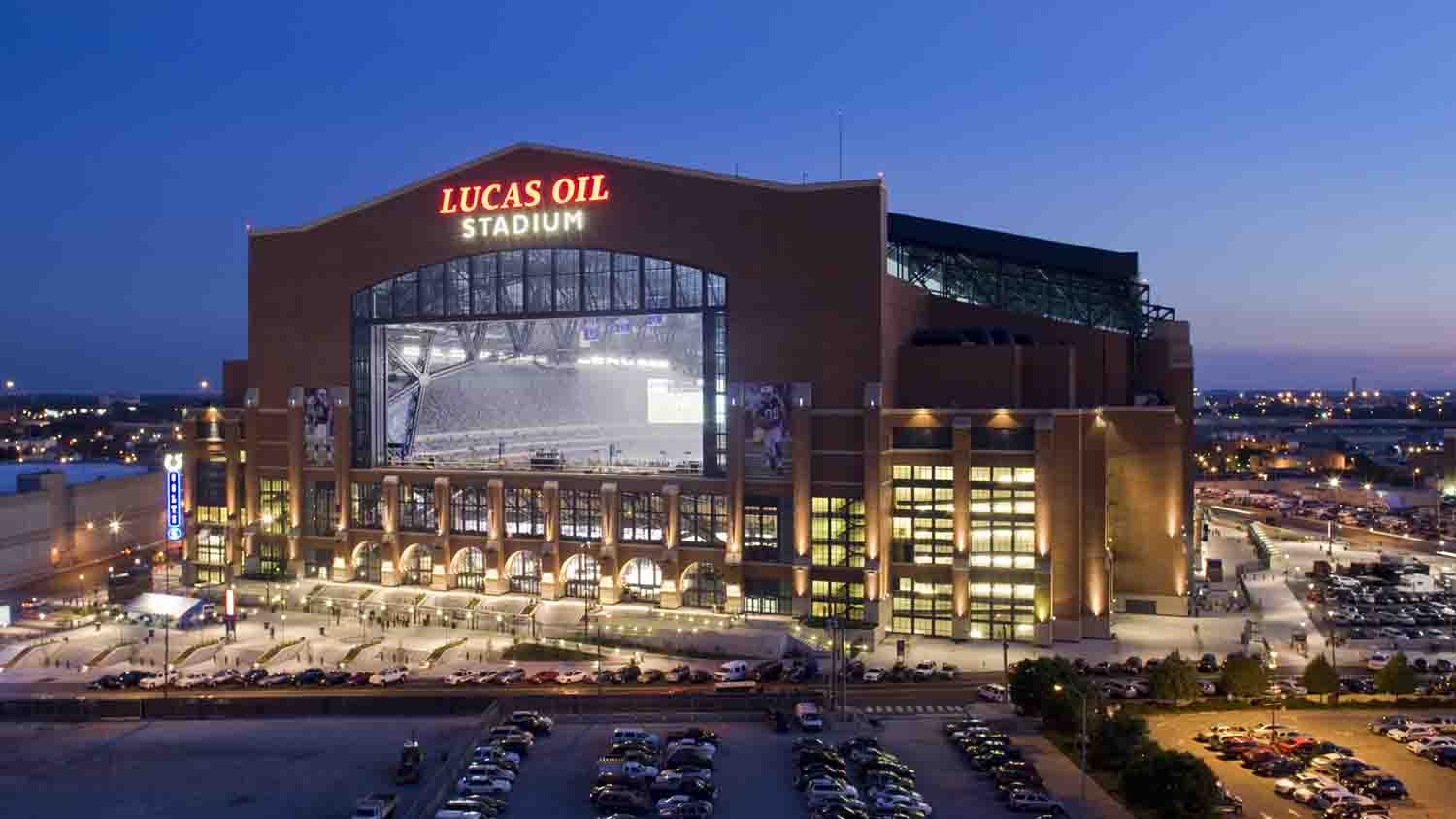 The Hoosier Doe (known as the RCA Dome prior to 1994) was built in 1983 to accommodate the Colts after they left Baltimore.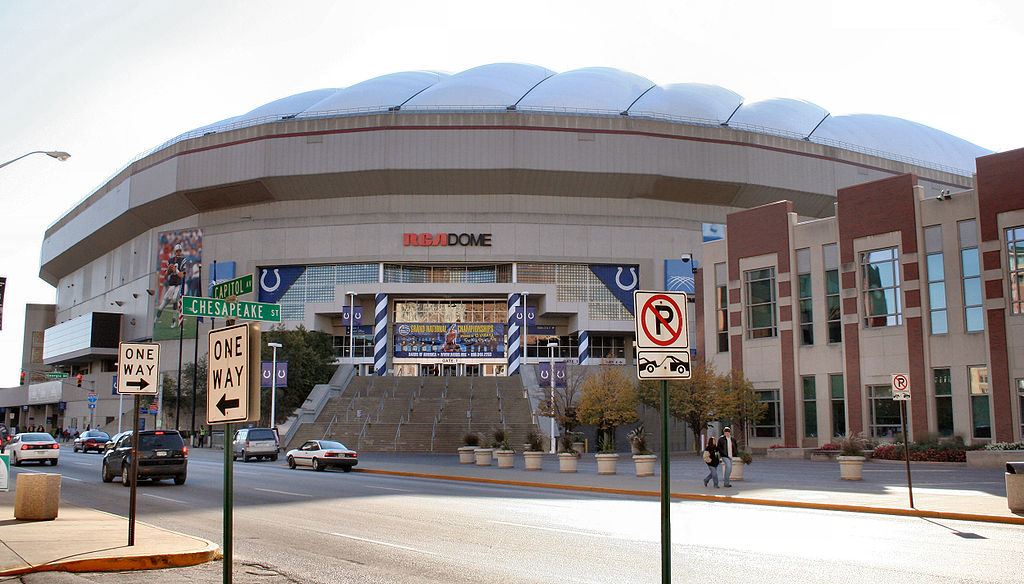 Backstory and Context
Lucas Oil Stadium was named the 2009 Sports Facility of the Year by Street and Smith's Sports Business Journal, and have had their Field turf surface ranked as the NFL's best artificial surface in both 2009 and 2010. The stadium covers approximately 1.8 million square feet and welcomes nearly one million visitors each year to concerts, national conventions, trade shows, IHSAA tournaments, and national and local sporting events. There is a pedestrian connection between the stadium and the expanded Indiana Convention Center.
The stadium complex and the recent expansion of the Indiana Convention Center was the result of work done by the Indiana Stadium and Convention Building Authority. The estimated cost of the stadium was $720 million, mostly financed by revenue from the state, county, and city. The Indianapolis Colts provided $100 million while Lucas Oil Products acquired naming rights at a cost of $122 million over 20 years.
Lucas Oil Stadium is operated by the Capital Improvement Board of Managers of Marion County ("CIB"). Marion County created the Capital Improvement Board (CIB) in 1965 with the help of the Indiana General Assembly. The CIB operates facilities used in cultural, recreational, and convention activities in downtown Indianapolis. Also, they are responsible for the ownership of several other sports-related facilities in downtown Indianapolis, which includes: Bankers Life Fieldhouse, home of the National Basketball Association's Indiana Pacers, and Victory Field, where the International League's Indianapolis Indians play their Triple A baseball schedule.
Forest Lucas purchased naming rights for the stadium after its construction. Lucas spent 20 years building a nationwide long-haul trucking fleet and also established Lucas Oil Products. The company continues to operate a plant in Corydon, Indiana but moved to Corona, California in 1986.
Sources
http://www.lucasoilstadium.com/Default.aspx
Additional Information