Beneski Museum of Natural History
Introduction
Located on the campus of Amherst College, the Beneski Museum of Natural History is one of the largest natural history museums in New England. Known best for its ichnology collection of dinosaur footprints, which is the largest on the globe, the museum's collection numbers over 200,000 specimens with over 1,700 on display at any given time. The museum encompasses three floors within the Beneski Earth Sciences Building and has extensive collections of vertebrate and invertebrate paleontology, minerals, geological specimens and anthropological material.
Images
The Beneski Earth Sciences Building, home to the Beneski Museum of Natural History.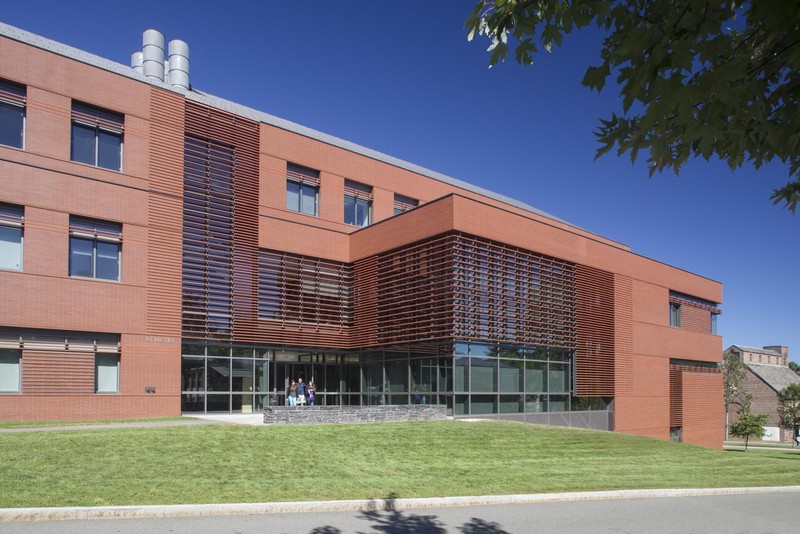 Irish elk and mastodon skeletons (or is that a mammoth?)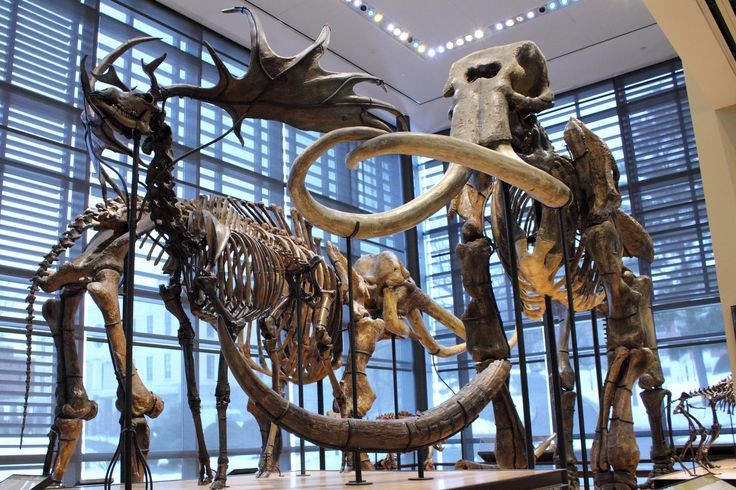 T-rex skull with teeth as long as your finger.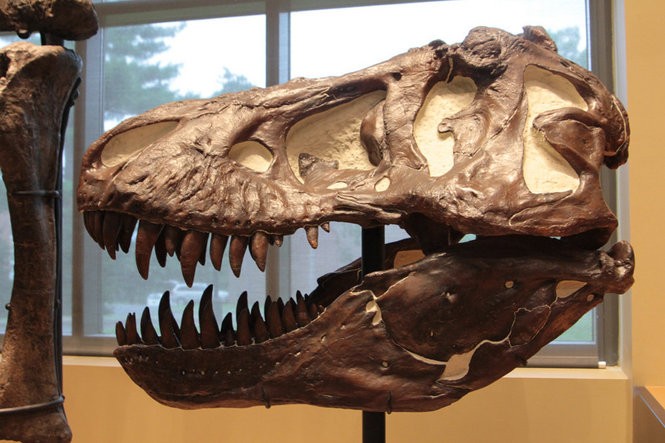 A section of the world famous Hitchcock Ichonological Cabinet.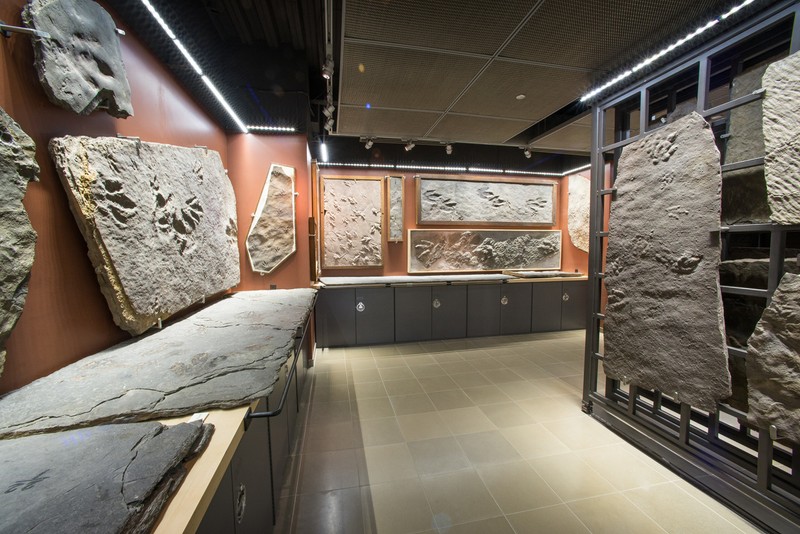 Backstory and Context
Formally known as the Pratt Museum of Natural History, it was started at the behest of former faculty member and college president, Edward Hitchcock, in the mid-19th century. In fact, Hitchcock himself collected some of the earliest pieces in the collection, most of which now exist in the Hitchcock Ichonological Cabinet. Contained within this collection is "Noah's Raven" tracks which were discovered in South Hadley, MA in 1802 and is thought to be the first dinosaur fossil collected in North America.
The museum's basement houses the ichnology collection and dinosaur skeletons, to include t-rex and triceratops' skulls. The first floor is home to Ice Age mammals and mega fauna. Included in this collection are full size skeletons of a mastodon discovered in 1869, a mammoth found in 1913, dire wolf, Irish elk, cave bear and saber-toothed cat. On the second floor of the museum can be found its invertebrate collection, various fossils, minerals, meteorites, and exhibits on local geography.
The museum offers educational opportunities for students and faculty alike, as well as for local K-12 students. The museum is open every day of the week except Mondays and admission is free.
Additional Information