The Florida Theater
Introduction
When it was completed in 1928, Gainesville's Florida Theater was the largest movie house in this region of central northern Florida. The theater maintained a policy of racial segregation even after many other venues provided open seating for all patrons, a fact that was not lost on community members after the University of Florida admitted its first African American students in 1962. Throughout the summer of 1963, UF students and community members held protests outside the theater and other establishments that still maintained racial segregation. In one instance, activists physically blocked the entrance to this theater until a white mob attacked them. White leaders promised to negotiate an end to segregation in order to halt these protests, but only the 1964 Civil Rights Act led to the integration of the theater. Following the larger history of movie palaces and downtown performance venues, this theater faced rising maintenance costs and competition from newer suburban theaters that led to the deferment of needed maintenance.
Images
The Florida Theater 1928 to the present. Hope remains for the preservation and restoration of this historic Gainesville venue.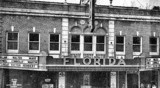 Former student Dan Harmeling poses with his mugshots following his arrest for civil rights activism in Gainesville. Dan was one of the UF students who physical blocked the entrance to the theater in protest of racial segregation.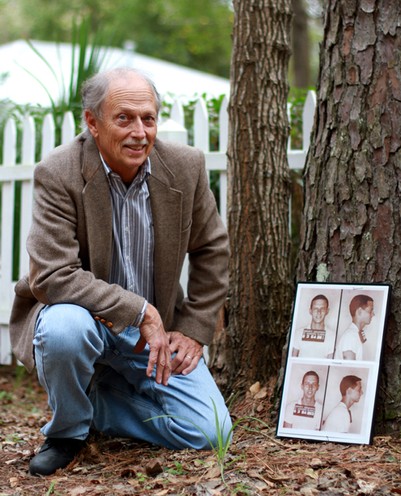 Read more about the protests in Gainesville and elsewhere in this book of essays edited by Susan Gilson.
Backstory and Context
The building has seen many owners in the past few decades. Some have attempted to slowly restore the historic structure while others have been more concerned with making a quick profit by using the space as a nightclub. The best hope for the theater's rehabilitation may be a combination of these two operations, as many see the building's preservation as being possible by securing its use as a regular concert venue for musical acts.
Sources
Aleksandra Bacewicz. "Civil Disobedience."
The Fine Print Magazine.
February 28, 2012. http://thefineprintmag.org/civil-disobedience.

Gilsson, Susan. The Human Tradition in the Civil Rights Movement. New York City: New York, Rowman & Littlefield, 2006. 257-9.

Martin, Jay. "Florida Theater Renovations A Bright Spot In Limited Music Venue Option." WUFT News, http://www.wuft.org/news/2014/10/14/florida-theater-renovations-a-bright-spot-in-limited-music-venue...

Schweers, Jeff. "Several give stark accounts of segregation-era racism." Gainesville Sun. March 12, 2014. https://www.gainesville.com/article/LK/20140312/News/604133782/GS.

Additional Information