A. E. Seaman Mineral Museum
Introduction
If it weren't for the establishment of the Michigan Technological University in 1885 (as the Michigan Mining School), this impressive museum might not exist. With a collection of over 25,000 specimens (including diamonds, rubies, emeralds and copper), the A. E. Seaman Mineral Museum is one of the country's best mineral museums and the largest on the Great Lakes. It is named after one of the school's early professors, Arthur E. Seaman, who earned his earned his degree at the school in the mid 1890s and became a full professor in 1899. The museum opened in 1902 and Seaman became curator in 1928. Under his tenure, the museum acquired two of its most important collections: the Reed and Hubbard collections. The museum was located in a small, inaccessible spot on campus for many years before moving into its current location in 2011.
Images
The A. E. Seaman Mineral Museum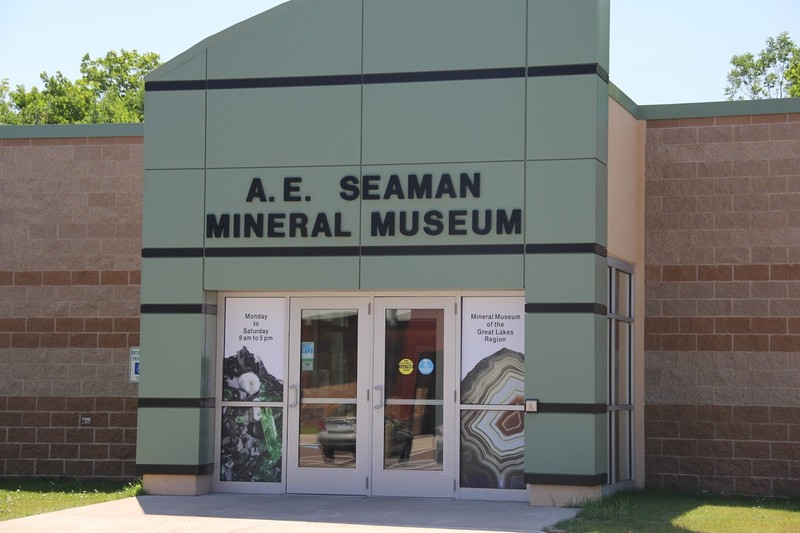 A large copper sheet on display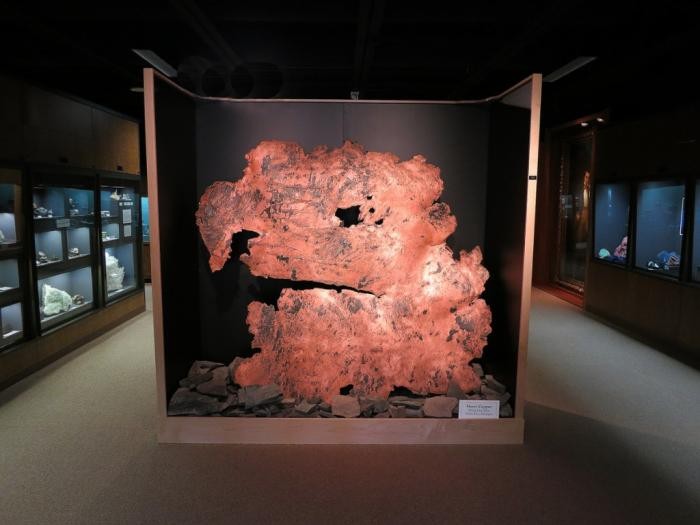 Several minerals on display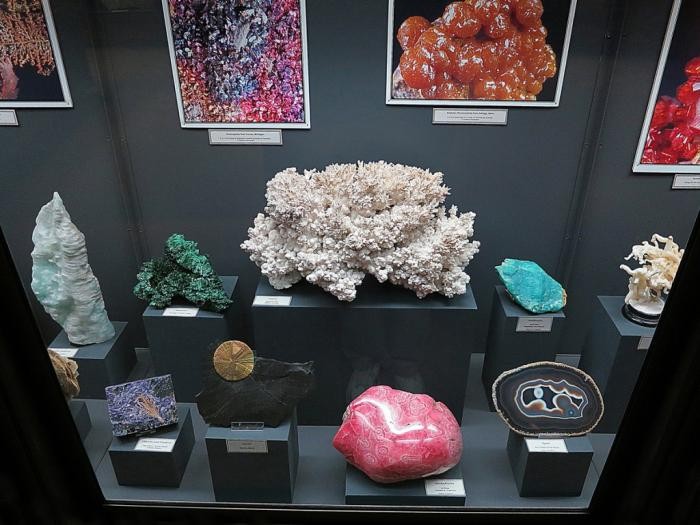 Backstory and Context
Arthur Seaman worked as a lumberman and surveyor in the U.P. beginning in the 1880s and during this time he began collecting mineral specimens. His company left but decided to remain and enrolled in the Michigan Mining School, where he would become a distinguished professor. He passed away in 1937.
Sources
http://www.museum.mtu.edu/information/history.htm http://www.mindat.org/article.php/1743/A.+E.+Seaman+Mineral+Museum http://www.lakesuperior.com/travel/michigan/353heritage-a-gem-of-a-museum/
Additional Information