Upper Falls Beach
Introduction
The Coal River, which begins around Alum Creek and flows into the Kanawha River in Saint Albans, West Virginia, was once a central form of travel for residents and industries in the region. It also served as a popular form of recreation. Between the 1920s and 1950s there were a series of beaches along the Coal River thanks to the abundance of sand in the river. These beaches were a popular form of entertainment in the early 20th century.
Images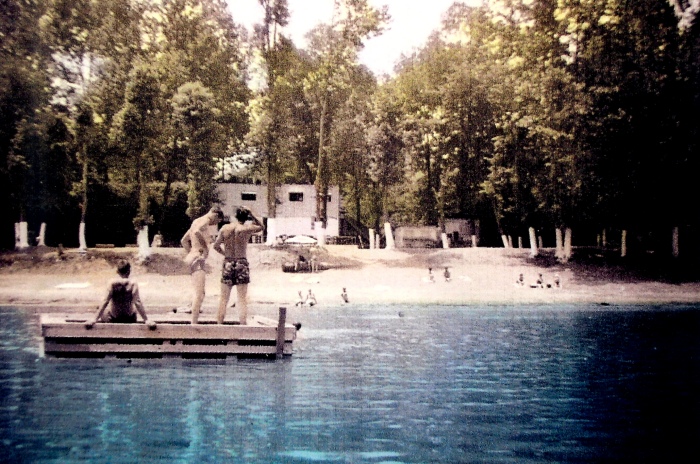 Coal River Beach Advertisement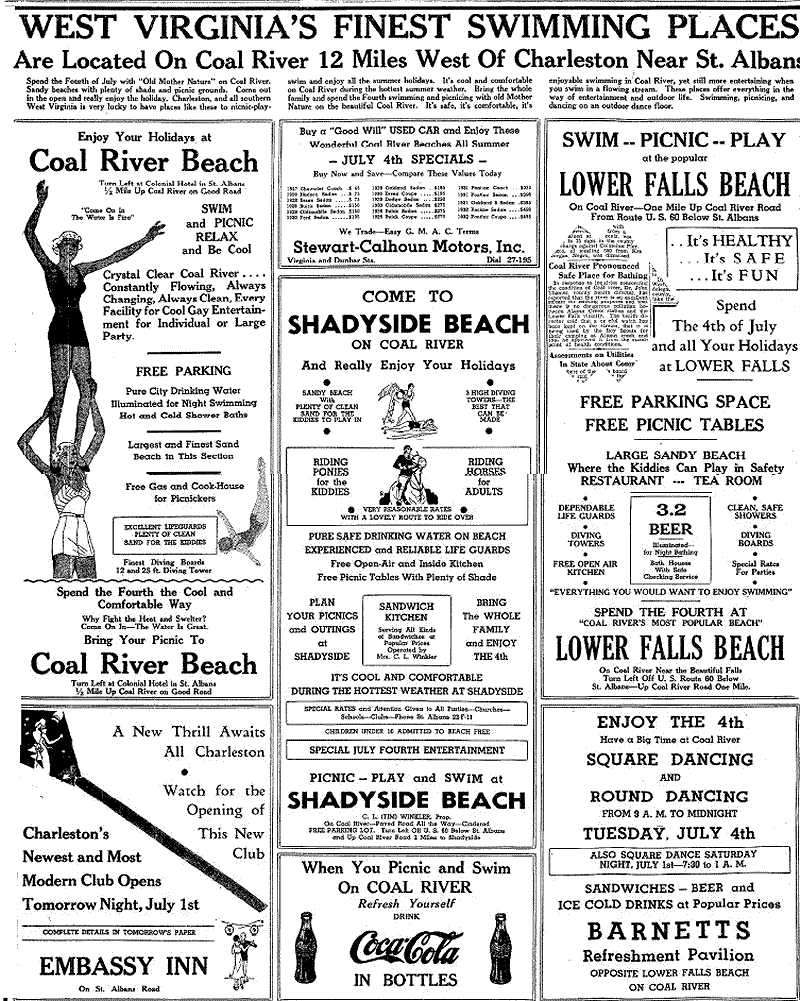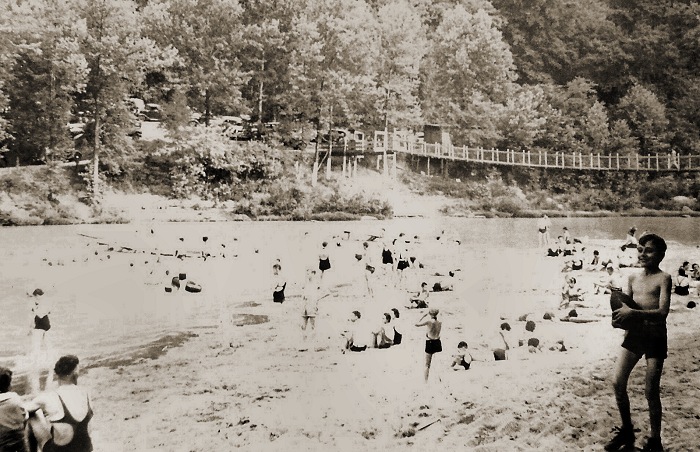 Coal River Beach Advertisement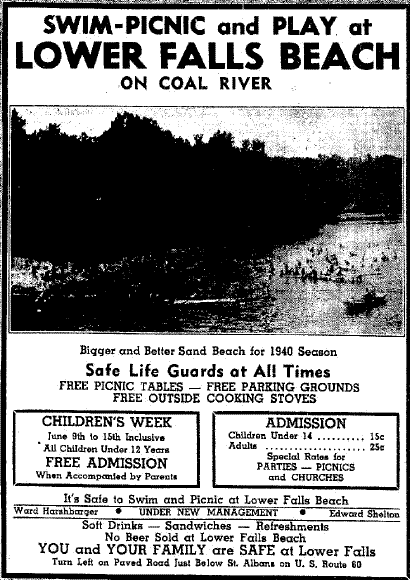 Visitors arriving to a beach along the Coal River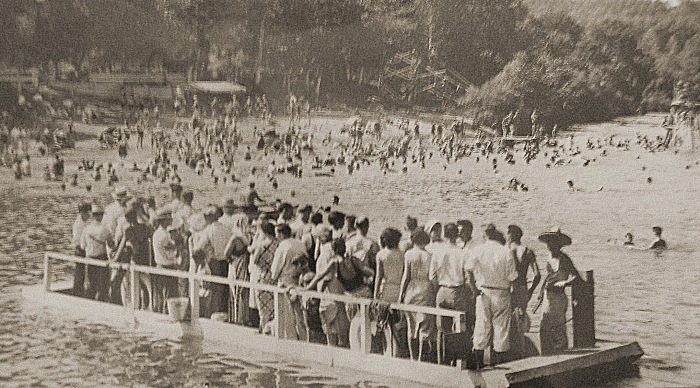 Backstory and Context
The Coal River was originally called the Walhondecepe by the Delaware Tribe. When John Peter Salling, a German explorer, discovered the river in 1742, it was renamed the Coal after the coal deposits Salling saw along the riverbank. During the early 20th century, the Coal River had less polution than the other waterways nearby, which made it popular to swim in. The river had three beaches located on Lower Falls, Shadyside and on Upper Falls. 
The properties the beaches were on were privately owned. A few land and business owners charged for admission to the beach, but the Upper Falls beach was always free. The owners also built slides and swings into the river, and offered other recreational activites such as basketball and horseshoe pitching. The beaches brought together many in the community during the hot summer months.
Over time coal mines upriver from the beaches began to polute the waterway, making it dagerous for swimmers. Eventually, the beaches died out as swimmers found safer alternatives. Thanks to clean-up efforts, the river is now popular for canoeing and fishing, but swimmers are still advised to avoid the waterway. The Coal River Group is an organization dedicated to preserving the history of the Coal River and revive the once thriving recreation along the river. The Coal River Group hosts the annual Tour de Coal, an 11-mile float down the river, as a fundraiser for their preservation projects and eduation programs.
Sources
http://www.mywvhome.com/thirties/beach.html http://www.livingappalachian.com/stories_sleepcoalriver.php Dean, William H. "Coal River." e-WV: The West Virginia Encyclopedia. 19 November 2015. Web. 21 February 2016.
Additional Information