Museum of Ojibwa Culture & Father Marquette Mission Park
Introduction
It was at this location in 1671 that Jesuit priest Père Jacques Marquette established the St. Ignace Mission, which was declared a National Historic Landmark in 1960. The mission became very successful and was in operation until 1741 (except for a period between 1705-1712). Father Marquette is buried here and his grave is marked by a monument erected by the Knights of Columbus in 1957. Right next to it is the Museum of Ojibwa Culture, which was the chapel belonging to the second mission (established in 1837 one mile south of the first mission) built in 1905. The museum features indoor and outdoor exhibits that explore the history of the region three centuries ago when the Ojibwa and Huron peoples started to have contact with French explorers and missionaries. Father Marquette's explorations of the Mississippi River are described as well. Outdoor exhibits include a recreated Huron longhouse and medicine wheel garden.
Images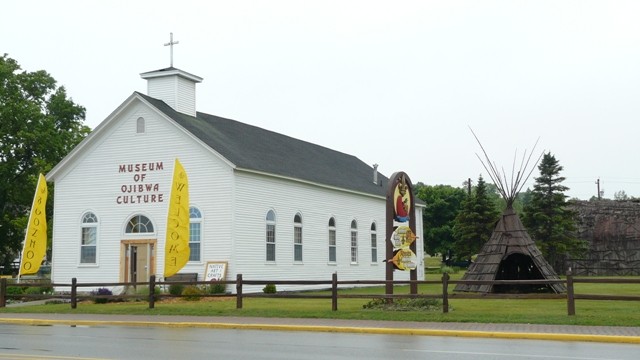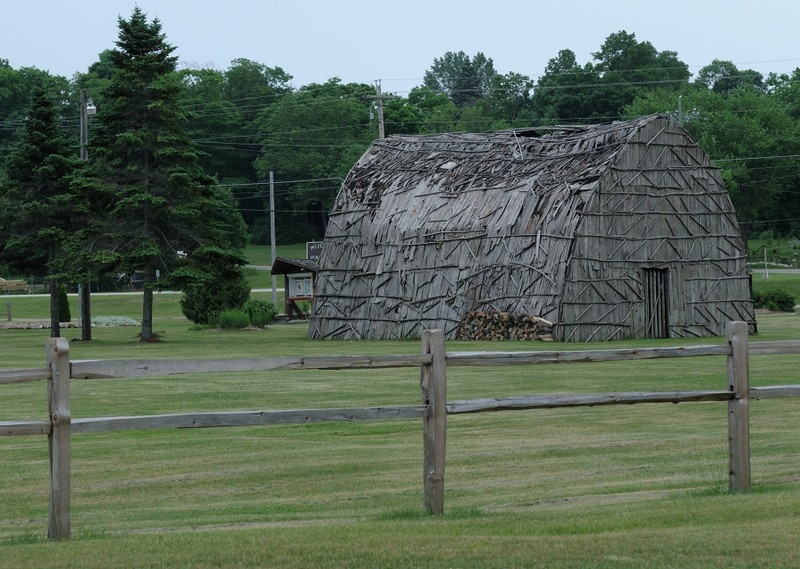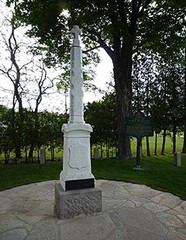 Backstory and Context
St. Ignace (aka, Ignatius) was the second mission Father Marquette established in the region. In 1670 another French priest founded a mission on Mackinac Island. This one was destroyed but Marquette rebuilt it in 1671. However, that same year he sailed across to the present location and established the new mission. He died on the way back to the mission after he and Louis Joliet set out exploring the Mississippi River (they also camped in what is now Chicago) in 1674. Relations between the French and Natives was good until a French garrison arrived in 1679. After that the mission declined. It was closed after 1741 until 1837 when the second mission was founded. The chapel built that year was in poor condition and the decision was made to build the new one in 1905. However it remained unused (another church was built) until it became a museum in 1926. In 1954, it was moved to its current location next to Father Marquette's grave. The current museum opened in the late 1980s.
Sources
http://www.museumofojibwaculture.net/museum https://en.wikipedia.org/wiki/St._Ignace_Mission
Additional Information