Mission Church
Introduction
Mission Church, built in 1831, is the oldest church in Michigan and belonged to the first permanent Protestant mission established in the Northwest territory in the early 1820s. The congregation began to decline in the early 1830s as the fur trade started to decline and the Native Americans the mission was ministering to were forced to migrate west of the Mississippi River. The mission property and church itself were then used for a variety of purposes for many years. Today, the church is restored and used for events including weddings. It can be visited during in the summer in the afternoon. It is listed on the National Register of Historic Places.
Images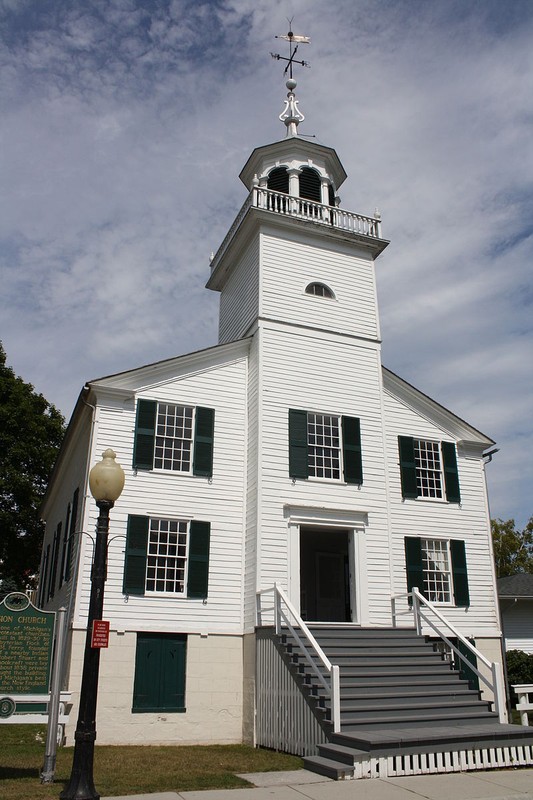 Backstory and Context
Catholic masses and other ministries were held at the church after the mission closed. Festivals and traveling performing groups also used the building. Over these years the church was not well maintained. In 1955, the Mackinac Island State Park Commission
bought it and did some renovations. Extensive renovations then took place in the 1980s.
Sources
https://en.wikipedia.org/wiki/Mission_Church_(Michigan) http://cdn.loc.gov/master/pnp/habshaer/mi/mi0100/mi0123/data/mi0123data.pdf
Additional Information