London Town Publik House
Introduction
The London Town Publik House, also known as the William Brown House, is a historic home and colonial inn with a fascinating 18th century history. The home currently operates as a twenty-three acre park and garden and is owned and operated by Anne Arundel County and the London Town Foundation. In 1970, the property was added to the List of National Historic Landmarks in Maryland.
Images
Exterior view (http://www.waymarking.com/)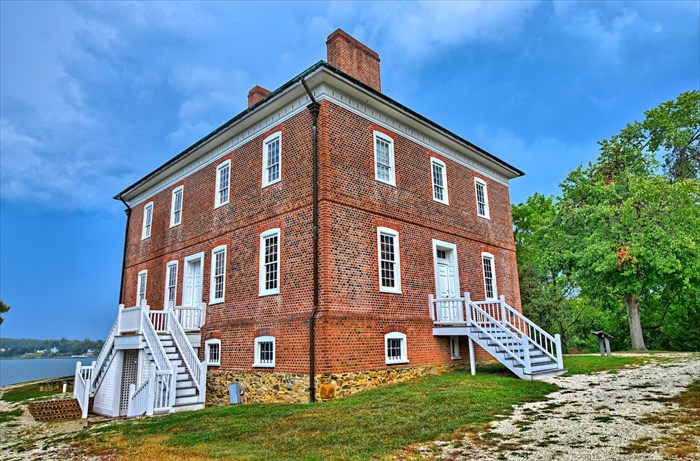 Interior view of the primary entertainment room (http://www.historiclondontown.org/)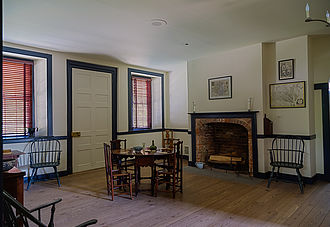 Interior view of the bedrooms (http://www.historiclondontown.org/)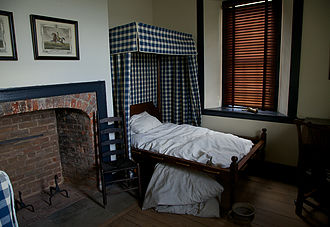 Exterior view (http://www.historiclondontown.org/)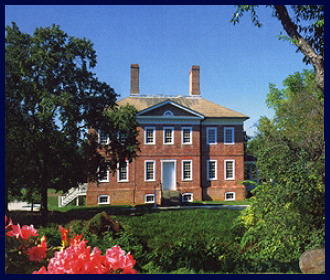 Exterior view (http://www.waymarking.com/)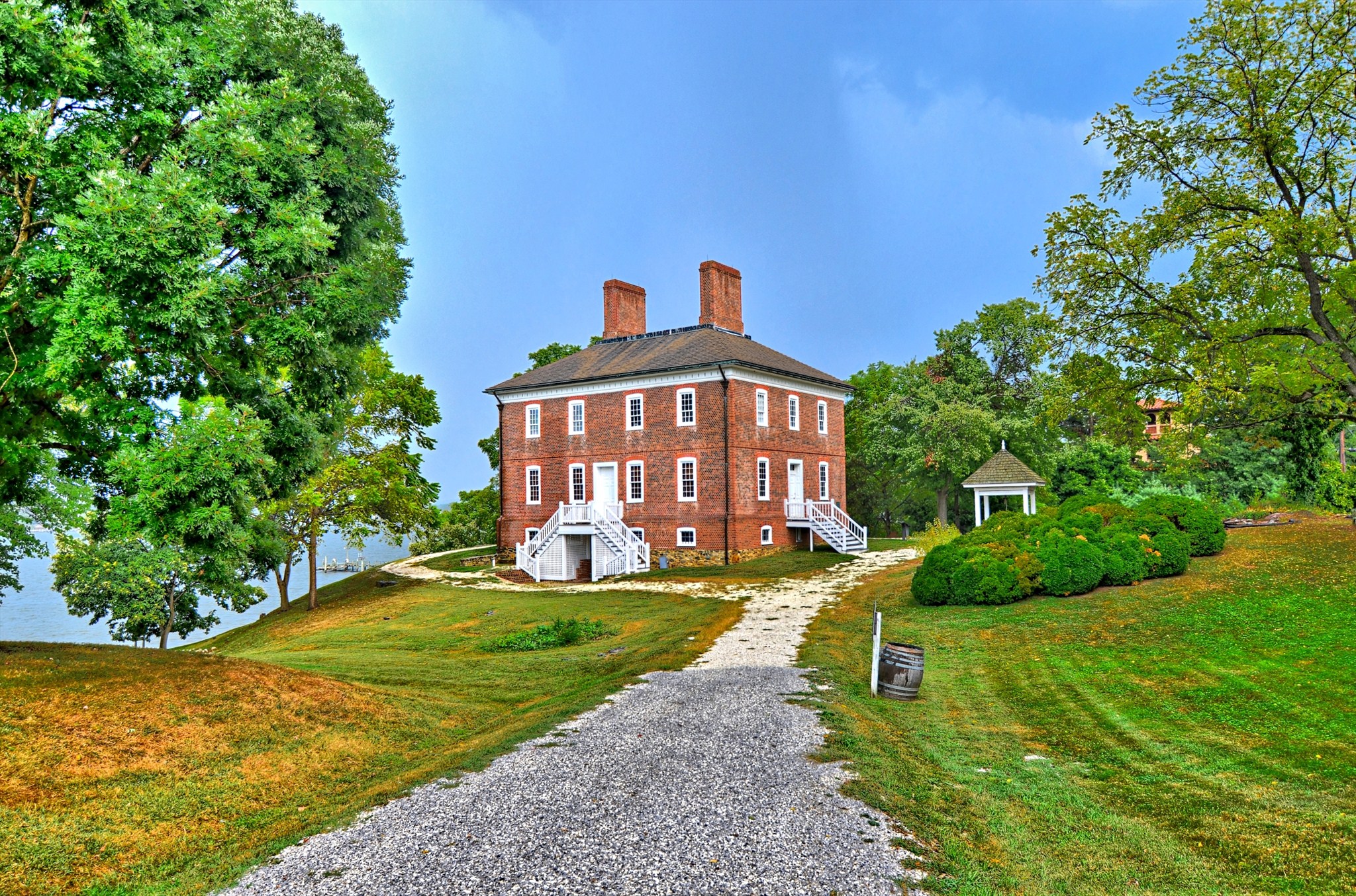 Backstory and Context
In 1683 Anne Arundel County's seat was founded at London Town, a small commercial center that thrived until trade routes shifted in the mid-18th century. The only historic structure that remains from the original town is the William Brown House. William Brown was a carpenter, ferrymaster and tavern keeper in London Town who built this establishment in 1760. The building is two stories high and seven bays wide, with a basement underneath, and made of header-bond bricks in a Georgian style. The gable roof features a fine and decorative cornice. The interior consists of four elevated corner rooms with a central hall. Drinks were passed through a large arched opening near the entry. The tavern was oriented towards the old turnpike road which led to a jetty on the South River, where travelers would arrive on their way to and from Philadelphia and Annapolis, Williamsburg or Mount Vernon. Brown also built the Upton Scott House in Annapolis, which was also completed in 1764 and which looks remarkable like this tavern.

In 1828 it became the county's almshouse, after William Brown was forced to relinquish the property to his creditors. A few modifications were made to the interior to accommodate its new function, including the installation of heating and plumbing, but the interior remains essentially the same as it looked in the 18th century. It was managed by Anne Arundel County as a residence for the poor and destitute until 1965.

Today the William Brown House is owned by Anne Arundel County and managed by the London Town Foundation as a museum. It is the focal point of the Historic London Town & Gardens, which also features a reconstructed Colonial-period carpenter's shop and Lord Mayor's tenement building with a kitchen garden, and a tobacco barn. The site serves as the venue for weddings and a variety of corporate events, but places a heavy emphasis on education and offers a range of programs for children and adults alike.

Sources
http://www.historiclondontown.org/#!about/c23a6 http://focus.nps.gov/pdfhost/docs/NHLS/Text/70000262.pdf https://web.archive.org/web/20081119153735/http://www.historiclondontown.org/williambrownhouse.html
Additional Information