Carl Sandburg State Historic Site
Introduction
Not to be confused with the Carl Sandburg National Historic Site, the writer's adult years home in North Carolina. This tiny three-room cottage is where the poet Carl Sandburg was born in 1878. Sandburg was one of the most influential poets of the early 20th century, beloved for his Americana style of poetry that depicted the lives of the working class, be they from industrialized cities or the agricultural world of the prairie. His Illinois background served as inspiration for many of his poems, and he often used his childhood experiences in Illinois to provide rich descriptions for his writing. The home is now a state historic site that is open for visitors.
Images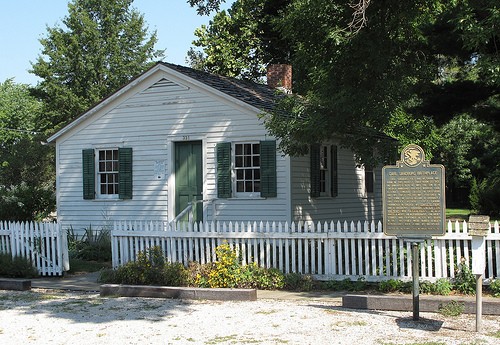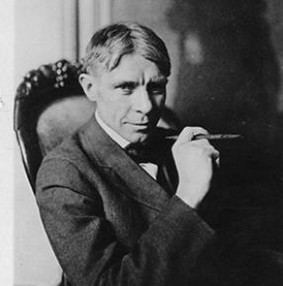 Backstory and Context
The poet Carl Sandburg was born in this small house in 1878 to August and Clara Sandburg, two Swedish immigrants that had come seeking a new life on the Illinois prairie. Sandburg grew up poor and had to quit school at the age of thirteen in order to help support his family by driving a milk wagon. Throughout his young adult years he worked various jobs as a farm laborer, a coal heaver, a hotel servant, a bricklayer, a journalist, and a soldier in the Spanish-American War. He spent some time studying at Lombard College in Galesburg and at West Point, but didn't earn a degree. His first volume of poetry was published in 1904, and he quickly went on to a career in writing.

Throughout his life Sandburg published several books of poetry, history, children's stories, and folk songs. His work also earned him three Pulitzer Prizes along with countless other awards. His poetry was what made him famous, but perhaps his most well-known work was his two-volume biography of Abraham Lincoln. The Land of Lincoln that Sandburg had been born and raised in greatly inspired him. He wrote about the towering skyscrapers and backbreaking labor of the stockyards in Chicago, the vast beauty and hard farm work of the prairies, and the forever looming legacy of Lincoln. His experiences as a working class person in the Midwest fed into his poems, and led to his become known fondly as the "People's Poet."

The Carl Sandburg State Historic Site includes the cottage, which is now a museum and visitor's center, along with the gardens surrounding the house and a small theater that hosts folk music concerts. Sandburg, his wife, and two of their daughters are buried in the garden under a granite boulder that is called "Remembrance Rock," after the title of Sandburg's only novel. Visitors can take guided tours through the cottage and gardens.


Sources
"Central Region: Carl Sandburg." Illinois Historic Preservation Agency. Accessed May 21, 2016. https://www.illinois.gov/ihpa/Experience/Sites/Central/Pages/Carl-Sandburg.aspx "The Carl Sandburg Cottage." Academy of American Poets. Accessed May 21, 2016. https://www.poets.org/poetsorg/listing/carl-sandburg-cottage Carl Sandburg State Historic Site. Accessed May 21, 2016. http://www.sandburg.org/ "Carl Sandburg." Academy of American Poets. Accessed May 21, 2016. https://www.poets.org/poetsorg/poet/carl-sandburg
Additional Information