Joe W. Davis Stadium (1985-2015)
Introduction
The Joe W. Davis Stadium (aka "The Joe") was built in 1985 to host the Huntsville Stars of the Southern League. The ballfield was constructed on land that had been located on the north end of the primary runway of a former airport-the second airport in the history of the city. The stadium hosted the minor league baseball team from 1985 to 2014. The stadium also served as the temporary home of the Biloxi Shuckers in 2015. The stadium is slated for demolition as of 2018.
Images
Joe W. Davis Stadium (aka "The Joe")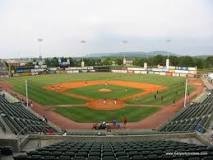 Joe W. Davis Stadium (aka "The Joe")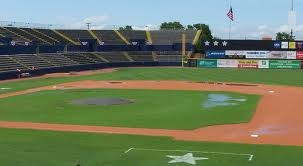 Joe W. Davis Stadium (aka "The Joe")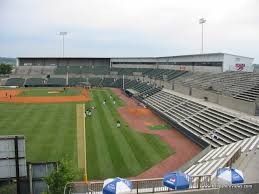 Backstory and Context
The Joe W. Davis stadium was a prominent baseball stadium throughout the late 1900s and early 2000s. Named for the longtime mayor of Huntsville, Joe W. Davis, the stadium was in use from 1985 to 2015. It was given the nickname "The Crown Jewel of the Southern League" upon its construction and was the oldest operating stadium in the league during its final year.

Joe W. Davis was instrumental in gaining support for the stadium's construction and the subsequent moving of the Nashville, Tennessee Double-A baseball franchise to Huntsville. The stadium seated 10,488 people and had 15 air-conditioned skyboxes. Renovations of the stadium began in the mid-2000s. The scoreboard and all of the box seats were replaced.

After the stadium closed in 2015, it was scheduled to be demolished. However, the stadium has not been demolished and the city is still considering what will become of it. According to the Convention and Visitor's Bureau, the parking area adjacent to the stadium makes demolition a difficult option. As of 2018, the city plans to demolish the stadium and hopes to entertain plans for redevelopment.

Sources
Minor League Baseball website, accessed June 2, 2016. http://www.milb.com/content/page.jsp?ymd=20080226&content_id=41098092&sid=t559&vkey=team1

Porter, Joel. City of Huntsville plans to tear down old Joe Davis stadium. WHNT News. September 20, 2018. Accessed May 23, 2019. https://whnt.com/2018/09/20/city-of-huntsville-plans-to-tear-down-old-joe-davis-stadium/.


Additional Information