Vermilion County Museum
Introduction
The Vermilion County Museum in Danville, Illinois is dedicated to the history of Vermilion County. With exhibits that take visitors from the days of Lincoln, to a schoolroom in the 1900s, to a coal mine shaft, and beyond. The museum is housed in the former home of Dr. William Fithian, a close friend of Abraham Lincoln. It is also a member of the Time Travelers, a network of Midwestern Museums.
Images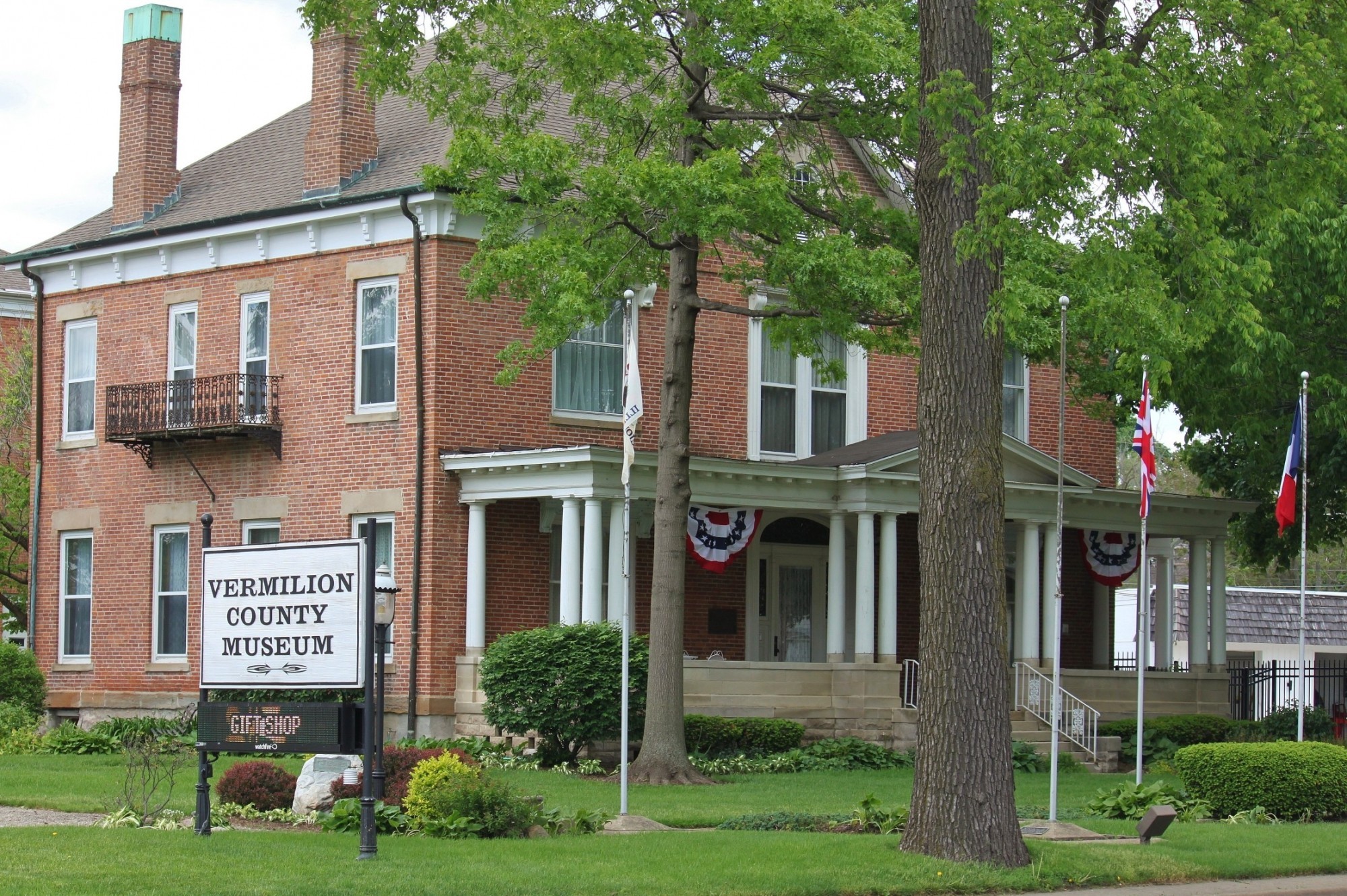 Backstory and Context
The building that houses the Vermilion County Museum was built in the early 19th-century as the home of Dr. Fithian, a frontier doctor and politician. Fithian met Lincoln in 1834 when the two men were both in the state legislature and they quickly became very close friends. Lincoln even defended Fithian in court once. The future president would come to Danville many times to visit his friends and do work at his friend Lamon's law office in Danville, and Fithian would put him up for the night. Lincoln once made a speech from a balcony of the house in 1858 when he was running against Stephen Douglas for the U.S. Senate. The room that Lincoln stayed at when he visited the home has been preserved and is on display in the museum.
The museum has many exhibits regarding Lincoln, including a replica of his and Lamon's law office. There are also non-Lincoln related exhibits. There is a recreation of an early 20th-century schoolroom, complete with desks and chalkboard, an interior of a coal mine shaft, Vermilion County nature items, and a Great Depression Era street scene. There is a gift shop in the museum.
Sources
"History." Vermilion County Museum. Accessed June 6, 2016. http://www.vermilioncountymuseum.org/history.htm "Museum." Vermilion County Museum. Accessed June 6, 2016. http://www.vermilioncountymuseum.org/newmuseum.htm
Additional Information