Brewster Randall Residence
Introduction
The Brewster Randall Residence is a stunning example of a transitional Greek Revival-Italianate style home. It bears a great deal of ornamentation that gives it a whimsical look. It incorporates many different architectural styles, including Gothic and Federal.
Images
The cheery colors really make this home stand out!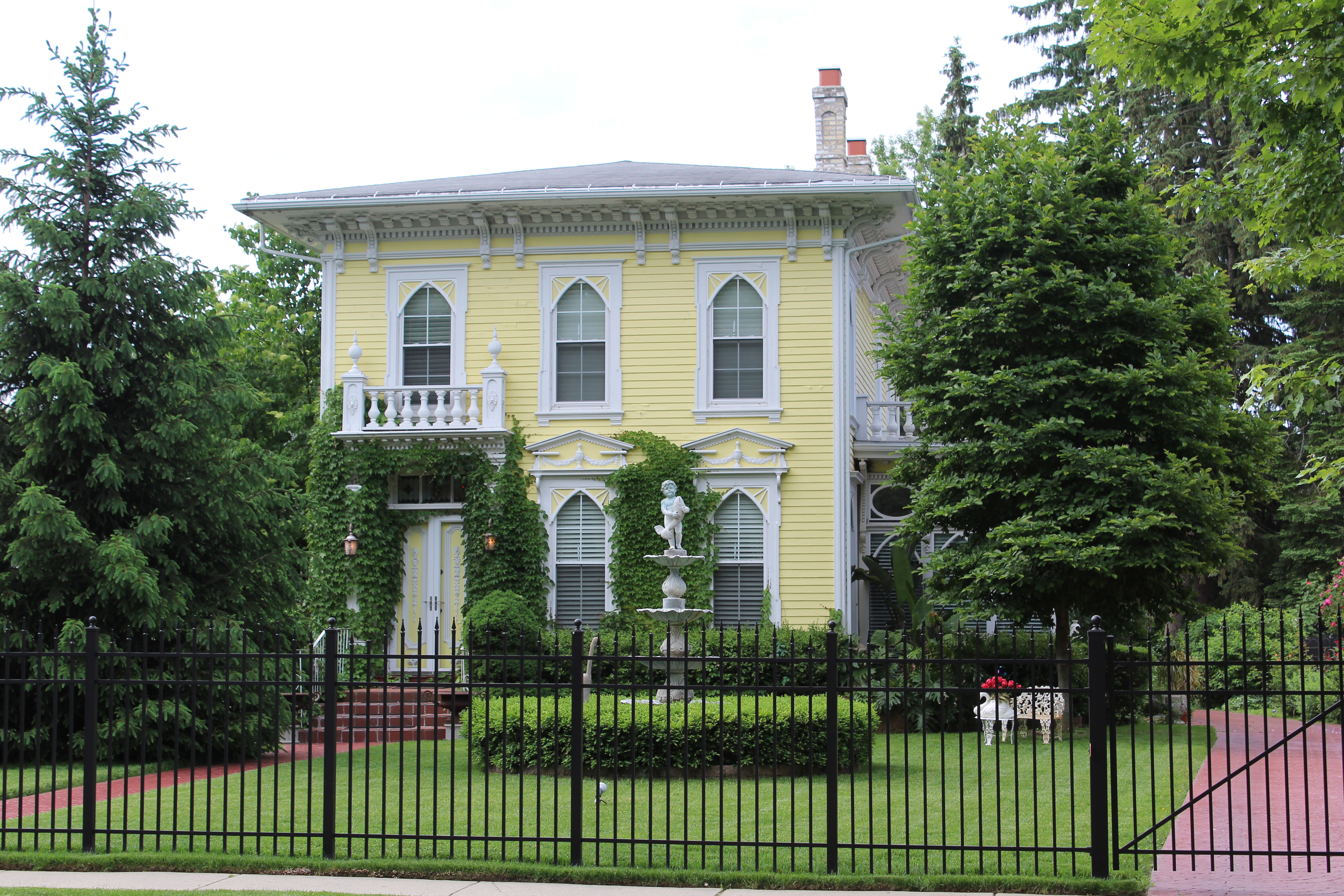 Backstory and Context
This home was constructed in 1862 for General Brewster Randall. Brewster Randall was an Ohio politician and served in the State Senate. As an Ohio State Senator, it is believed that Brewster Randall played an instrumental role in getting Salmon P. Chase a U.S. Senate seat, since Senators were elected via State Legislatures prior to the passage of the 17th Amendment to the U.S. Constitution. Randall eventually retired and moved to Janesville in 1862, where he farmed for the rest of his days and resided in this home.