Fort Scammel
Introduction
Fort Scammel was erected to protect the harbor of Portland. The fort was named after Alexander Scammel, a commander who lost his life during the Revolutionary War. The fort was completed in 1808 and in operation until the late 19th century. Visitors to the island can view the east and west bastions of the fort by booking a tour in advance. In the early 1900s, this island was home to an immigration processing center. Contrary to modern rumors, the immigration quarantine station was on the other side of the island and the fort itself was not used as a place to hold potential immigrants prior to entering the United States.
Images
The east and west bastions visible here were constructed during and after the Civil War.

The interior of the fort's eastern bastion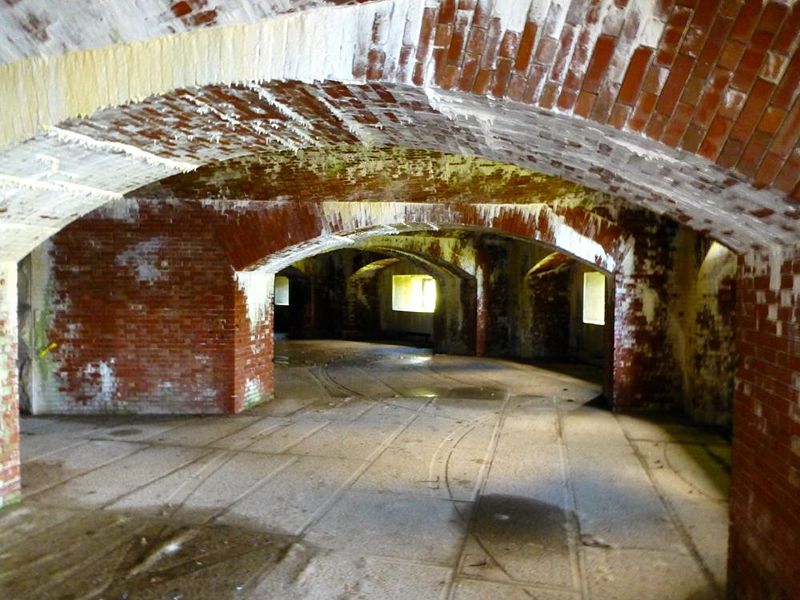 This photo of the island in the 1920s shows the hospital and doctor's house that were part of the immigration processing station.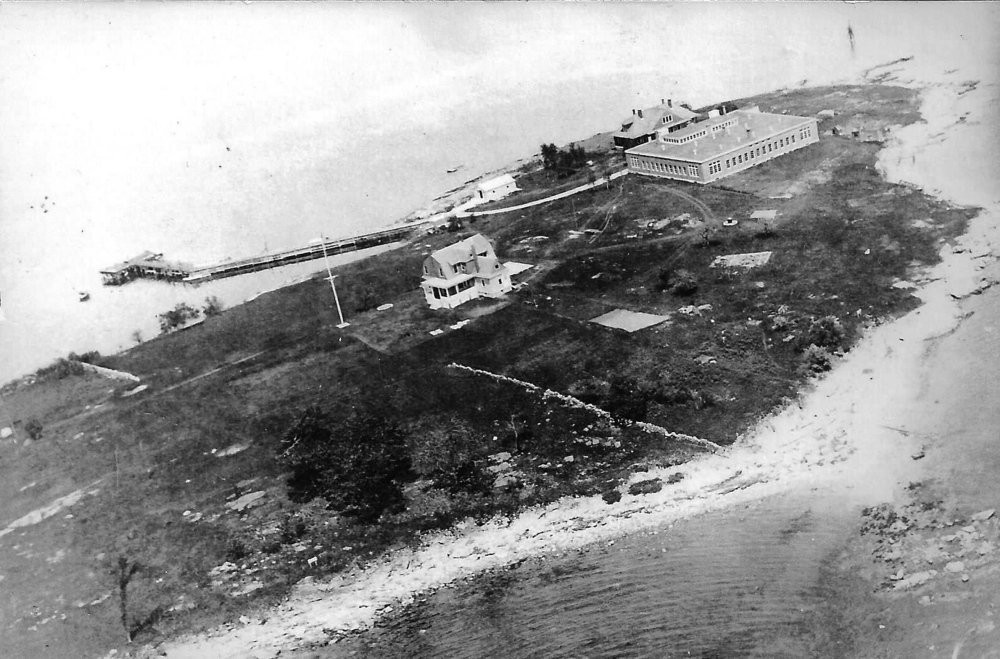 Backstory and Context
The fort was expanded in 1845 with the addition of a fifteen-gun earthwork battery. Additional guns and the east and west bastions were constructed in the Civil War. During the 1870s, Congress reduced funding for coastal defenses like this fort. With no funding to complete the rest of the planned additions, and without an active garrison, the fort served litttle purpose and was later sold to a private buyer. The fort remains privately owned.




Sources
[1] U.S. Army. "Fort Scammel and Gorges." http://www.history.army.mil/html/artphoto/pripos/eastman.html. [2] Payette, Peter. "Forts of Maine." http://www.northamericanforts.com/East/me3.html#port2. [3] "House Island Lobster Bake and Tours." http://www.houseislandmaine.com/history.php. [4] Tom Bell, "Maine island with storied past set for new chapter," Portland Press Herald July 9, 2014 (accessed 9/11/2016) http://www.pressherald.com/2014/07/09/a-rewrite-for-island-near-portland-harbor-with-storied-past/
Additional Information