Anna Scripps Whitcomb Conservatory
Introduction
The Anna Scripps Whitcomb Conservatory is a 13-acre complex on Belle Island consisting of botanical gardens, a lily pond, and greenhouses. The conservatory is truly one of Detroit's gems and is open to the public year-round without charge. It was designed by renowned architect Albert Kahn and opened in 1904. Visitors for more than a century have marveled at the 85-foot-tall central dome as well as the collection of exotic plants from every continent. Today, the Anna Scripps Whitcomb Conservatory is the oldest, continually operating conservatory in the United States.
Images
Designed by famous architect Albert Kahn, the conservatory features permanent displays of rare flora, including one of the largest collections of orchids in the nation.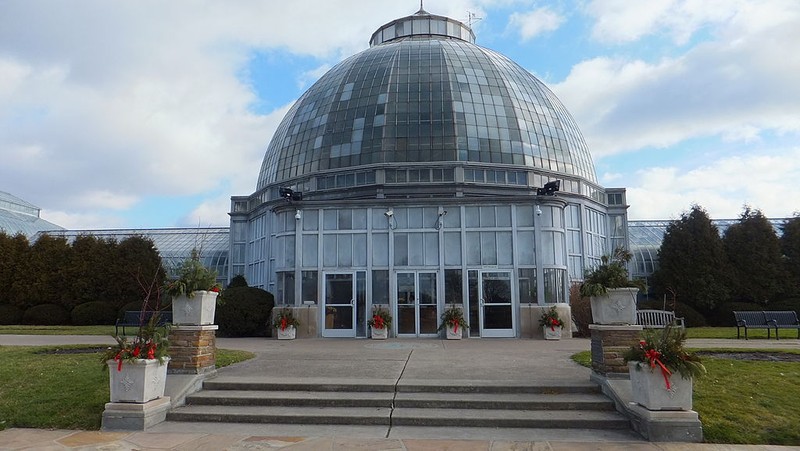 Anna Scripps Whitcomb Conservatory

The dome of the conservatory

View inside the Palm House dome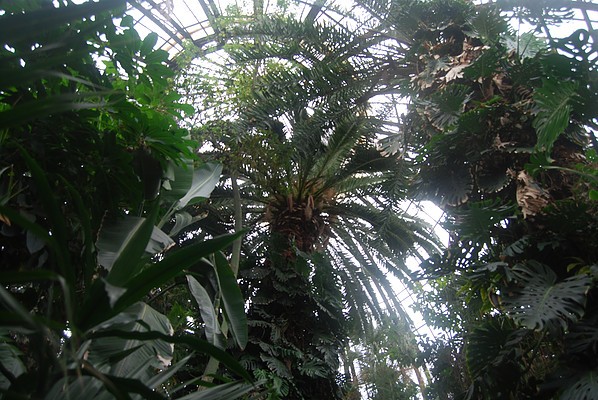 Construction of the conservatory in 1902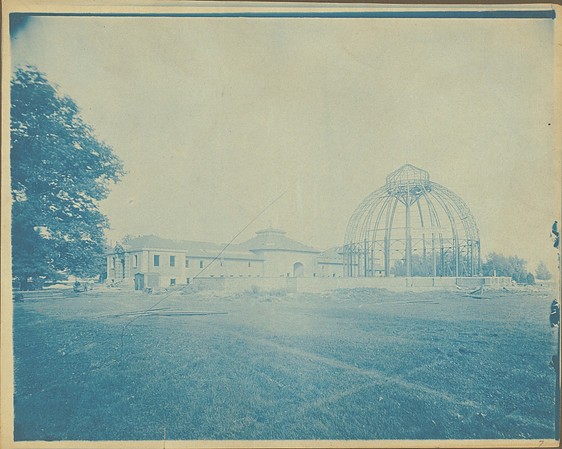 Visitors to the conservatory in 1905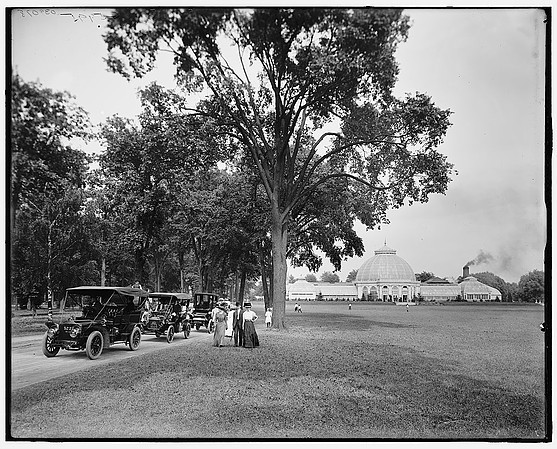 Backstory and Context
The conservatory opened on Aug. 18, 1904, the same day as its neighbor, the Belle Isle Aquarium. Both were designed by Albert Kahn and were once connected by an enclosed walkway. The building's frame was originally constructed with wood salvaged from the St. Louis World's Fair, which was later replaced with a steel and aluminum frame. The conservatory is divided into five sections: the Palm House, the Tropical House, the Show Room, the Cactus House, and the Fernery. The 85-foot-tall dome houses tall palm trees, which must be cut down once they reach the maximum height of the dome. In 1936, a lily pond and the Levi L. Barbour Memorial Fountain (sculpted by Marshall Fredericks) were added to the formal gardens. 1
For the first 51 years of its existence, the building was known as simply the Conservatory or the Horticulture Building. In April 1955, Anna Scripps Whitcomb, daughter of Detroit Evening News founder James E. Scripps, gave her collection of 600 orchids to the conservatory. Many of these exotic orchids were saved from Britain during World War II, and the conservatory was renamed in her honor in gratitude. 2
Beautifully maintained by the DNR and located just a few minutes from downtown Detroit, the conservatory is an attraction for plant lovers and historians who admire the location's historic significance and timeless beauty. Today, it remains one of the most beautiful conservatories in the nation, surrounded by the 982-acre Belle Isle Conservancy Park.
Sources
1. "Anna Scripps Whitcomb Conservatory." Belle Isle Conservancy. Accessed June 15, 2016. http://www.belleisleconservancy.org/#!anna-scripps-whitcomb-conservatory/iiafv 2. Austin, Dan. "Anna Scripps Whitcomb Conservatory." HistoricDetroit.org. Accessed June 15, 2016. http://historicdetroit.org/building/anna-scripps-whitcomb-conservatory/
Additional Information