Hammer Museum
Introduction
Founded in 1990, the Hammer Museum is an art museum and cultural center known for its artist-centric and progressive array of exhibitions and public programs. It is associated with the University of California Los Angeles and is dedicated to diversity and inclusion. It is the only institution to devote 50% of its exhibition programming to female artists. Its mission statement is: "The Hammer Museum at UCLA believes in the promise of art and ideas to illuminate our lives and build a more just world."
Images
The Hammer Museum was established in 1989 and its focus is on diversity and inclusion. As such, the museum gives artists of all backgrounds and genders opportunities to present their work.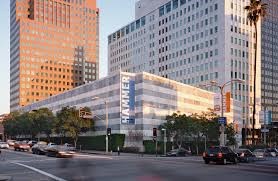 Picture of Hammer Museum Gala in the Garden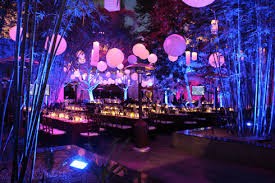 Backstory and Context
The museum was founded by Armand Hammer, the late CEO of the Occidental Petroleum Corporation, as a venue to exhibit his extensive art collection, at the time valued at $250 million. Designed by Edward Larrabee Barnes, the New York-based architect responsible for the Dallas Museum of Art and the Walker Art Center, the building housing the museum was conceived as a Renaissance palazzo with galleries centered around a tranquil, interior courtyard and a relatively austere exterior profile. Known as "America's vainest museum" at its inception, the Hammer is now widely acknowledged as "a hot spot for contemporary art and ideas and a venue for serious exploration of overlooked historical subjects.
A diverse range of free public programs is presented at the Hammer Museum six evenings a week throughout the year, including lectures, readings, symposia, film screenings, musical performances, and other events. the museum has since expanded its scope to become "the hippest and most culturally relevant institution in town. Particularly important among the museum's critically acclaimed exhibitions are presentations of both historically over-looked and emerging contemporary artists. The Hammer Museum also hosts over 300 programs throughout the year, from lectures, symposia, and readings to concerts and film screenings. As of February 2014, the museum's collections, exhibitions, and programs are completely free to all visitors.
With its new show, Provocations: The Architecture and Design of Heatherwick Studio, the Hammer Museum, Los Angeles, portrays itself as a kind of exploratory museum. The exhibition's texts and labels are posed as challenging questions about form and content to engage its audiences with philosophical conundrums with far-reaching consequences upon the landscapes in which the speculative becomes reality.
Sources
"About Us." Hammer Museum. Accessed April 28, 2015. https://hammer.ucla.edu/about-us.
Additional Information