San Antonio Missions National Historical Park
Introduction
Established in 1983, the San Antonio Missions National Historical Park preserves four out of the five frontier missions established by Spanish missionaries and soldiers along the San Antonio River in the 1770s. The National Park preserves and shares the history of Mission San José, Mission Concepción, Mission San Juan Capistrano, and Mission Espada. The fifth mission in the region, the Alamo, is owned by the State of Texas. Spain established these missions to extend their empire from central Mexico into the northern part of that nation, an area that is now part of the United States. As part of that effort, missions were used as military and trade outposts while priests worked to proselytize and convert Native Americans to Catholicism—a cornerstone of Spanish culture at that time. The missions were an extension of the forts (called "presidios" in Spanish) which were established near the missions. Competition with France was another rationale for Spain's push into the region. The missions founded in San Antonio represent the largest concentration of missions in North America and were among the most successful. Today, visitors can visit all four of the missions, which still have active Catholic parishes.
Images
The church of Mission San José is the largest of the missions and is referred to as the "Queen of the Missions."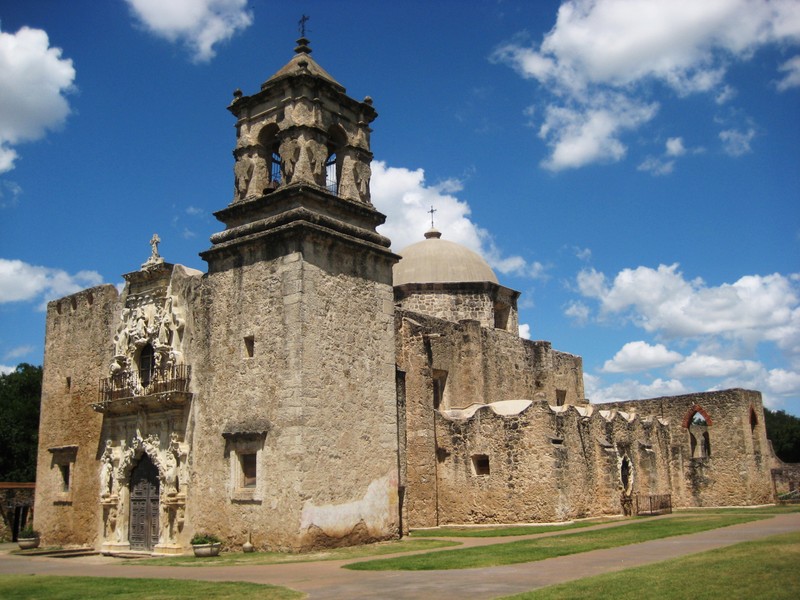 San Antonio Missions National Historical Park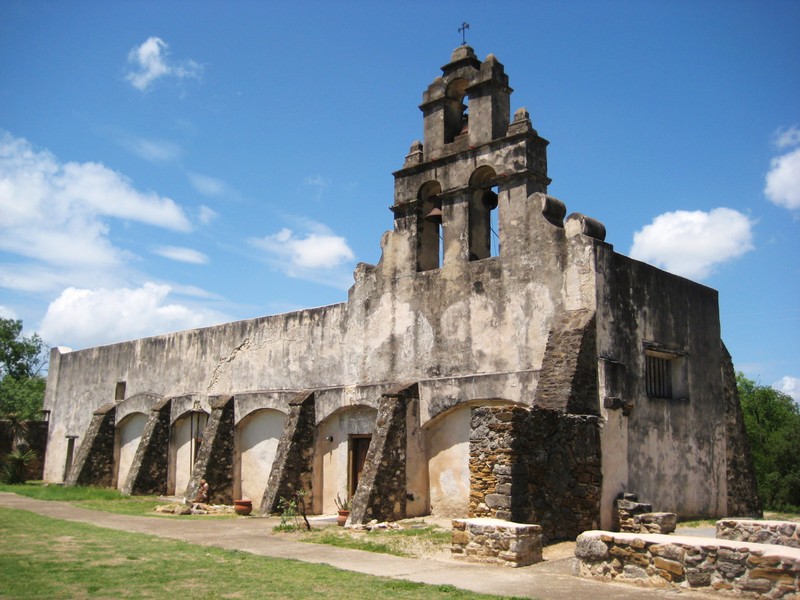 Mission San Juan Capistrano's church was not completed.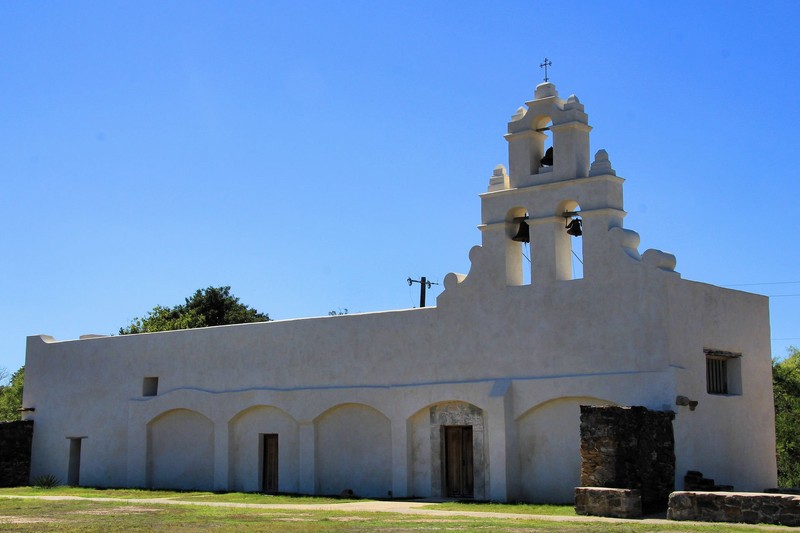 Mission Espada's church was finished in 1756.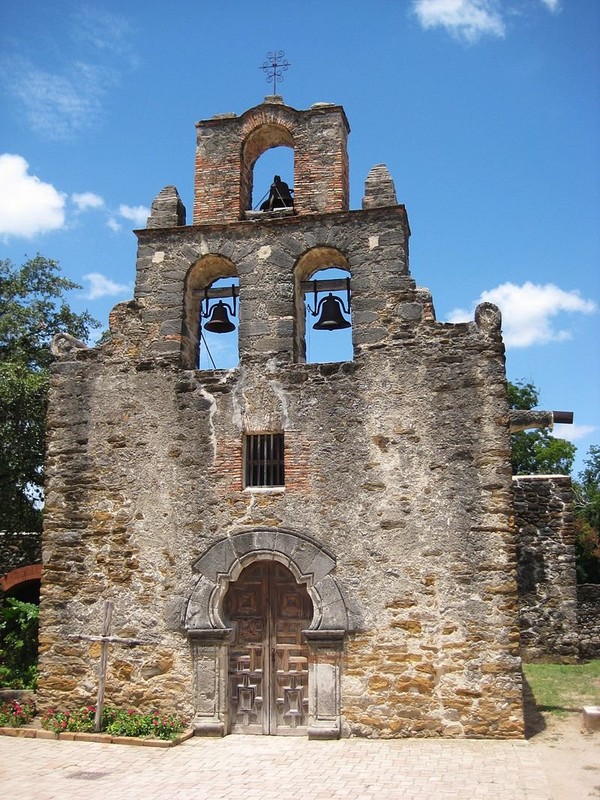 Mission Concepción church is the oldest unrestored church structure in the country.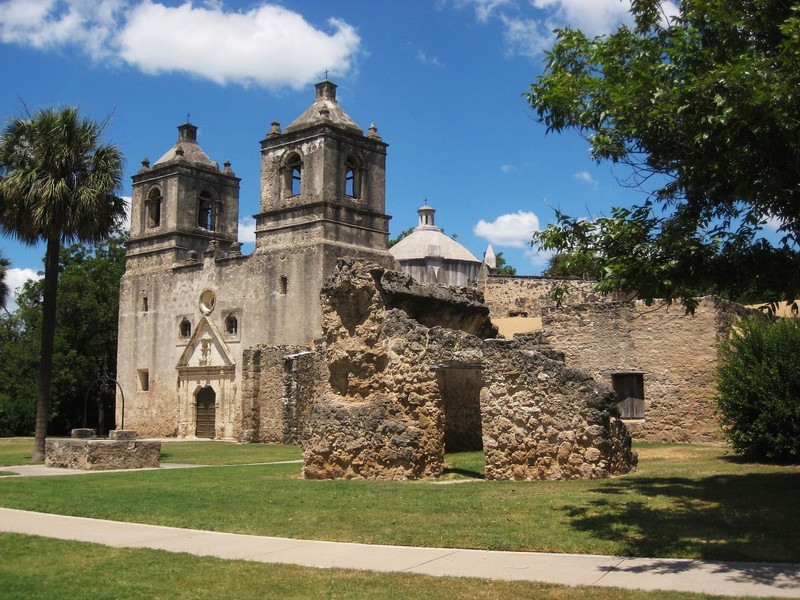 Backstory and Context
Spanish explorers, who were primarily searching for gold, had made their way into the Southwest lands in the 1500s and 1600s. By 1690, Spain decided to establish a permanent presence in the region as France was showing signs of expansion from what is now Louisiana. Spain first established missions in East Texas, but these failed and two of them (Mission Concepción and Mission San Juan Capistrano, both established in 1716) were moved to what is known as San Antonio in 1731. Their next mission, Mission Espada (established in 1690), would be moved there as well from Alto. The Alamo (established in 1718) and Mission San José (established in 1720) were founded here in San Antonio making them the only missions that were originally founded in their permanent home. Mission San José's church is known as the "Queen of the Missions" and was completed in 1782. San Antonio was chosen, because it had plenty of water, timber, and wildlife. The location in the upper San Antonio River Valley was also very suitable for agriculture as well.
The missions became important religious, cultural, commercial, and military centers. As more Native Americans adopted the Spanish way of life and Catholicism, they were trained in various trades such as carpentry, iron working, and weaving. They also worked in the fields growing crops and raising livestock including sheep, goats, and cattle. Cattle ranching became a profitable enterprise and it was here that cattle ranching in the United States was developed. The missions were most successful between 1745-1775. By 1780, the number of people living at the missions had begun to decline as a result of intermarriage, disease, and acculturation. In other words, there was no longer much need to convert Native Americans. 
Efforts to preserve the missions began in the 1920s and in 1975, Mission Parkway was established as the original name of the historical park. It was listed on the National Register of Historic Places since it encompassed about 84 separate historical locations all at once. It became named San Antonio Missions National Historical Park in 1978 and was established in 1983. The four missions became owned and operated by the Archdiocese of San Antonio. In Congress, a piece of legislation named the Carl Levin and Howard P. "Buck" McKeon National Defense Authorization Act for Fiscal Year 2015 was passed and added more acres to the park. It was a bipartisan bill introduced by Rep. Buck McKeon of California with Democratic support behind it started by Senator Carl Levin of Michigan.
Sources
James Ivey & Marlys Thurber. "San Antonio Missions National Historical Park." National Park Service - National Register of Historic Places Nomination Form. https://atlas.thc.state.tx.us/NR/pdfs/78003147/78003147.pdf. 
"The San Antonio Missions." Visit San Antonio. Accessed March 8, 2018. http://visitsanantonio.com/english/Explore-San-Antonio/Only-in-San-Antonio/The-Alamo/The-San-Antonio...
"San Antonio Missions." San Antonio Missions National Historical Park. Accessed March 8, 2018. https://www.nps.gov/saan/planyourvisit/upload/SAAN_S1_Web.pdf.
Additional Information