Central Hotel and Jack Dempsey Mural
Introduction
This narrow Italianate building was completed in 1892 and and served as the city's premiere hotel for many decades. The hotel was the site of future heavyweight champion Jack Dempsey's knockout of prominent boxer Andy Malloy in 1915. A historic mural of the bout on the Tenth Street facade has been restored, along with many other architectural features. The building has served a number of roles in the past century, being home to a saloon, post office, and bank, among other purposes. Restored at a cost of over a hundred thousand dollars in 2001, the building could have been lost in a 2006 fire. The building has been home to a popular local watering hole on the first floor for many years.
Images
Completed in 1892 building as the Central Hotel, the building now houses Durango's El Rancho Tavern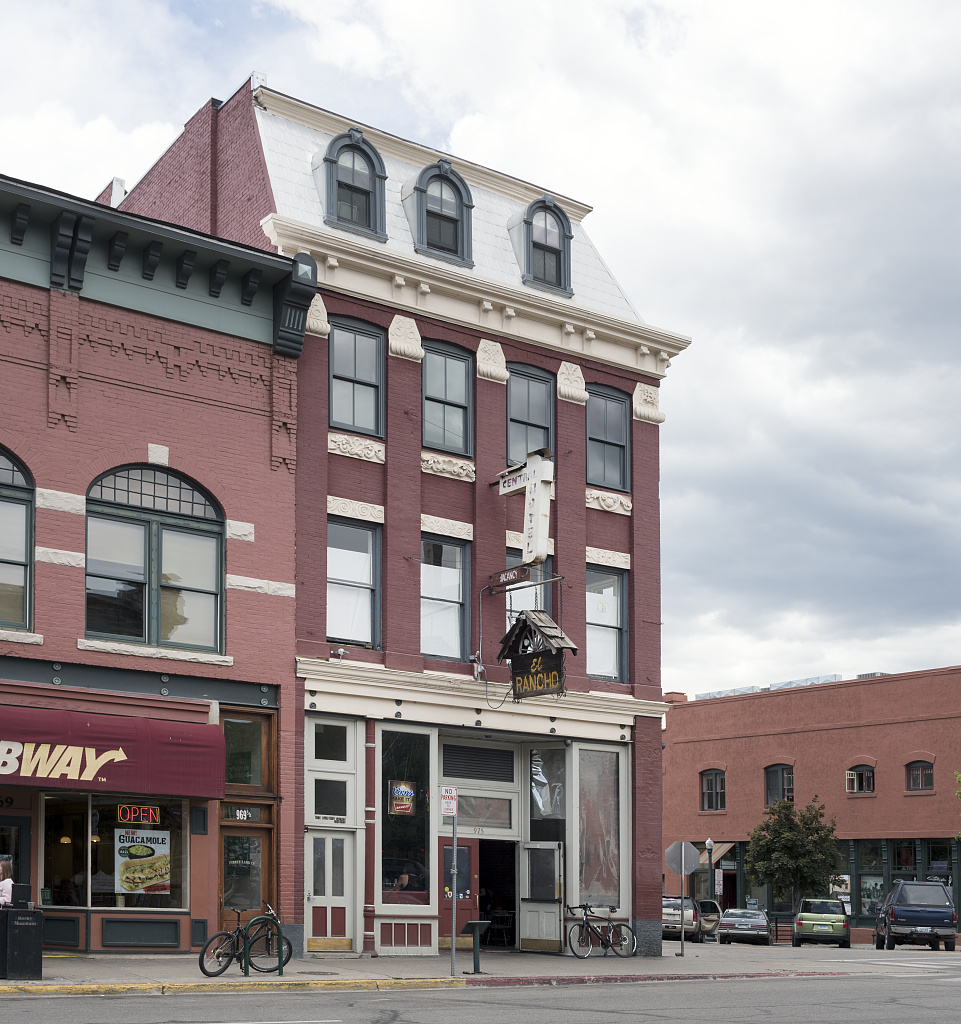 The side of the building includes a mural of the bout between Jack Dempsey and Andy Malloy.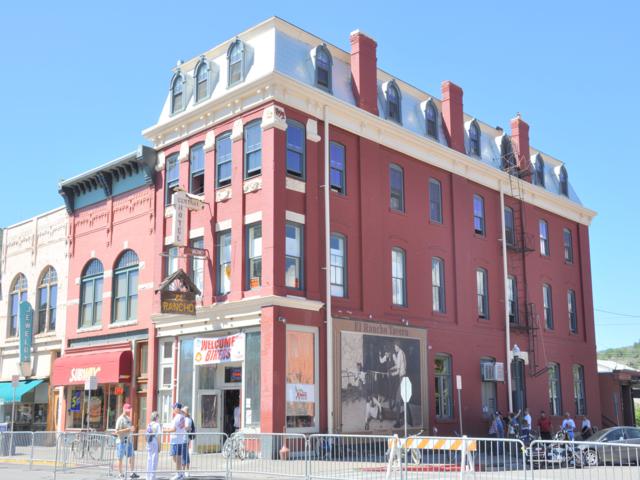 An image of the building sometime between the late 1970s and early 1980s.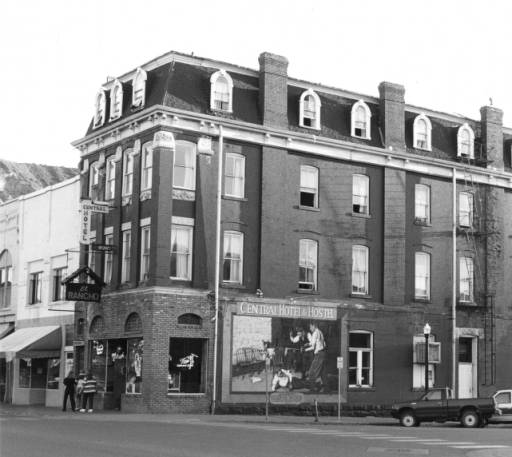 Bank in Central Hotel Building on 1910 Sanborn Fire Insurance Map (Sanborn Map Company p.7)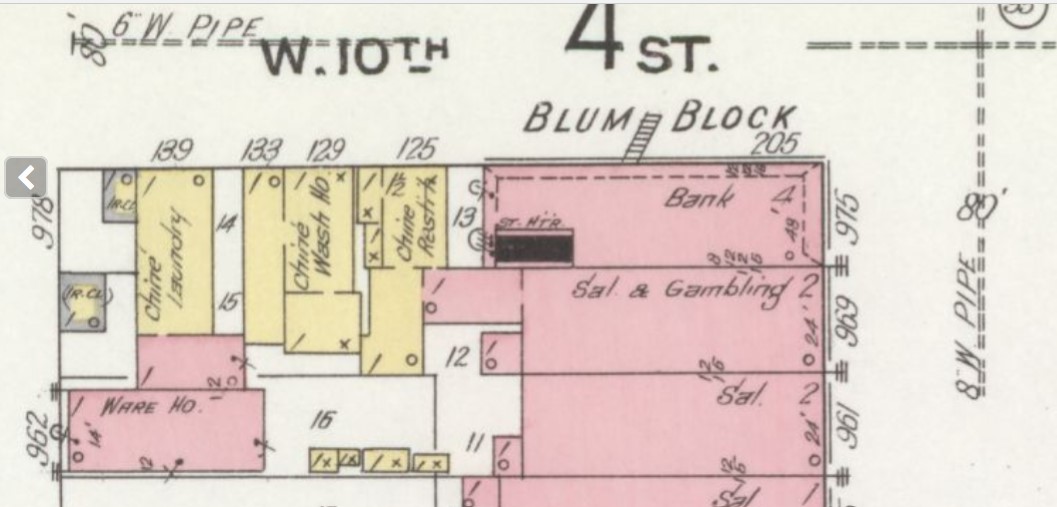 Saloon and games room on ground floor with rooms above on 1898 Sanborn Fire Insurance Map (Sanborn Map Company p.7)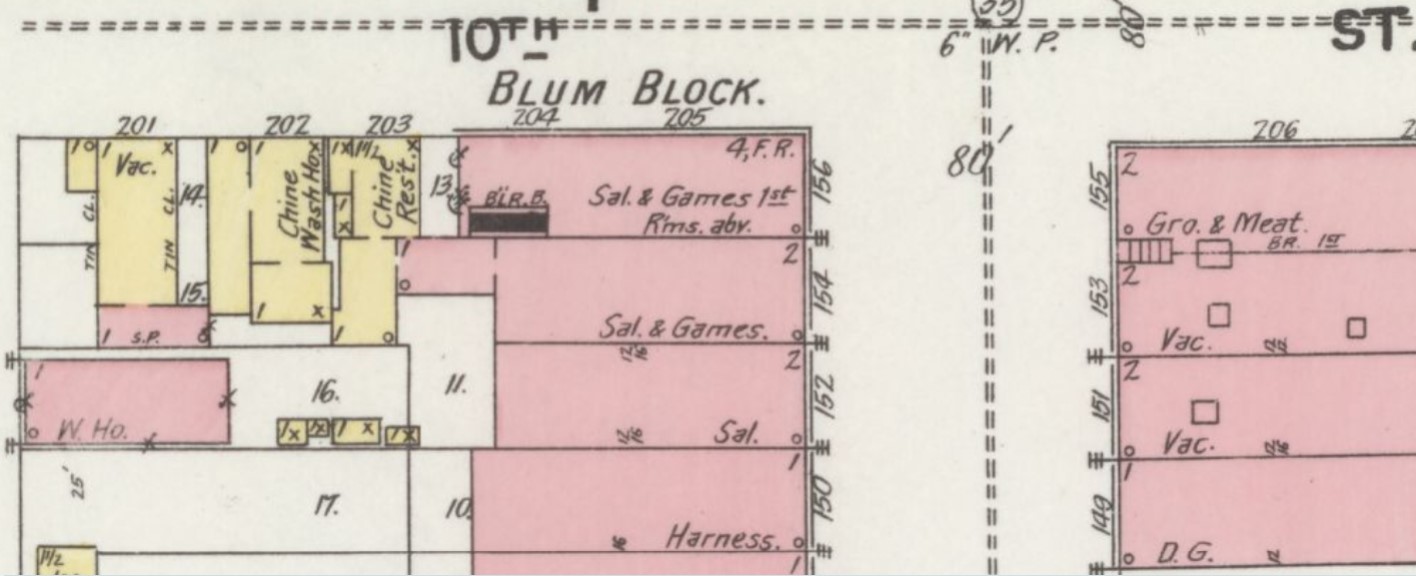 Backstory and Context
The four-story building that became the Central Hotel building was a "saloon and games room" on the first floor in 1898, with rooms above. In 1910 a bank occupied the ground floor. The bank's neighbors to the south on the Main Avenue block in 1910 were mainly saloons with a smattering of other shops, according to the Sanborn map of town.
According to local records, Colorado native and up-and-coming boxer Jack Dempsey defeated Andy Maller in 10 rounds at the hotel in 1915. He won $50 for the victory, a small purse compared to what he would win after becoming the heavyweight champion of the world in 1919. 
The Central Hotel building managed to squeeze four bays into what would usually only hold three bays, giving the narrow windows a vertical emphasis. The building's base is made of sandstone and the upper floors are brick. Three chimneys on the front wall plane look like pilasters but continue through the cornice and the mansard roof. The mansard roof with round topped dormer windows forms a fourth story. The building contributes to the Main Avenue Historic District, listed in the NRHP in 1980.
The El Rancho Tavern occupies the first floor, a fixture in town since 1942!
Sources
Images from the Library of Congress, https://www.loc.gov/item/2015632604/ and Denvery library, http://digital.denverlibrary.org/cdm/ref/collection/p15330coll14/id/1971
Wells, Marjorie J.. NRHP Nomination form for Main Avenue Historic District, Durango. National Register. Washington, DC. National Park Service, 1980.
Image Sources
https://www.loc.gov/item/sanborn00987_007/

https://www.loc.gov/item/sanborn00987_005/

Additional Information