Houston Maritime Museum
Introduction
Founded in 2000 by naval engineer James Manzolillo, the Houston Maritime Museum celebrates and preserves maritime history from around the world, dating from the Middle Ages to today. The museum features ten galleries of model ships based on the following themes: Modern Warships, the Modern Merchant Marine, Sailing Ships and Steam Power, Ships in Bottles, Great Lakes Vessels, Convict Models, Ancient Chinese and Middle East, History of Navigation, Voyages of Discovery, Ocean Liners, Port of Houston, Sailing Warships, and the Offshore Energy Industry. In addition, the museum is home to a world class collection of historical navigation tools, including astrolabes, quadrants, sextants, and maritime compasses.
Images
The museum was the dream of the late James L. Manzolillo who dedicated his life to maritime history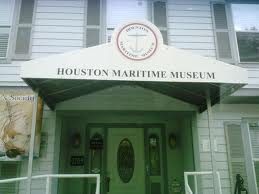 Backstory and Context
One of the highlights of the Museum is the Port of Houston exhibit. As the second largest US port in terms of gross tonnage, the Port of Houston is the greatest contributor to Houston's economy. Through photos and artifacts, this exhibit introduces visitors to the history of the Port and provides an overview of the maritime career opportunities available today.

James Manzolillo was born in Pennsylvania and it was there that he found his love for boats. He built his first raft when he as twelve and eventually studied naval and maritime engineering in college and graduate school. He served in the Merchant Marine during WWII. In the 1950s he worked for Caterpillar, which made tractor engines. He was hired because the company thought their engines could be used on boats. He founded his own company in Mexico in 1959, where he built shrimp trawlers. Later, he gave lectures on the Cunard Line cruises, which went all over the world. It was during this time that he bought the models, navigation instruments, etc. that would become the museum's collection. He died in 2007.

Sources
"About the Houston Maritime Museum." Houston Maritime Museum. Accessed June 11, 2014. http://houstonmaritime.org/about.
Additional Information