Roseville Telephone Museum
Introduction
The Roseville Telephone Museum contains one of the best collections of antique phones and other communication equipment in the country. The museum explores the history of communication in Roseville as well as nationally and internationally. Exhibits feature displays of novelty phones, upright phones called "candlesticks," early wooden wall phones, early switchboards and telephone booths. A highlight is the collection of original Alexander Graham Bell phones he made in around 1876. Another highlight is the magneto switchboard used by the Roseville Telephone Company.
Images
Roseville Telephone Museum
The museum features many novelty phones including these, which are popular with children.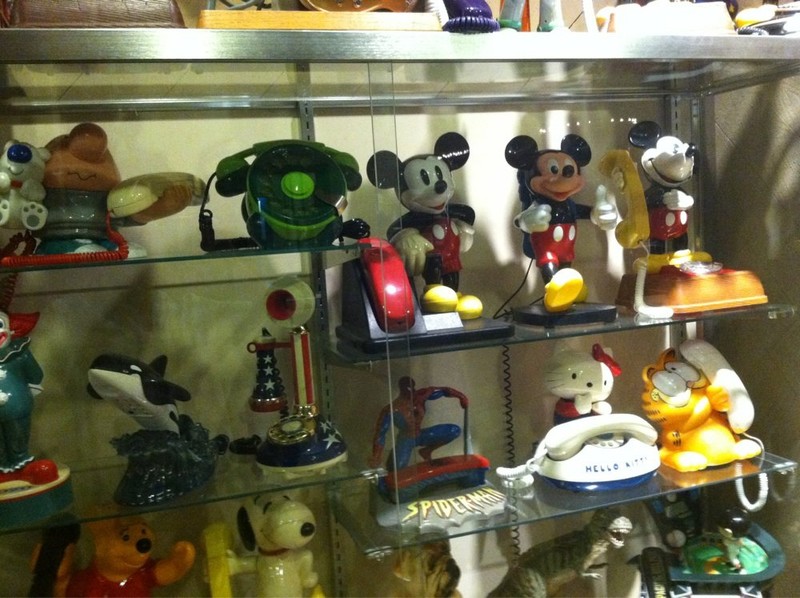 Backstory and Context
The Roseville Telephone Company was founded by William Doyle as a rural provider. Over time it grew and changed its name to the Roseville Communications Company. In 2000, Win First Communications bought it, prompting the company to change its name to SureWest Communications. Win First was bought by Consolidated Communications in 2012. The museum started to emerge in 1989 when the company started to collect and curate phones and equipment. These efforts culminated with the opening of the museum 1994.


Sources
"Museum History." Roseville Telephone Museum. Accessed July 19, 2016. https://www.consolidated.com/About-Us/History/Telephone-Museum/Museum-History.
Additional Information