Railway Museum of Greater Cincinnati
Introduction
The Railway Museum of Greater Cincinnati is located in Covington, Kentucky. It's a non-profit organization that preserves railway artifacts. The permanent collections feature a Pennsylvania Railroad passenger car, B&O passenger, a Pullman heavyweight, a freight train and many others. Visitors can have an up close look at the interiors of these cars as well as other memorabilia. There's a gift shop and banquet facilities available for rent.
Images
The Greater Cincinnati Railway Museum features dozens of train cars in an outdoor railyard environment.

The Greater Cincinnati Railway Museum features lots of trains and railroad memorabilia.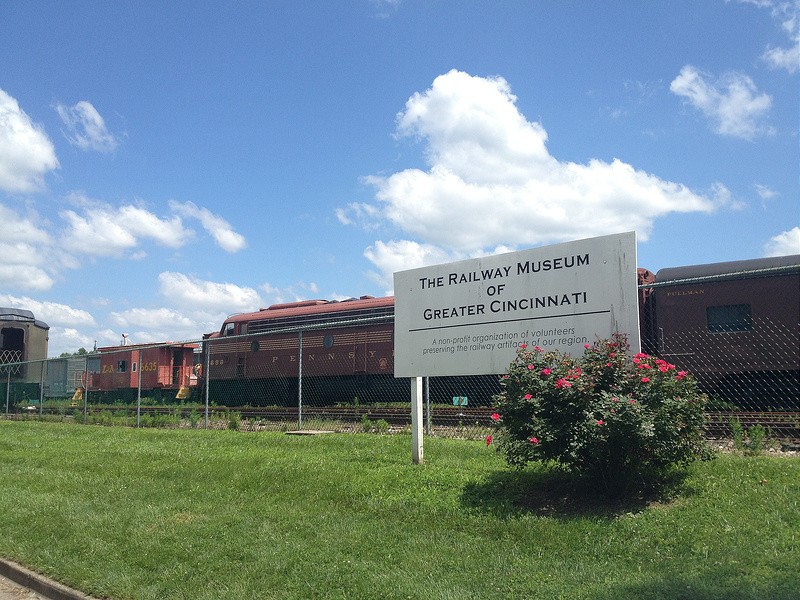 Backstory and Context
Visitors can explore the inventory in an outside railyard environment. Self-guided tours are the format, however, customized tours are available with advanced noticed. The museum is open every Saturday year-round except on major holidays or during extreme weather.
The PRR collection includes a passenger locomotive, a railway post office, baggage car, Pullman sleeping cars and an observation sleeping car. The B&O features a railway post office, express car, baggage car, coach cars and an observation tavern lounge car. The Pullman collection includes sleeping cars, an L&N baggage care and several sleeping cars. The Freight collection features a switching locomotive, 70-ton box cars, 50-ton flat cars, 50-ton automobile cars, refrigerated box cars as well as a B&O C-2873 Caboose.
Sources
Museum website, accessed July 23, 2016. http://www.cincirailmuseum.org/ Kentucky Tourism website, accessed July 23, 2016. http://www.kentuckytourism.com/railway-museum-of-greater-cincinnati/2095/
Additional Information