Grand Ledge Opera House
Introduction
Sitting on beautifully landscaped grounds, the Grand Ledge Opera House began as the Riverside Rolling Rink when it was first completed in 1884. It has since served as a theater and furniture store and was donated to the Grand Ledge Historical Society in 1984. It now hosts numerous weddings, receptions, and other community events.
Images
The Grand Ledge Opera House was built in 1884.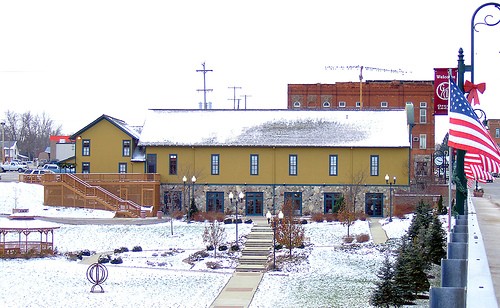 The Grand Ledge Opera House can be rented for weddings and other events.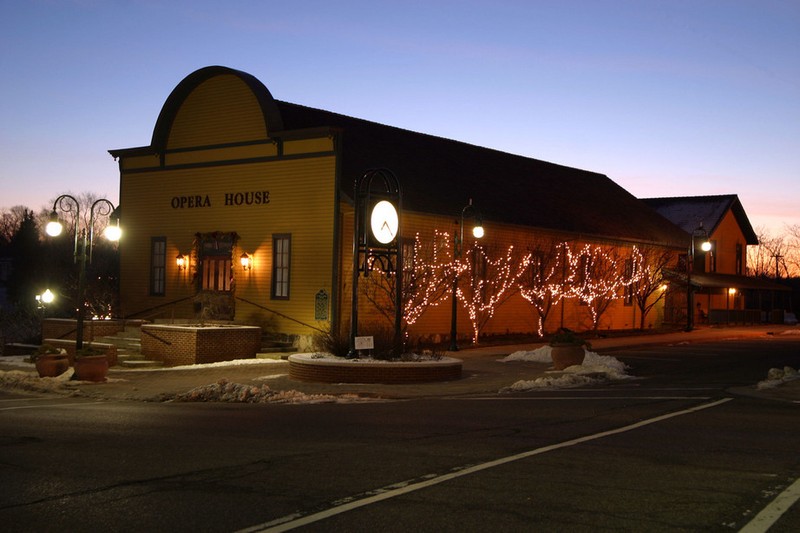 Interior decorated for a wedding reception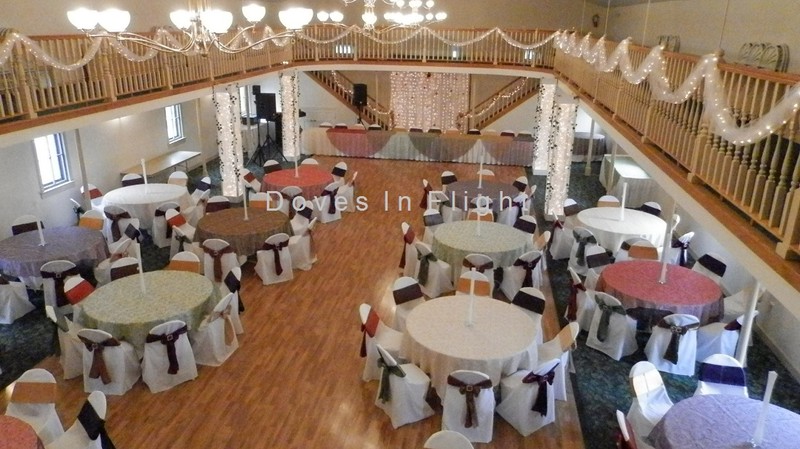 Photo showing the old opera house in the background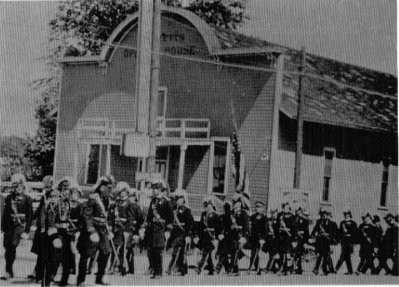 Inside the old opera house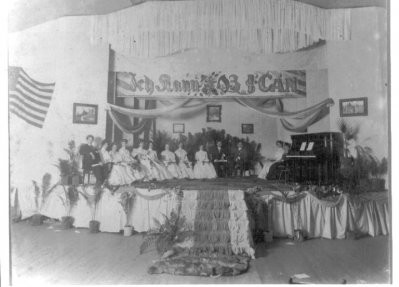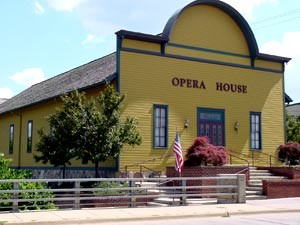 Backstory and Context
The Riverside Rink was opened on August 15, 1884 by two Grand Ledge businessmen, J. McPeek and Edgar Marvin. The men were capitalizing on the roller rink craze that was sweeping the nation during the 1880s and on Grand Ledge's growing reputation as a resort town.1 However, the original roller skating rink was short lived as Peter Blake, owner of a cheese factory, bought the building and grounds with plans to convert it to an opera house. Blake's Opera House opened on May 12, 1886. The featured act at Blake's Opera House was the Mackley-Salisbury Comedy Company, and the building included a portable stage and scenery painted on rolls of canvas.
In 1909, the building became Sackett's Opera House, and it was then it had a short history as a theater. Starting in 1928, the building served as a furniture store for both the Stephens and Mapes families. After the Mapes family donated the grounds and buildings to the Grand Ledge Historical Society in 1984, fundraising efforts for its restoration began in earnest. The efforts were successful, largely due to many donated volunteer hours, and the opera house reopened in 1993.
Aside from a venue for weddings and receptions, the opera house includes an antique Barton pipe organ that was obtained from the old Michigan Theater. It now hosts organ concerts as well as silent films with organ accompaniment on a regular basis.
Sources
1. "Opera House." Grand Ledge Area Historical Society Website. Accessed July 30, 2016. https://gdledgehistsoc.org/projects-events/opera-house.

2. "History." The Opera House Website. Accessed July 30, 2016. http://www.gloperahouse.com/history.php.
Additional Information