March Field Air Museum
Introduction
The March Field Air Museum, located on the March Air Reserve Base, is an aircraft museum in Riverside, California. It is dedicated to all those who have made strides in aviation and promoting an understanding of aviation history. It contains 30,000 artifacts and 70 aircraft, including a SR-71 Blackbird, bombers, fighters, and cargo planes. The museum also contains a space exploration exhibit room. Future exhibits will include a commercial aviation exhibit, three exhibits exploring the history of the air base, and the Strategic Reconnaissance Exhibit which will explore the history of covert military air operations.
Images
One of the 70 planes on display at the museum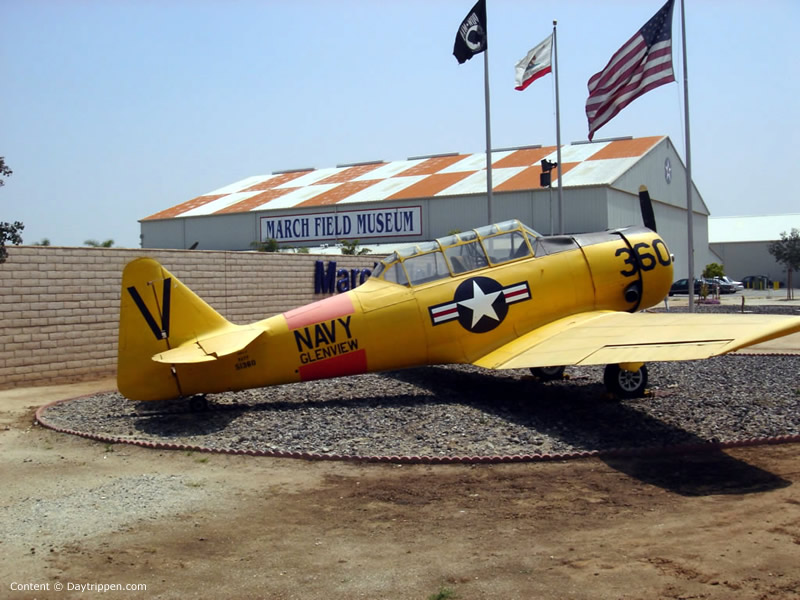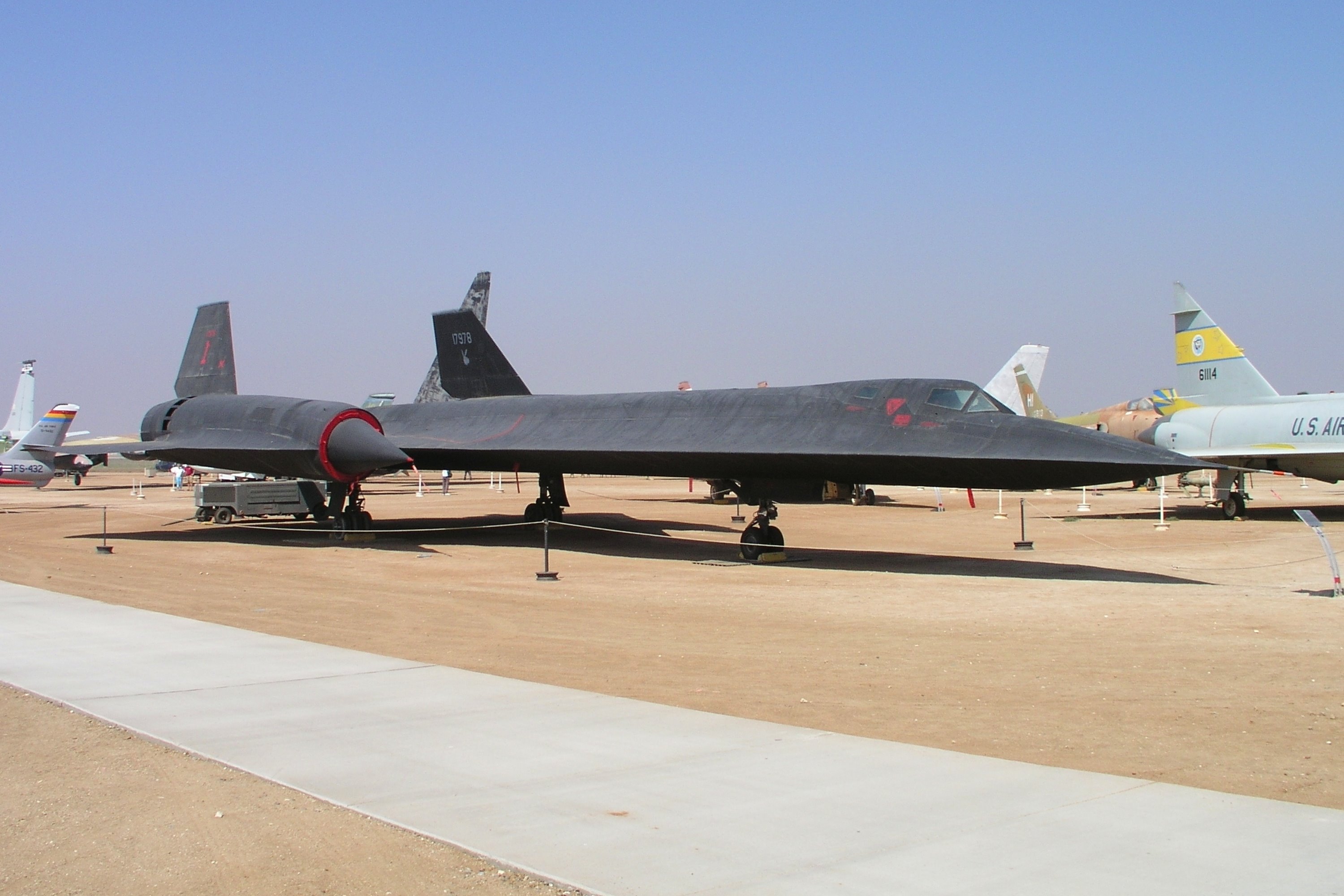 The museum grounds include Heritage Park, which contains several memorials including this one, The Distinguished Flying Cross National Memorial, which was declared a National Monument in July 2014.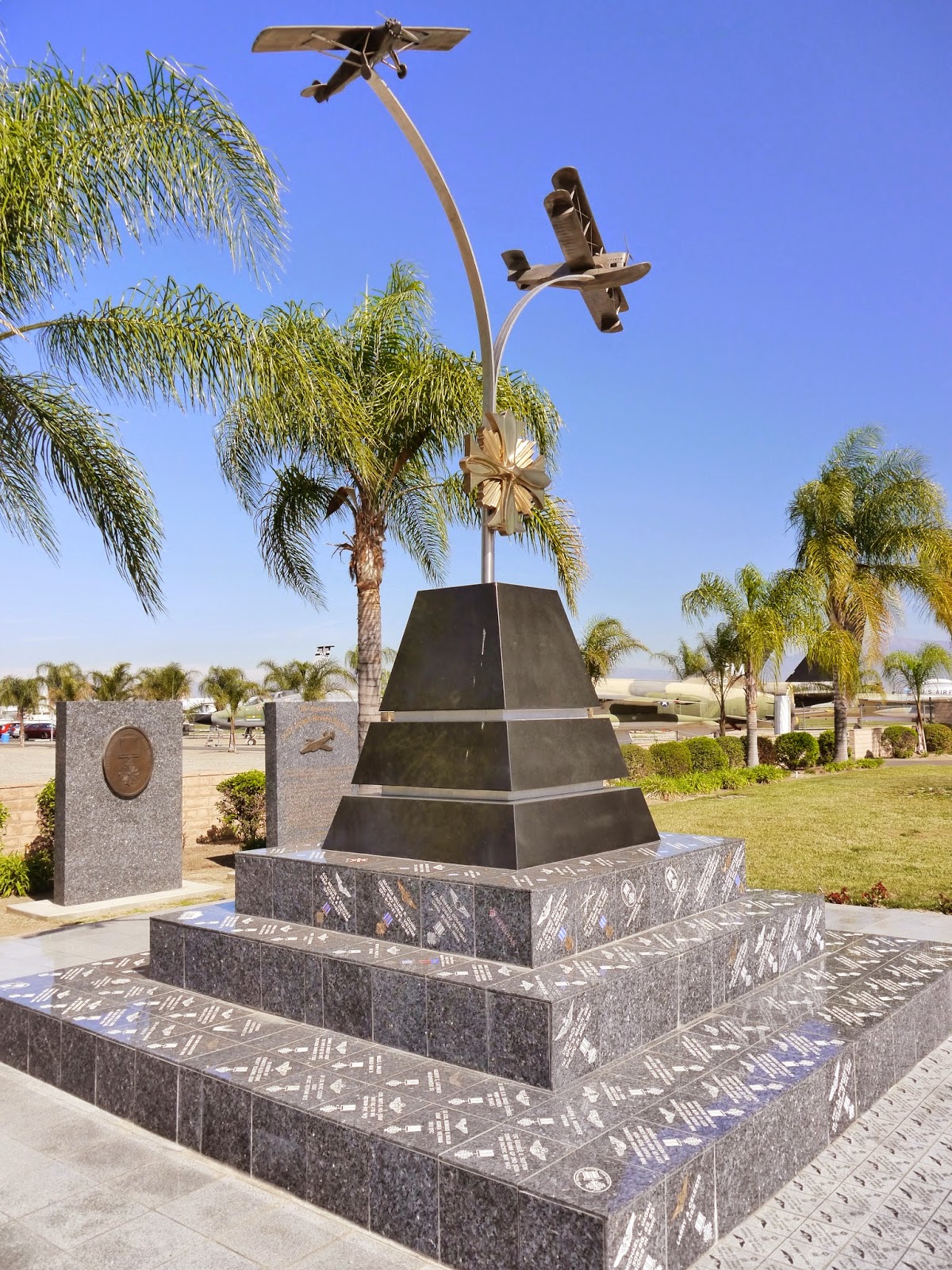 1953, March Field Airbase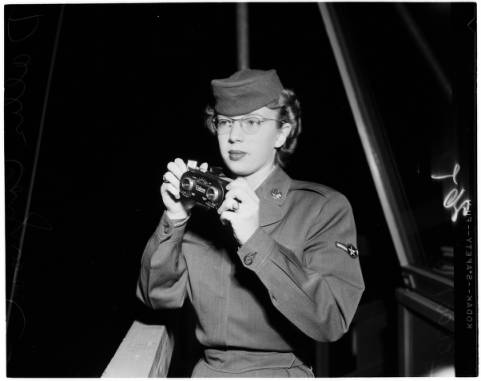 Backstory and Context
The museum opened in 1979 in the former 1930 built vintage base theater. A year later the museum was recognized as an official Air Force Facility and a foundation was established to support the museum. The museum doubled its size during the first year and eventually it was moved to the former commissary building. That eventually proved to be too small and the museum moved in 1993 to a new location and then once more to its current location in 2000. It converted an adjoining hangar in 2011 to house a library and to hold education programs and other events.

March Air Base's history traces back to the 1910s. It began as a fledgling air strip (which temporarily shut down), and came back to life in 1927. March Air Base became an important site during WWII as many pilots and crews did final phases of training there before deploying to the Pacific Theater. At its peak, the base supported approximately 75,000 troops. March remained active after the war and through the 1980s until its realignment began in 1993. By 1996, March had been designated a Reserve base.


Sources
http://www.marchfield.org/about-the-museum/ http://www.marchfield.org/about-the-museum/march-air-reserve-base-history/
Additional Information