San Fernando De Bexar Cathedral
Introduction
Built between 1728 and 1749, the San Fernando Cathedral was first known as Church of Nuestra Señora de la Candelaria y Guadalupe and served as the parish church of Villa San Fernando de Bexar, which was the first civil settlement in Texas when it was ruled as a province of Spain. The church played a role in the Battle of the Alamo in the 19th century and was visited by Pope John Paul II in the late 20th century. San Fernando Cathedral stands as the oldest church congregation as well as church building in the whole state of Texas. It is listed on the National Register of Historic Places as well as has been documented by the Historic American Building Survey.
Images
"San Fernando Cathedral" by Daniel Schwen - Own work. Licensed under CC BY-SA 4.0 via Wikimedia Commons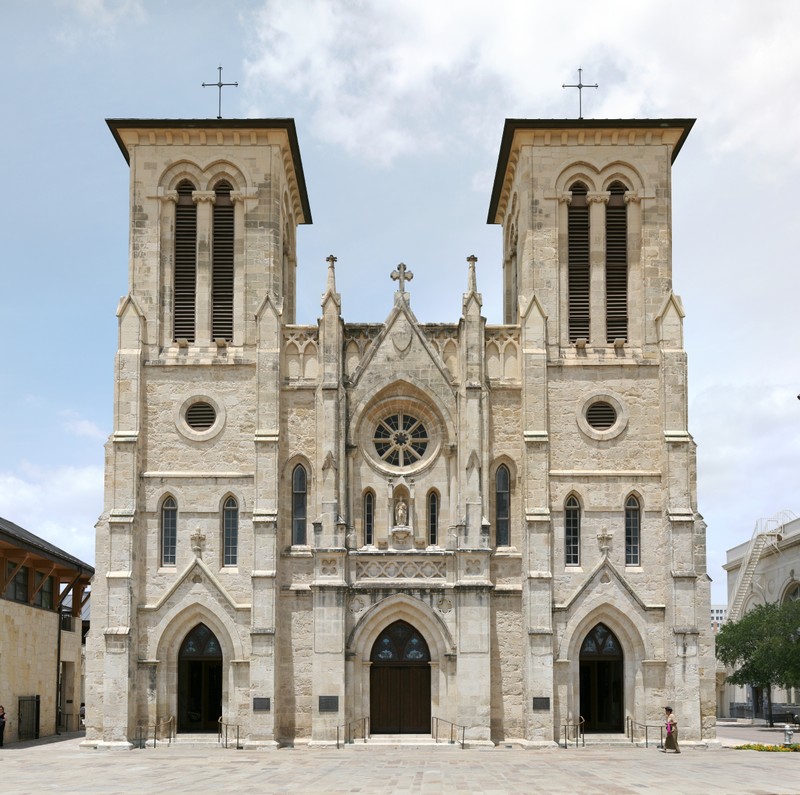 "Emory-San Antonio". Licensed under Public Domain via Wikimedia Commons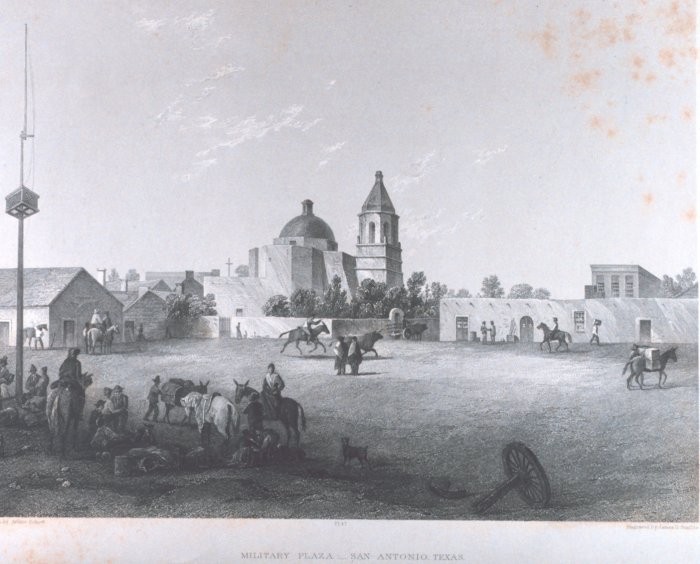 Backstory and Context
The church was renamed San Fernando Cathedral in honor of 13th century Spanish ruler Ferdinand III of Castile. The church was originally built by settlers from the Canary Islands and then expanded in the Gothic Revival style under the direction of architect Francois P. Giraud in 1868. The church became the seat of the Archdiocese of San Antonio.
San Fernando Cathedral played an integral role in the Battle of the Alamo: in 1836, Mexican General Antonio Lopez de Santa Anna declared the beginning of the blockade by raising a flag from the tower of the cathedral. According to the National Park Service, "James Bowie, defender of the Alamo, was married in the original chapel and local tradition maintains that the remains of the defenders of the Alamo are buried in the new section of the cathedral."
Pope John Paul II visited San Fernando Cathedral in September of 1987, and a marble marker at the church memorializes the event.The cathedral went under a large $15 million dollar renovation in 2003 and is still an operating parish. Today, the church building draws much attention from tourists for its copious amount of ornate carvings and stained glass.
Sources
Cathedral Homepage. Accessed May 26, 2015. https://www.catholicearth.com/index.php?option=com_community&view=profile&userid=31&Itemid=151. "Cathedral of San Fernando (San Antonio)." Wikipedia. Accessed My 26, 2015. http://en.wikipedia.org/wiki/Cathedral_of_San_Fernando. "The San Fernando Cathedral." National Park Service. Accessed My 26, 2015. http://www.nps.gov/nr//travel/tx/tx32.htm
Additional Information