The White Home
Introduction
The White Home was built in 1838 as one of the first homes in the town of Rock Hill. From 1838 to 2003, five generations of the White family lived in the house and left a major impact on the town. Now the headquarters of Historic Rock Hill, the White Home houses a collection of historic artifacts that tell the family's story as well as the story of a growing Rock Hill.
Images
The White Home was built in 1883 and was owned by the White family until 2003.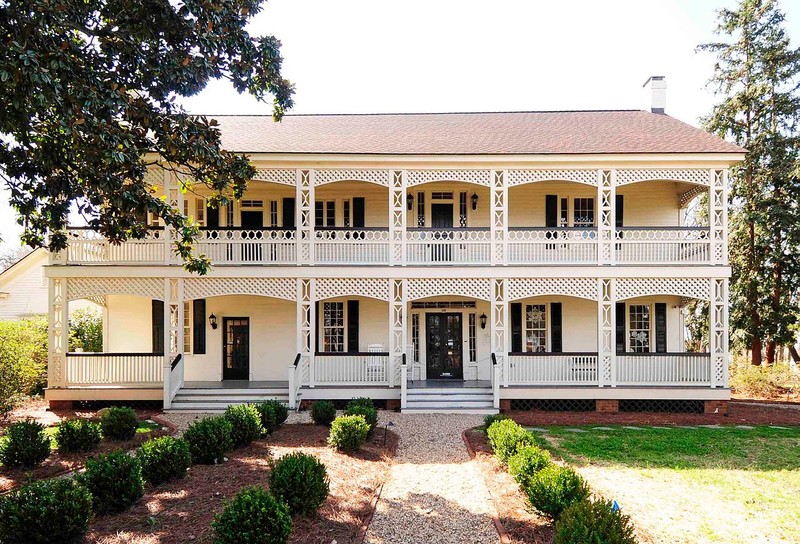 The historic White Home in 1872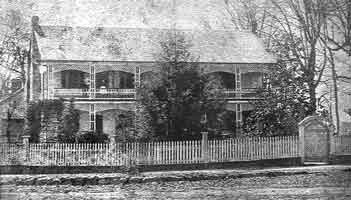 Backstory and Context
The White Home is one of the first houses built in Rock Hill. In 1838, George Pendleton White moved onto land that he subleased from the Black family and into a one room cabin. He would begin to build a larger house next door to the cabin but his untimely death of pneumonia in 1849 left the family home unfinished. His wife, Anne Hutchison White, completed the house but had to turn it into a boarding house to make money. She sat aside one room upstairs, which she called her Prophet's Chamber, in which traveling ministers could stay for free. She also connected the boarding house to the original cabin. Few changes were made to the house before the war, but during Reconstruction and after receiving an inheritance, she added on a Carpenter's Gothic addition. The house is open to the public today as a house museum and the operating base for Historic Rock Hill, a historic preservation nonprofit.
Sources
Fant, James W. "The White House." National Park Service - National Register of Historic Places Nomination Form. December 3, 1969. https://npgallery.nps.gov/GetAsset/278f8806-a4cf-41a2-be6a-b2efd3437675.
Image Sources
Bill Fitzpatrick, via Wikimedia Commons: https://commons.wikimedia.org/wiki/File:Reid_School_White_House.jpg

Additional Information