John S. Chisum Historical Marker
Introduction
John S. Chisum was a leading rancher who maintained a herd of tens of thousands of Texas Longhorn cattle. These herds provided the Confederate army with beef during the Civil War.
Images
Picture of John S. Chisum Marker Photo taken by Richard Denney, April 5, 2010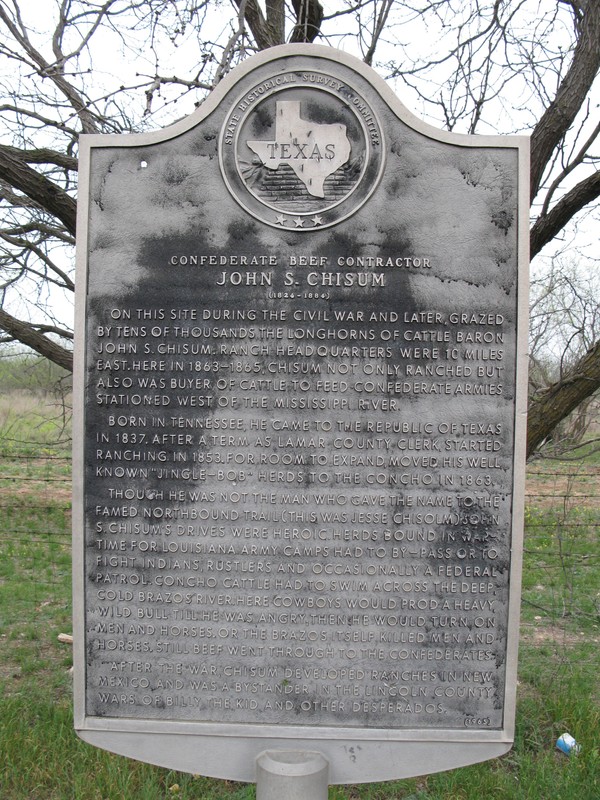 Another picture of John S. Chisum Marker Photo taken by Richard Denney, April 5, 2010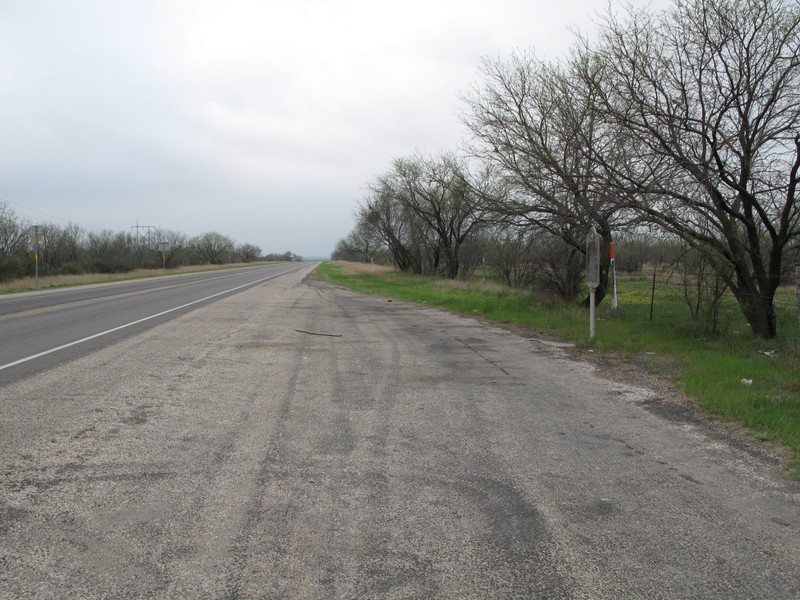 Backstory and Context

Born in Tennessee, Chisum came to the Republic of Texas in 1837 and started ranching fifteen years later. After initial success, he moved his to the Concho region in 1863. The move allowed him to graze his herds on miles of grassland and his central ranch and headquarters was actually located ten miles from this sign.

Chishum is not to be confused with Jesse Chisolm-who pioneered the famous trail through parts of Texas. John S. Chisum's cattle drives were less known but equally challenging. For Confederate officers and the soldiers who depended upon his beef to survive, Chishum's efforts were essential. After the war, Chisum worked to establish a number of frontier ranches in New Mexico. He was a key figure in contests between local ranchers and cattle barons who erected wire fences that kept smaller ranchers from gaining access to water.
Sources
Betty Dooley Awbrey, " Why Stop?: A Guide to Texas Roadside Historical Markers," Taylor Trade Publishing, 2013, p 353.
Additional Information