Progressive Field
Introduction
Progressive Field, formerly known as Jacobs Field, is the home of Major League Baseball's Cleveland Indians. It is a baseball-only facility that has become a Cleveland landmark. Though professional baseball has been in Cleveland since 1869, Progressive Field was built as the Indians new home in 1994. It was part of the Gateway Sports and Entertainment Complex, which also includes neighboring Quicken Loans Arena, that helped fuel the city's downtown resurgence in the mid-1990s. Progressive Field includes a team shop, Heritage Park, and tours during the season.
Images
Progressive Field is the home of Major League Baseball's Cleveland Indians. It is situated on Ontario Street in downtown.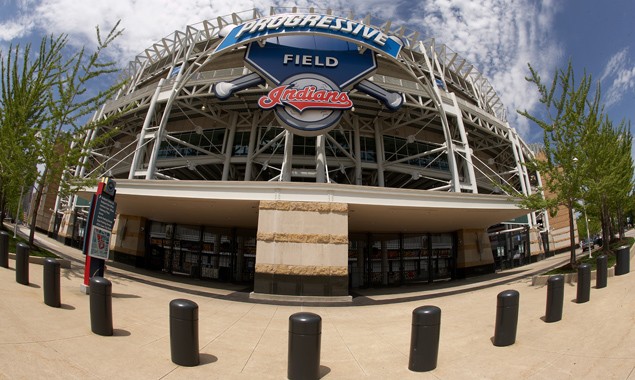 The playing field at Progressive is a natural blend of Kentucky bluegrass.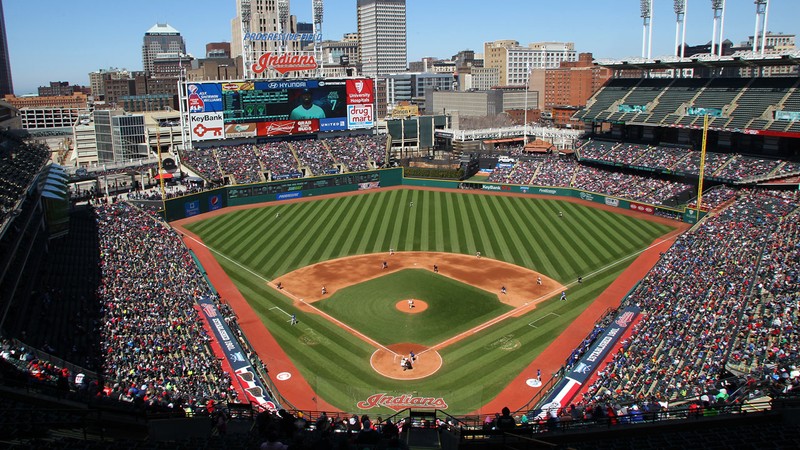 Backstory and Context
The Indians had a string of sellouts at what was still Jacobs Field from 1995 through 2000. The team, a part of the American League's Central Division, has included players such as Bob Feller, Larry Doby, and Lou Boudreau. More current stars and Cleveland Hall of Fame members include Kenny Lofton, Omar Vizquel, and Jim Thome.

Visitors can linger at Heritage Park and learn the history of legendary Cleveland Indians players. Opened in 2007, it is the home to the Indians Hall of Fame. Visitors not watching a game can take a tour of the facility during the season while the team is out off or out of town. The tour includes everything from the batting cages to the dugouts and press box. There is a cost for the tours.
Progressive Field also features a team shop, a variety of local foods among its concessions, kid days, and other special events for holidays and private groups. Special events are available throughout the year. The Infield District features local food and a beer garden from Great Lakes Brewing Co. On the Family Deck there is a Kids Clubhouse that features special activities for children.
Sources
Team website, accessed August 10, 2016. http://cleveland.indians.mlb.com/index.jsp?c_id=cle
ESPN website, accessed August 10, 2016. http://www.espn.com/mlb/team/stadium/_/name/cle/cleveland-indians
Additional Information