Kempf House Museum
Introduction
Built in 1853, this Greek Revival home belonged to Reuben and Pauline Kempf from 1890 to 1953. The Kempfs were German-Americans who taught music out of the home and were actively involved with the local community. The home has been converted into a historic house museum that offers guided tours, a lecture series, and various annual events. The museums showcases some of the Kempfs' original belongings, including their original 1877 Steinway grand piano, the first in the city of Ann Arbor.
Images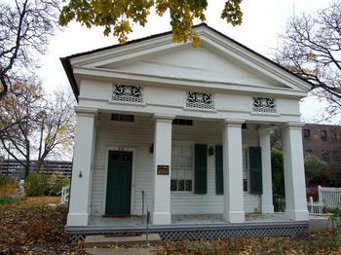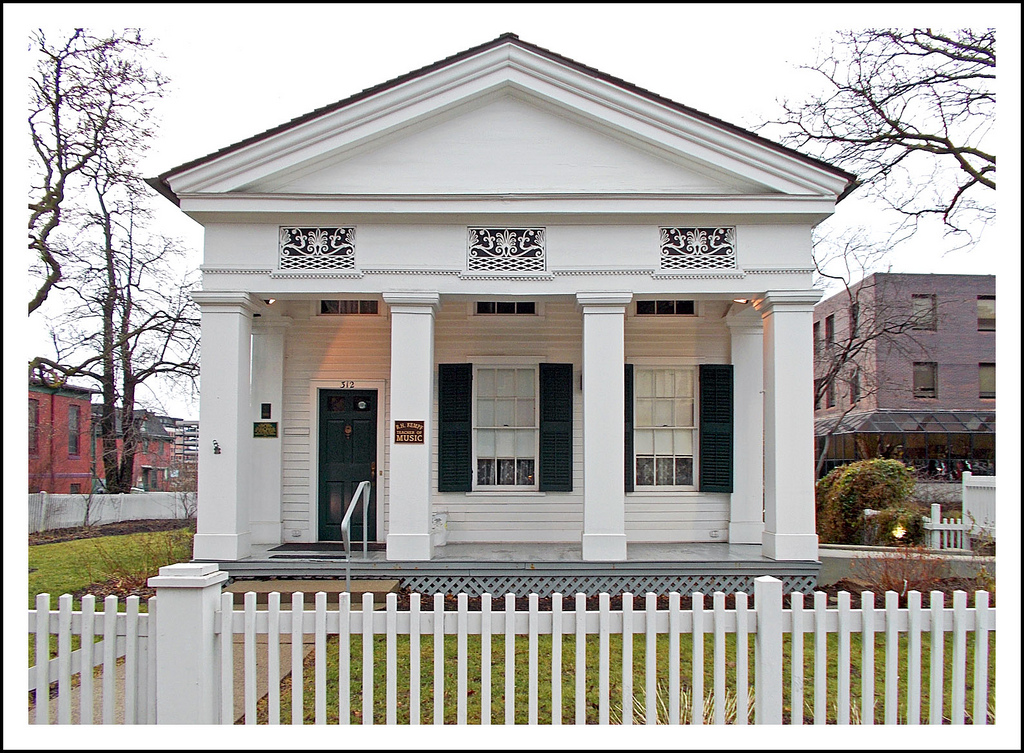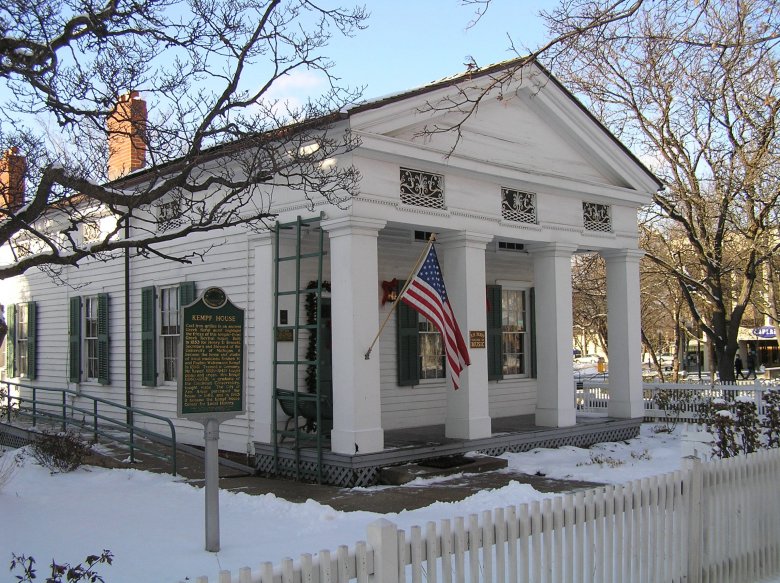 Kempf House Historical Marker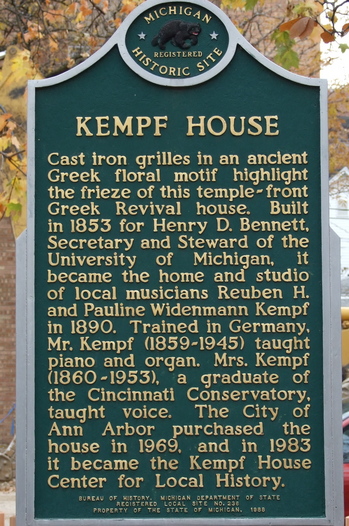 On far right, Pauline and Reuben Kempf with their young daughter Elsa. A friend and neighbor, Marie Durheim is the woman on the left.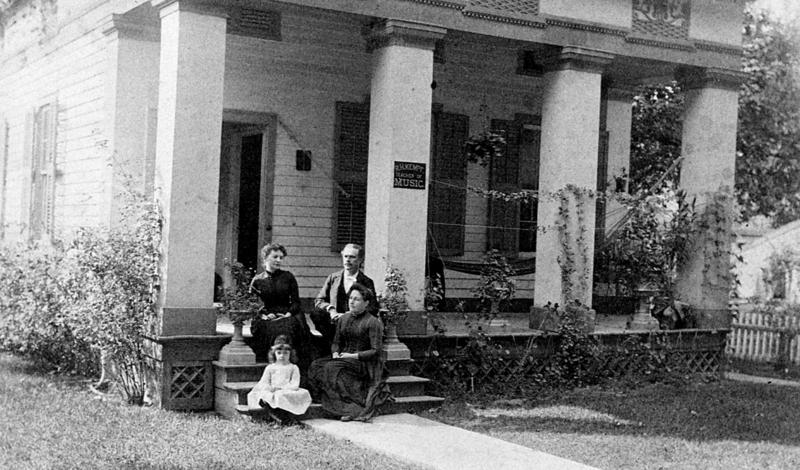 The Lyra Men's Choir, directed by Reuben Kempf with his daughter Elsa as mascot (center)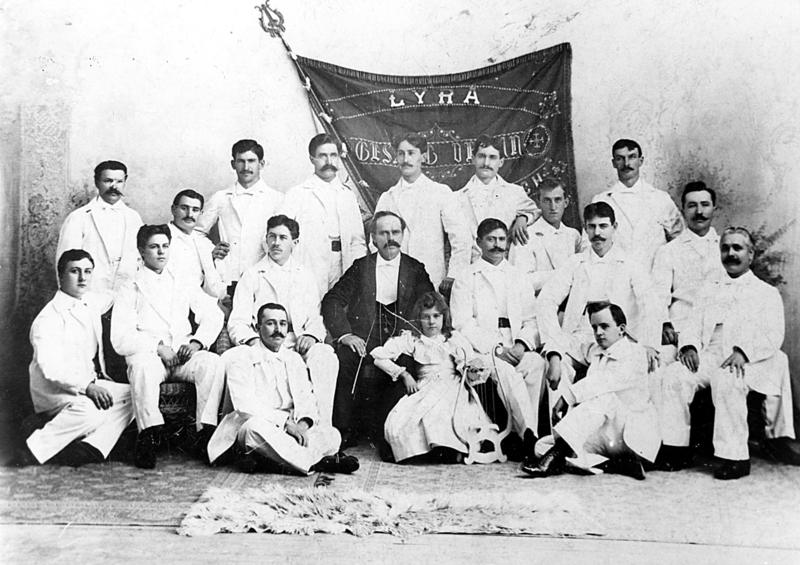 The Kempf family celebrating Christmas in the home in 1933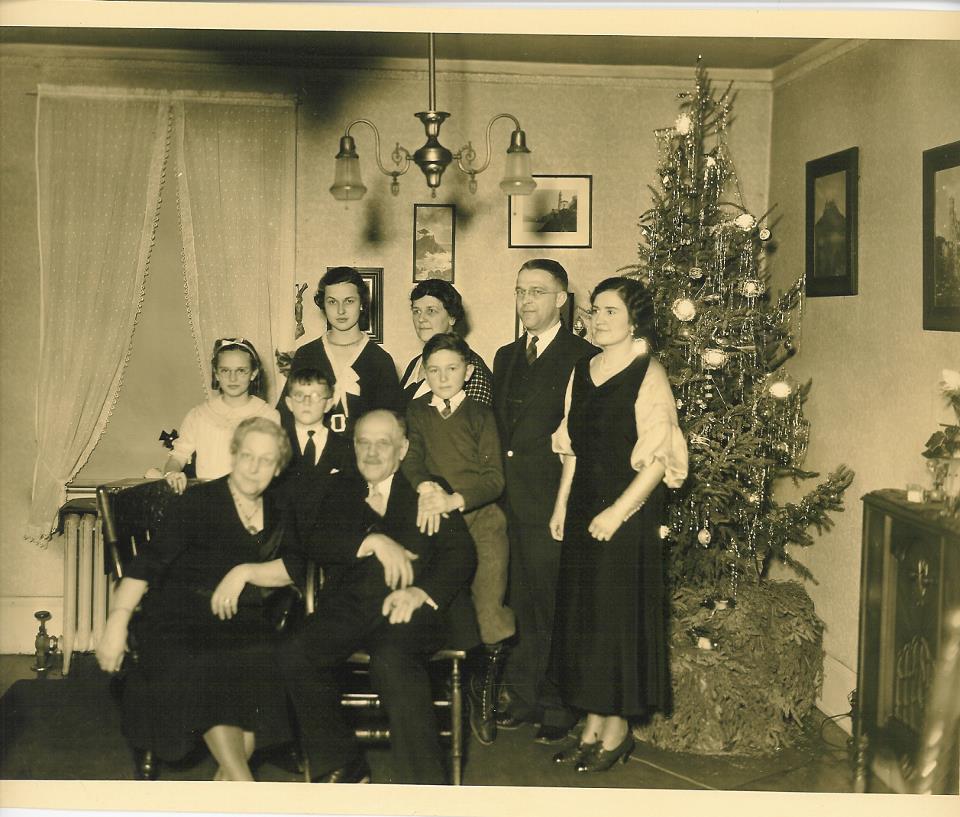 Pauline Kempf sitting at the 1877 Steinway piano in an article celebrating her 90th birthday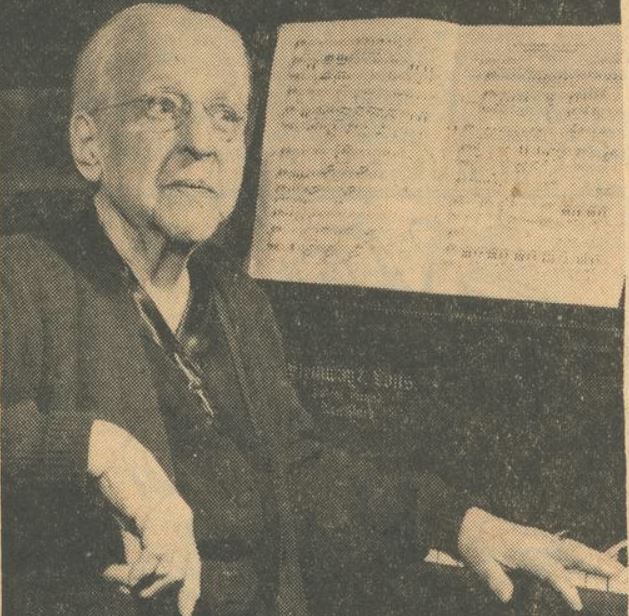 The 1877 Steinway is in the restored music studio in the home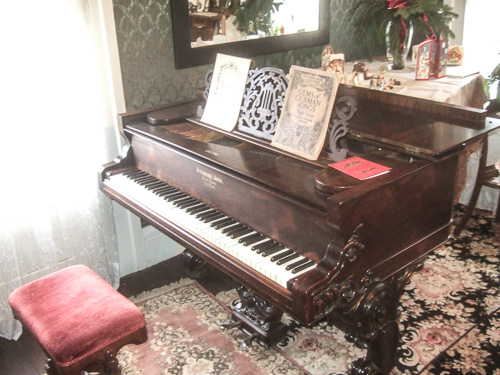 Backstory and Context
This 1853 Greek Revival home was built by Henry D. and Mary Bennett. Henry Bennett was postmaster and then secretary and steward for the University of Michigan. The Bennetts sold the house in 1886 to a neighbor who rented it out for several years.1 However, its most well-known residents were middle-class pioneers Reuben and Pauline Widenmann Kempf, who owned the home from 1890 to 1953. The Kempfs were German-American music teachers who have been described as "guiding lights in the local music community."1, 2

Pauline and Reuben were both raised in Ann Arbor and married in 1883. Even though Pauline showed a great aptitude for music at a young age, her family could not afford for her to attend music school. However, two University of Michigan professors arranged for her to give a recital at the local Whitney Theater, and the proceeds were enough for her to attend the Cincinnati Conservatory of Music.1 She later gave other recitals at local churches in Ann Arbor and conducted the Congregational Church Choir.2 Reuben graduated from the Royal Conservatory of Music in Stuttgart, Germany, where he studied organ and piano. He was the organist and choir director for St. Andrew's Episcopal Church in Ann Arbor, as well as director of the University of Michigan's Glee Club and the Michigan Union Opera.1,2 They were very involved with the annual May Festival concerts. There home was visited by many famous musicians over the years, as well as relatives of the German Kaiser Wilhelm.3

For more than 50 years, the Kempfs taught music and vocal lessons out of their home.4 "The Kempfs' house was conveniently located: children could walk to their lessons from all over town. The front door was left unlocked so that students could walk in without knocking. If a lesson was still in progress, they would wait their turn on the red sofa. Geraldine Seeback, who was a student of both Kempfs, remembers them as warm and caring, but also very strict. Once, when she did not have her piano lesson prepared, Reuben hit her on the knuckles."1

The Kempfs had two of their own children, Elsa and Paul. Elsa Kempf Whipple studied at the University of Michigan and became an elementary school teacher. Paul Kempf was instrumental in convincing the City of Ann Arbor to purchase the home in 1969. In 1983, it became the Kempf House Center for Local History, which was later shortened to Kempf House Museum.2,4

The home has four columnns on its front porch, under a triangular pediment and a low-pitched roof characteristic of Greek Revival architecture. The second-story windows have flower-patterned iron grilles that were popular for the era.2 The Kempfs owned the city's first grand piano, an 1877 Steinway, which the University of Michigan borrowed for performances at Hill Auditorium. The home's "music studio has been almost entirely re-created, complete with the famous grand piano (which has only eighty-five keys, three less than the modern ones), the red couch, the two mirrors that Pauline's voice students used to check their posture and their mouth formations, Reuben's desk, a music stand, and the Lyra flag. Even the prints of Germany on the walls were there during the Kempfs' occupancy. The sitting room, decorated to be contemporary with the studio, holds a horsehair couch from Reuben Kempfs parents' farm (in perfect condition because only the minister was allowed to sit on it) and an Ann Arbor Allmendinger organ."1 There is also a sewing machine that was owned by Elias Howe, the inventor of the machine.2

The museum offers guided tours by appointment. Programs include a lectures series as well as an annual Victorian Valentine Teas fundraiser in February and a German Family Christmas event in December.5 In 2003, archaeological digs took place in the backyard of the house, near the location of the home's privies and trash pits. Among the artifacts found were a key, buttons, clay pipe fragments, china doll parts, animal bones, and a medicine bottle.6


Sources
1. Shackman, Grace. "The Remarkable History of the Kempf House." The Ann Arbor Observer. Published May 1990. Accessed August 16, 2016. http://aaobserver.aadl.org/aaobserver/15598 2. Johnson, Jessica. "Something Old: The Kempf House, Center for Local History." The Michigan Daily Newspaper. Published November 19, 1998. Accessed August 16, 2016. https://news.google.com/newspapers?nid=2706&dat=19981119&id=CwVKAAAAIBAJ&sjid=Wx4NAAAAIBAJ&pg=4176,4613054&hl=en 3. "Mrs. Kempf Observes 90th Birthday Today." Ann Arbor News. Published December 20, 1950. Accessed August 16, 2016. http://oldnews.aadl.org/aa_news_19501220_p14-mrs_kempf_observes_90th_birthday_today 4. Dickson, James. "Ann Arbor's Kempf House Museum hopes to attract younger audience in new year." Ann Arbor News. Published November 27, 2009. Accessed August 16, 2016. http://www.annarbor.com/news/kempf-house-museum-hopes-to-attract-younger-audience-in-2010/ 5. "Events." The Kempf House Museum Official Website. Accessed August 16, 2016. http://www.kempfhousemuseum.org/?page_id=233 6. Bartlett, Laura. "Kempf House Dig: Privy to the Past." Ann Arbor Observer. Published September 2003. Accessed August 16, 2016. http://annarborobserver.com/articles/kempf_house_dig_full_article.html
Additional Information