Alhambra Hotel
Introduction
The Alhambra Hotel, opened as the Pioneer Hotel in 1894 and burned down in 1921. It was rebuilt in 1922. The Alhambra Hotel was listed on the National Register on July 31, 1991. There is a plaque near the office door indicating its historical status. It now serves as transitional housing.
Images
The hotel in the early 1900s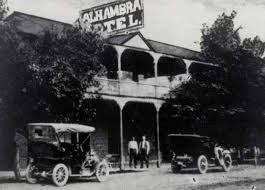 The hotel today-home to apartments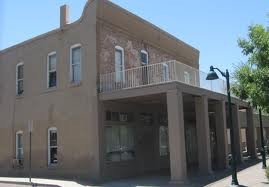 Alhambra Apartments, 2011. Photo by Jim Kirchner.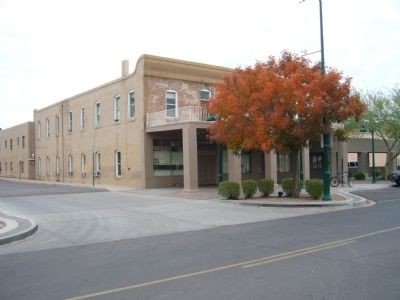 Front door of Alhambra with Historic Marker to the left of the door. 2011. Photo by Jim Kirchner.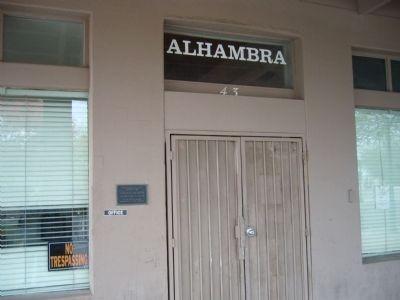 National Park Service Historic Marker, 2011. Photo by Jim Kirchner.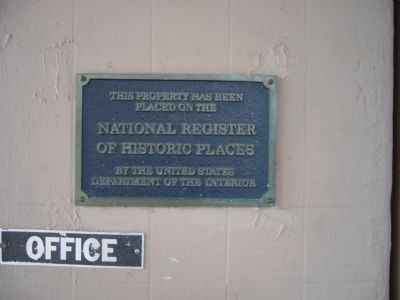 Backstory and Context
The current Alhambra Hotel (now Alhambra Apartments), is a 1922 commercial building designed in the Spanish Mission Revival Style, located in the original downtown area of Mesa. The building exhibits three important stages in its existence; the remnants of the original 1894 Alhambra that burned down in 1921, the reconstructed Alhambra of 1922, and a large addition of rooms on the rest of the property which were constructed in 1951. Transitional Living Communities purchased the property after efforts to renovate it were unsuccessful.
Sources
1. "Alhambra Hotel," The Historical Marker Database entry, accessed August 27, 2016. http://www.hmdb.org/marker.asp?marker=49879 2. Jim Walsh, "Many of Mesa's Historic Buildings Lost in Rush to Grow," newspaper article, azcentral.com, July 7, 2010; accessed August 27, 2016. http://archive.azcentral.com/community/mesa/articles/2010/07/07/20100707mesa-preserve-commercial-property.html
Additional Information