Quiet Dell
Introduction
Quiet Dell was the scene of West Virginia's only known serial killer in 1931. Herman Drenth who went by the aliases of Cornelius O. Pierson, A. R. Weaver, Joe Gildaw, and Harry Powers, lured his victims to their death using "lonely hearts" ads proposing that he was a well-to-do man who needed a companion- neither of which were true. He would later be caught, convicted and executed for his crimes at Moundsville State Penitentiary in 1932 after the murder of the Eicher family and Dorothy Pressler Lemke.
Images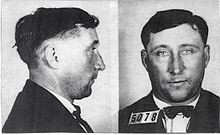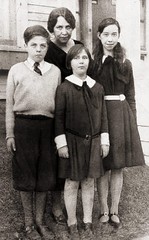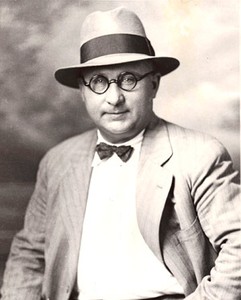 Community gathering around the "murder barn"
Backstory and Context
Harry Powers was an immigrant from the Netherlands, and moved to West Virginia from Iowa in 1926 at the age of 34. Powers married a woman named Luella Strother in 1927 after connecting through a "Lonely Hearts" ad. Luella was the owner of a farm in Quiet Dell and a grocery store in Clarksburg. Even though he was now married, Powers continued to put out Lonely Hearts ads because he realized he could obtain more money by marrying well-to-do women. It is unknown how many women and children he may have murdered throughout his life, but after his conviction for the Eichers, his DNA was found for other murder cases in Illinois. The Lonely Hearts ad from Detroit's American Friendship Society went as followed:
"Wealthy widower," the ad read, "worth $150,000. Has income from $400 to $2,000 a month." His profession was listed as "civil engineer."

"Own a beautiful 10-room brick home, completely furnished with everything that would make a good woman happy. My wife would have her own car and plenty of spending money. Would have nothing to do but enjoy herself."1
A widow and mother of three from Illinois, Asta Eicher responded to one of Powers' ads. Powers, under the alias Cornelius O. Pierson, went to Illinois and took Asta back to West Virginia with him in June of 1931 while the children were left under the care of Elizabeth Abernathy. Several days passed, and Abernathy received a letter from "Asta" saying that the children would be picked up by Pierson so that they could be reunited. When Powers arrived to pick up the children, he took them to the bank to withdrawal money from Asta's account, but was denied because the signature on the check had been forged. When neighbors asked where Asta and her children were, Powers told them that they were on vacation in Colorado. In the two months that Asta and her children were missing, Powers managed to con Dorothy Pressler Lemke from Northboro, Massachusetts into marrying him while stealing all of her money.
In August, Clarksburg officials received a report that a widow and her three children had been missing for three months, and that the widow had been communicating via letter to a Cornelius O. Pierson. A local detective traced the mailbox number back to the property of Harry Powers. Officials searched the property but found nothing, then went to the farm owned by Powers and searched the barn where bloodstained clothing and jewelry were discovered. No bodies were discovered in the barn; however, after a report from a local boy, the decomposing bodies of Asta, her children, and Dorothy were all discovered in a ditch outside of Powers' barn. The town gathered and many watched as the bodies were pulled out of the ditch. Powers was arrested and in his possesion were countless letters to women through the Lonely Hearts ad.
2
As the news of Powers broke out, mobs ensued. The mobs were so dangerous and determined to kill Powers that he had to be moved from the Clarksburg County Jail to the Moundsville Penitentiary to await trial. The county courthouse was in the process of being built when the trial began, so the trial was held at the Clarksburg Opera House. Powers was found guilty and sentenced to death by hanging. He was executed on
March 19, 1932 at Moundsville Penitentiary- it took him 11 minutes to pass.
3
The novel and later movie
Night of the Hunter
is based on the Quiet Dell story, and in 2013 WV native Jayne Anne Phillips published the book
Quiet Dell
based on the events.
Sources
1. Bovsun, Mara. "Lonely Hearts Murderer." April 5, 2009. Accessed August 28, 2016. http://www.nydailynews.com/news/crime/lonely-hearts-murderer-article-1.362857. 2. "Quiet Dell Murders." Accessed August 28, 2016. http://www.wvculture.org/goldenseal/fall07/crime.html. 3. "Harry Powers: Bluebeard of Quiet Dell." Accessed August 28, 2016. http://www.wvculture.org/history/crime/powers01.html.
Additional Information