Tinker Field
Introduction
Tinker Field was a popular Orlando stadium originally built in 1923. During the years of Tinker Fields existence it was used as a spring training location for multiple baseball teams. The last team to use the location for the purposes of spring training was the Orlando Rays in 1999. Not only has Tinker Field been a spring training ground but it has also served for many other historical and modern events. For example in 1964 Dr. Martin Luther King gave a speech in Tinker Field. In 2014 though the stadium has had its grandstands and surrounding buildings destroyed. The only thing left is the actual field which is still used for events in the city of Orlando such as the electric daisy carnival which features music, art, and rides. More recently the city of Orlando has proposed a Tinker Field History Plaza which will symbolize the importance of tinker field and the major events that have occurred there.
Images
Tinker Field next to Camping World Stadium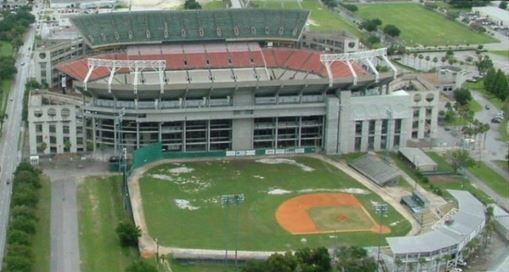 Tinker Field hosting the EDC in Orlando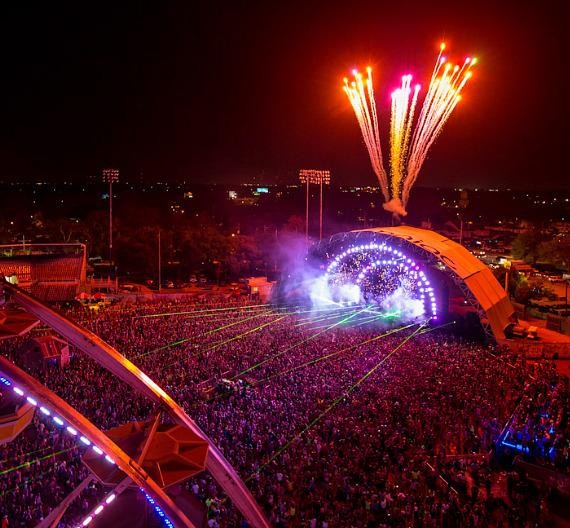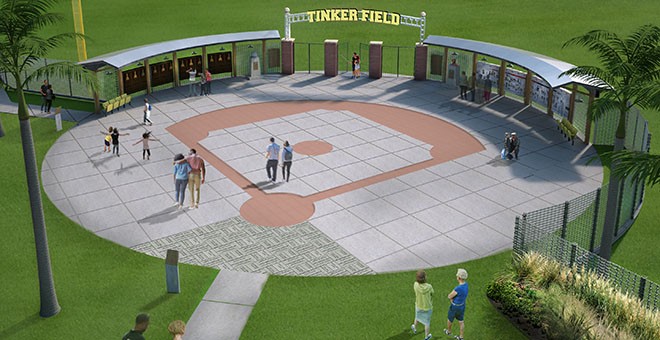 Backstory and Context
Originally built for spring training it was used for that purpose for 76 years (1923-1999). It also held major historical events. One example is a speech given by African-American civil rights leader Dr. Martin Luther King in 1964. Today Tinker field has also endured even though Camping World Stadium has been built around it causing it to be reduced in size to just a field.

Tinker Field's main use was baseball. Named after Joe Tinker, a baseball hall of famer, it was extremely important in providing a location for both major and minor league baseball teams to train. Teams that used Tinker Field to train include, The Cincinnati Reds, Brooklyn Dodgers, Washing Senators, and the minor league team of the Orlando Rays. Tinker Field also helped some of the greatest players train, some examples include Babe Ruth and the first African-American player to play in the major leagues Jackie Robinson. Baseball is sometimes called Americas past time which helps to illustrate just how important Tinker Field.

Not only that but Tinker Field has also hosted many none baseball related events. Some examples include a speech given by Dr. Martin Luther King, which of course is an important event in history. Today Tinker Field has endured and still hosts major events. One such event is the electric daisy festival (EDC). This event is an event that focuses on music, art, and rides.

Sources
Busdeker, Jon. "Tinker Field: Demolish It and Make Way for a Baseball Complex." Orlando Sentinel. March 4, 2015. http://www.orlandosentinel.com/features/jon-busdeker/os-tinker-field-orlando-baseball-update-post.ht...

Dyer, Buddy. "Celebrating Tinker Field's History." City of Orlando office of the Mayor. October 11, 2016.

Miller, Jonathon W. & Mattick, Barbara E. "Tinker Field." National Register of Historical Places. May 14, 2004. https://npgallery.nps.gov/GetAsset/f7c93111-0ffa-40ce-bc8a-4121999de691.

"Tinker Field | Ballpark History - Spring Training Online." Spring Training Online. Accessed October 3, 2016. http://www.springtrainingonline.com/features/tinker-field.htm.

Additional Information