Cook Landing Site
Introduction
It is at this general location—the exact spot is unknown—on January 20, 1778 where English explorer Captain James Cook and several crew members set foot on Hawaii, becoming the first Europeans to do so. The event set in motion the chain of events that would shape Hawaii into what it is today. Their landing on Hawaii during Cook's third voyage in the Pacific Ocean. Near this location stands a statue of James Cook. Given the significance of Cook's arrival, the site is a National Historical Landmark.
Images
Captain James Cook statue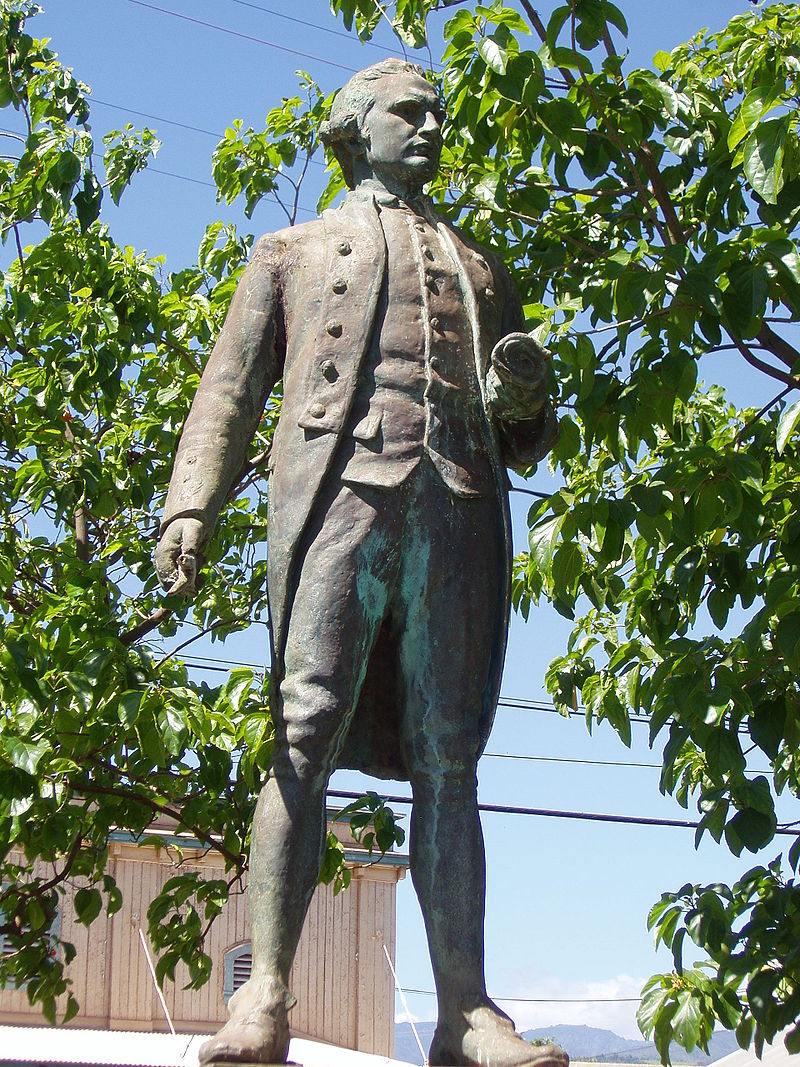 Backstory and Context
Cook's "discovery" of Hawaii began the modern era on the islands; life would be forever shaped by external forces from now on, including venereal diseases which had a devastating impact on native Hawaiians. However, trade relations were established and the newcomers and Hawaiians got along well. Cook's arrival is also significant in that he was the first European to record observations about Hawaiian culture; his crew members also made drawings depicting what they saw. They spent a couple weeks in Hawaii before returning to America. Cook died before he was able to return.
Sources
"Cook Landing Site." Wikipedia. Accessed September 5, 2016. https://en.wikipedia.org/wiki/Cook_Landing_Site. Hussey, John. "Waimea Beach (Cook Landing Site)." National Park Service, National Register of Historic Places. December 29, 1962. http://focus.nps.gov/GetAsset?assetID=6a44dca7-30e5-4e2e-9007-cb337d129d7e.
Additional Information