Old Los Novedades Restaurant
Introduction
Tampa's Oldest Restaurant, this marker sits on Los Novedades final location of it's almost century long career. This historic Cuban restaurant was an institution for Tampa's Cuban Community and prime stop for tourists, celebrities and politicians as it brought to American tastebuds Cuban cuisine. The restaurant even served Teddy Roosevelt's Rough Riders before they shipped to Cuba for Spanish-American War, seen as liberators for the Cuban exiles of Florida. This restaurant that was established in 1890 as a corner cafe, was torn down in the 1980s and currently the spot is vacant.
Images
Los Novedades before being turned down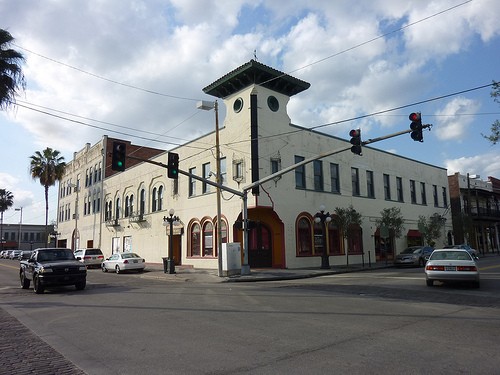 View of 7th Ave. An X marks where the restaurant once stood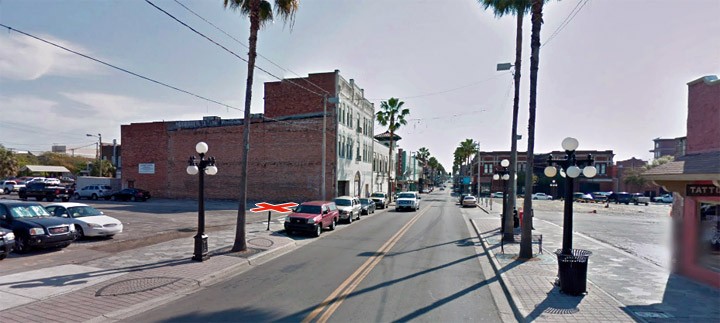 Another view of the restaurant before being demolished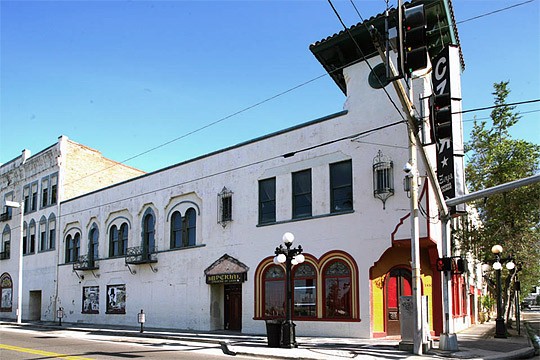 Los Novedades when it was the Steak and Brew in 1973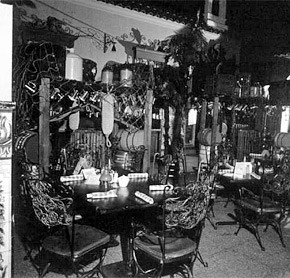 Los Novedades in the 1960s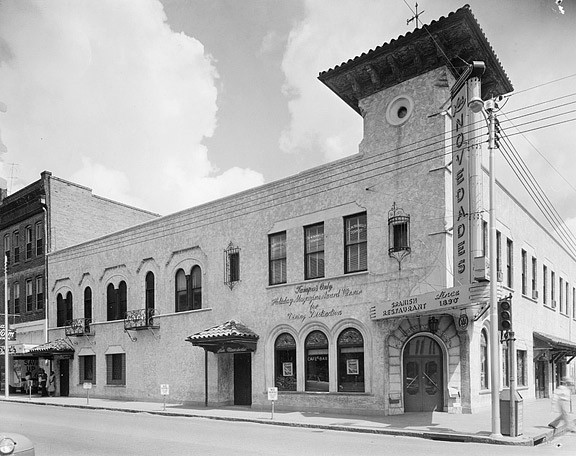 Novedades coffee spot in 1954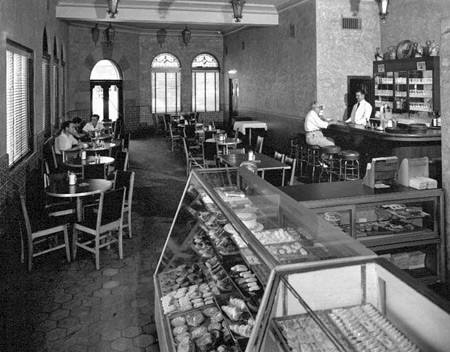 Novedades dining room in 1953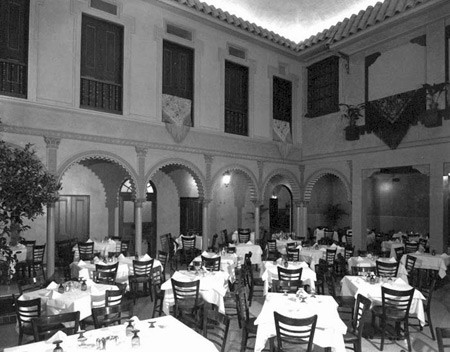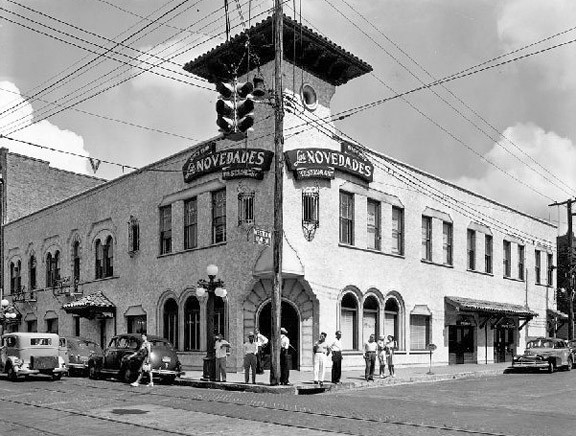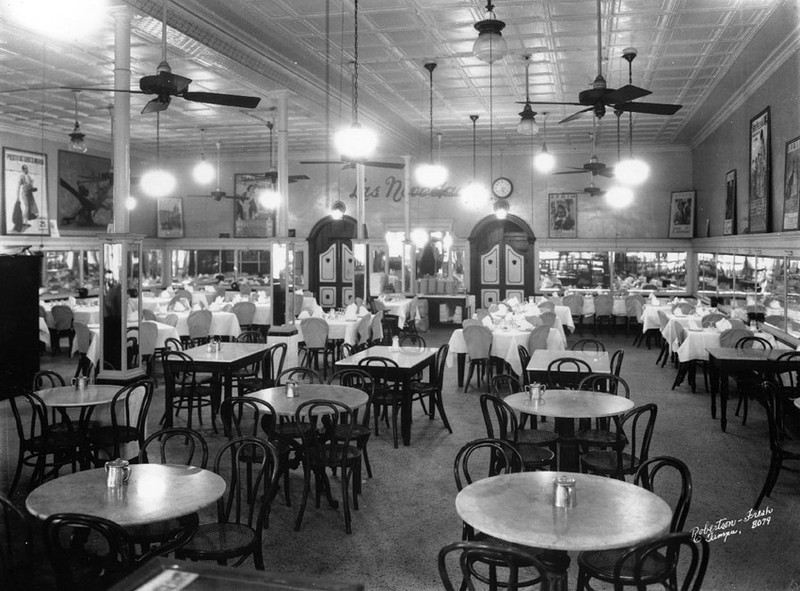 7the Ave. Noveades on left with new sign. 1937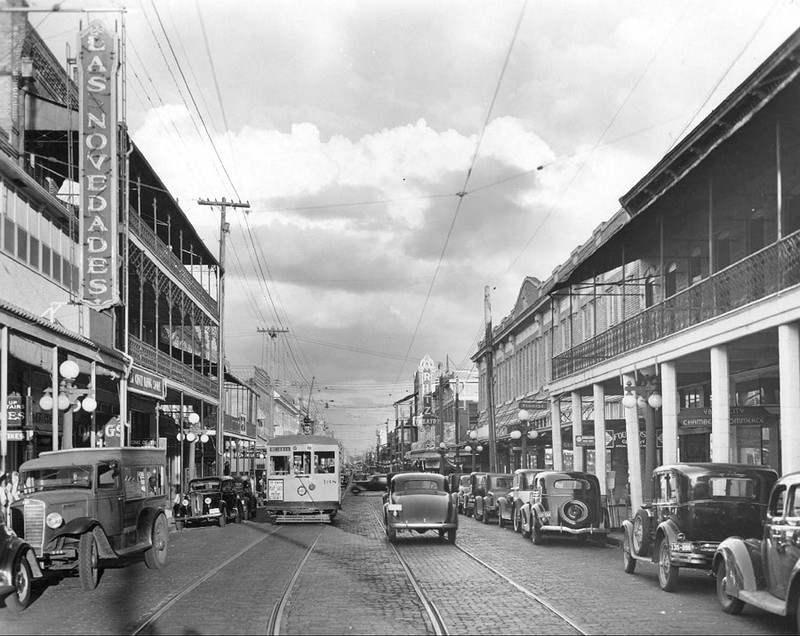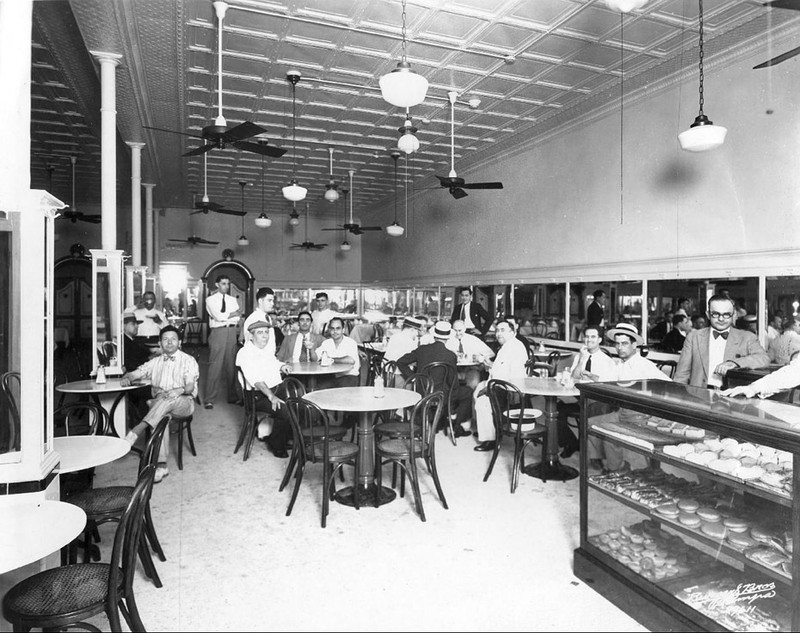 7the Ave. Novedades on right in 1926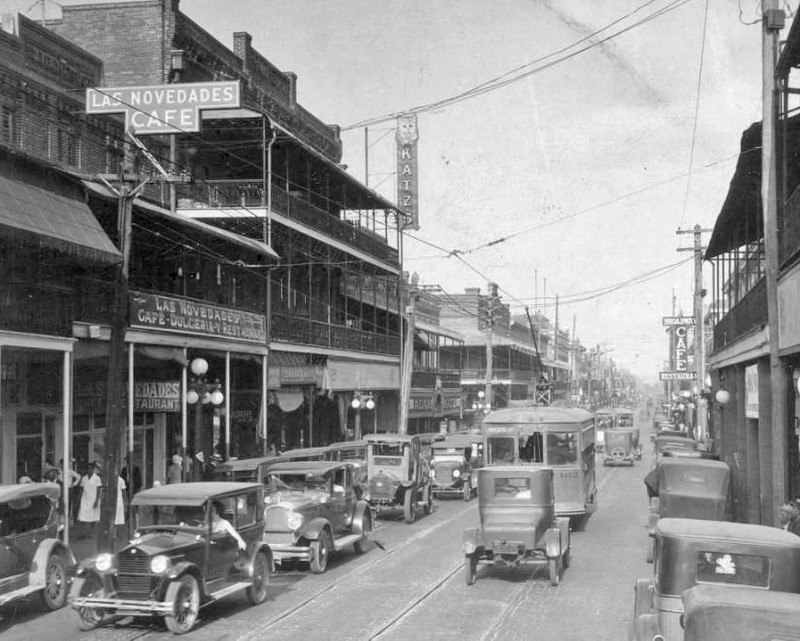 7th Ave. in 1899. Novedades is marked (fourth from right)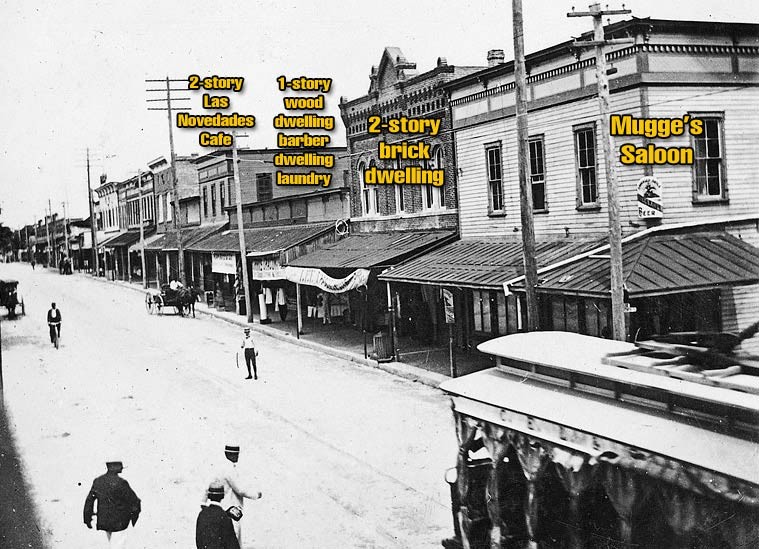 Rough Riders in Ybor City, 1898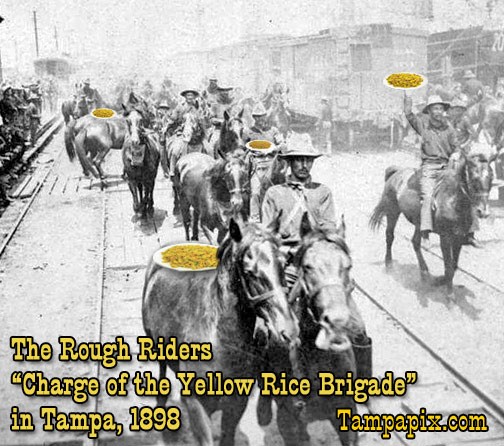 1892 Map of 7th Ave. Novedades marked in red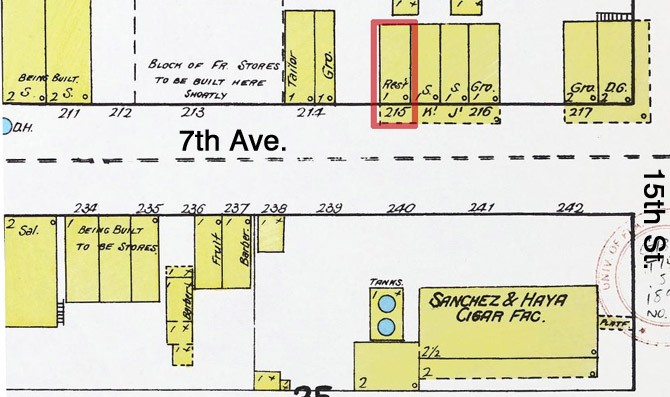 Marker where Novedades once stoods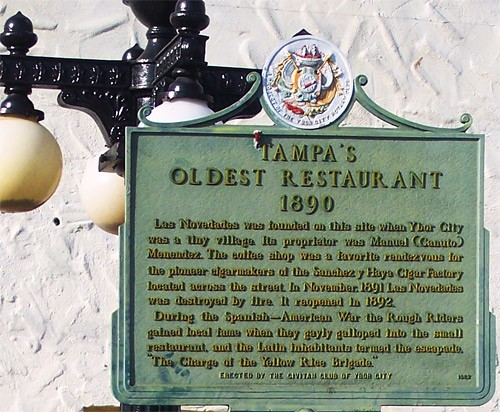 First staff of Los Novedades in 1895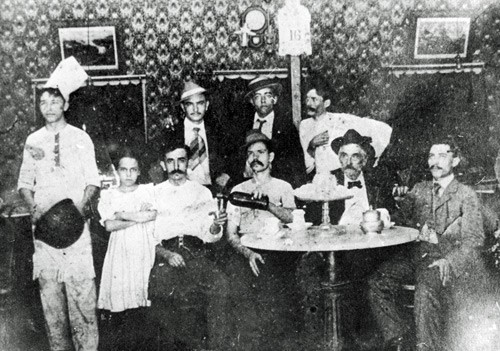 Backstory and Context
Established in 1890 by Manuel "Canuto" Menendez, Los Novedades was established as the Ybor City's first Spanish restaurant when Ybor was then a tiny village. The small restaurant quickly became a favorite locale for Cuban workers of the nearby Sanchez y Haya Cigar Factory. However the building was destroyed by a fire the next year, but was quickly rebuilt. In 1898 after the Spanish-American War began, the residents of Ybor City were astonished and entertained by the Rough Riders as they trotted through the main streets of Ybor. Menedez treated the liberators of his home nation with meals and drinks. The residents called the scene of the Rough Riders "The Charge of the Yellow Rice Brigade" owing to their colorful names, personalities, uniforms and free meals of yellow-colored rice the Riders were treated with.

In about 1920, ownership changed hands to Manuel Iraoloa. During the 1930s and 1940s, Los Novedades was raided by Prohibition Agents for violating Prohibition Laws of the time, but remained open. Around this time, another Latin-influenced restaurant, mainly of Cuban origins, opened: La Columbia, was constructed and soon rivaled Los Novedades as the area's prime restaurant of Cuban goods. While Novedades survived Prohibition well enough, La Columbia barely survived. Los Novedades, despite this, began to struggle as the 1940s came about and was purchased by a Manuel Garcia. After this, the restaurant was moved the corner of 7th Ave. and 15th street in 1946, when previous it was on the 1400 block of 7th Ave. The new building to house Los Novedades would remain standing for about another 30-40 years. During this time other Los Novedades would be established in Tampico and St. Petersburg.

In 1953, internal strife arose as workers and owners argued over split shifts, causing workers to walk out. Luckily the matter was soon resolved. During the 1960s Ybor City demolished much the Latin Quarter to renovate and modernize, with Novedades and Columbia only somewhat affected. In 1970, Los Novedades was purchased by their competitor, La Columbia. In 1972, Novedades was then sold to a New York based company, turning Novedades to the Steak and Brew. Again in 1975 was the home of Novedades sold, this time becoming the club, El Goya. The club foreclosed in 1984 and the building saw life again a few years later as an entertainment mall, also called El Goya. The building changed hand a few more times until in 1990 it was finally abandoned and then torn down a few years ago. A marker sits where the famous restaurant once stood proudly.

In 2015 plans were in the works to erect a grand hotel in Novedades location.

Additional Information