Winter Park Public Library
Introduction
Now called The Winter Park Library, this historic place took its start as the Winter Park Circulating Library Association. It began with nine women who met on December 9, 1885 to discuss the idea of starting a library. These women were: Mrs. Elizabeth Hooker, Miss Evaline Lamson, Mrs. W.O. Cady, Miss Mary McClure, Miss Alice Guild, Mrs. C.J. Ladd, Mrs. Clark, Mrs. Cook, and Miss Mary Brown. With its welcoming atmosphere, people of all ages find themselves able to enjoy books, find a quiet place to read or study, and even attend social events in a warm and safe environment. The current—and second—building was constructed in 1976.
Images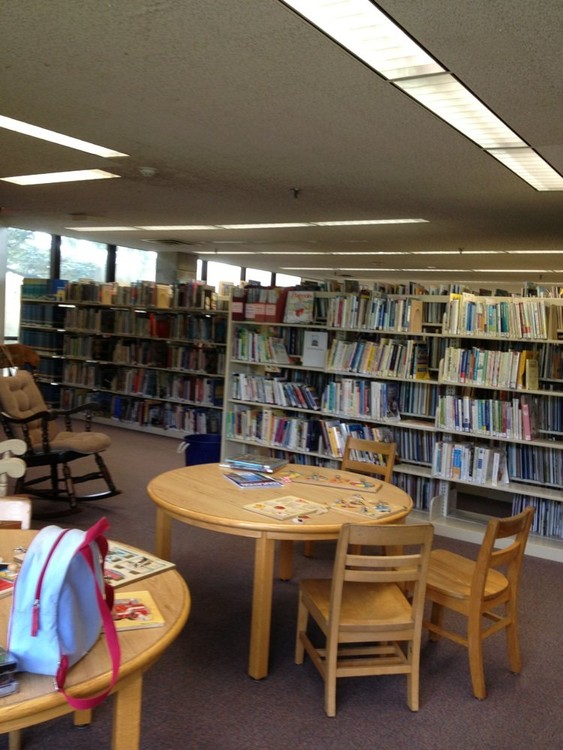 The Winter Park Public Library was founded in 1885 and moved into the current building in 1976.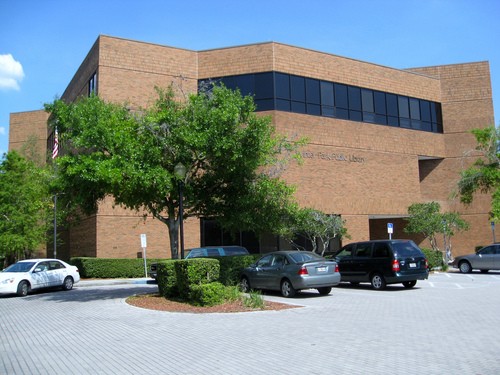 Backstory and Context
The women met on the porch of Miss Evaline Lamson's house at 503 Interlachen and started the library right from there (on the p. A year later, they opened the library in a building owned by the Winter Park Cooperation in 1902. The library moved into to a new building that later expanded in the 1930s after the city was persuaded to provide free electricity. It was at this point that the library eventually grew from being a somewhat private club to a true public library. Finally, making one last move in 1976, the library moved to its current and permanent home site on the New England Avenue. After twenty years in 1995, they remodeled the first two floors then installed a third to add more room. After another twenty years in 2014, the library was becoming more popular needed another expansion.
Also in 2014, The City Commission decided to form a nine member "Library Task Force", which came together in June of 2014. They're task was to make recommendations regarding information such as the need, location, costs, and funding strategies for a new or remodeled library facility.
The library is very significant because it provides a place of community where people can go to read, interact, and learn. During its start as a public library, it didn't have a very large collection yet, though some of the titles they did have were classics such as The Scarlet Letter and Jane Eyre, while also providing religious works such as Grace and Truth and The Blood of Jesus. At the time the library only operated from January to May memberships were $1 per year, and the members could take out only one book at a time, either Wednesday or Saturday, and were only able to keep it for two weeks. Non-members that wanted to check out a book needed to pay a deposit of $1 plus 10 cents per week.
Far from its beginnings on Miss Evaline Lamson's porch, the library has undergone many vital changes. The expansion projects and movement of location provide a record of the growth in popularity. The community values this historic site for the necessity of such a haven for reading, interactivity and learning – which culminated in the creation of a unique strike force. The Winter Park library has proved to be a warm environment welcoming many people long before the present time building, starting from that very humble start on a reader's porch.

Sources
"About the Library." Winter Park Library. Accessed September 8, 2016. http://www.wppl.org/about.

Mooney, Anne. "Do We Need a New Library?" Winter Park Voice. http://winterparkvoice.com/do-we-need-a-new-library.
Additional Information