Kauai Museum
Introduction
This unique lava rock and concrete building, originally called the Albert Spencer Wilcox Building, was constructed in 1924 as the first library on Kauai. It was designed by Philadelphia-born Hart Wood who designed many other structures in Hawaii. It now serves as additional space for the Kauai Museum, which opened in 1960 in the adjacent building. The museum features artifacts, photographs, artwork and other items depicting Hawaiian history and native and indigenous cultures.
Images
Kauai Museum, formerly the Wilcox Library.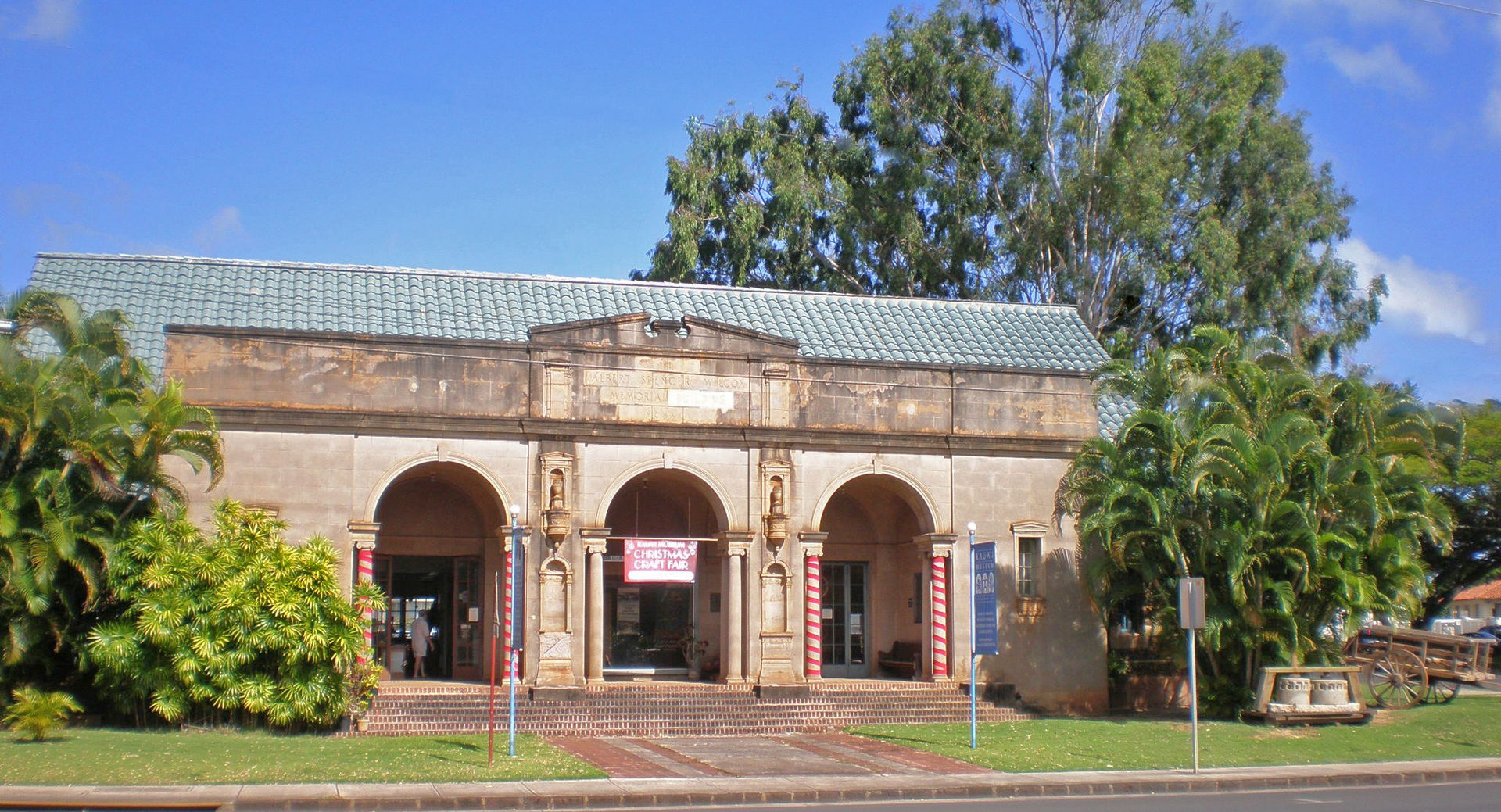 Backstory and Context
The first "library" probably began in 1900 when
Reverend John Mortimer Lydgate started it in his church. This continued until the Wilcox Library opened in 1924. The library operated until 1969 (a new one was built) and converted to museum space.
Sources
"About Us."Kauai Museum. Accessed September 9, 2016. http://www.kauaimuseum.org/about-us. "Albert Spencer Wilcox Building." Wikipedia. Accessed September 9, 2016. https://en.wikipedia.org/wiki/Albert_Spencer_Wilcox_Building. Napoka, Nathan. "Kaua'i Museum." National Park Service, National Register of Historic Places. May 31, 1979. http://focus.nps.gov/GetAsset?assetID=d0ce487e-f348-4329-92c2-ff6fede37819.
Additional Information