Ernest Gruening Cabin
Introduction
Alaska achieved statehood in January 1959 thanks in large part to the tireless efforts of Ernest Gruening (1887-1794), who served as Territorial Governor from 1939-1953. This cabin was his primary residence from 1954 to 1958, after which he was elected one of the states two first Senators in 1959. It is the only building besides the Governor's Mansion associated with him and is now part of Ernest Gruening State Historical Park; it can be reached on Glacier Highway heading northwest from Juneau. It was added to the National Register of Historic Places in 1992.
Images
The Ernest Gruening Cabin Credit: Gillfoto, Wikimedia Commons. https://commons.wikimedia.org/wiki/File:Ernest_Gruening_Cabin_84.JPG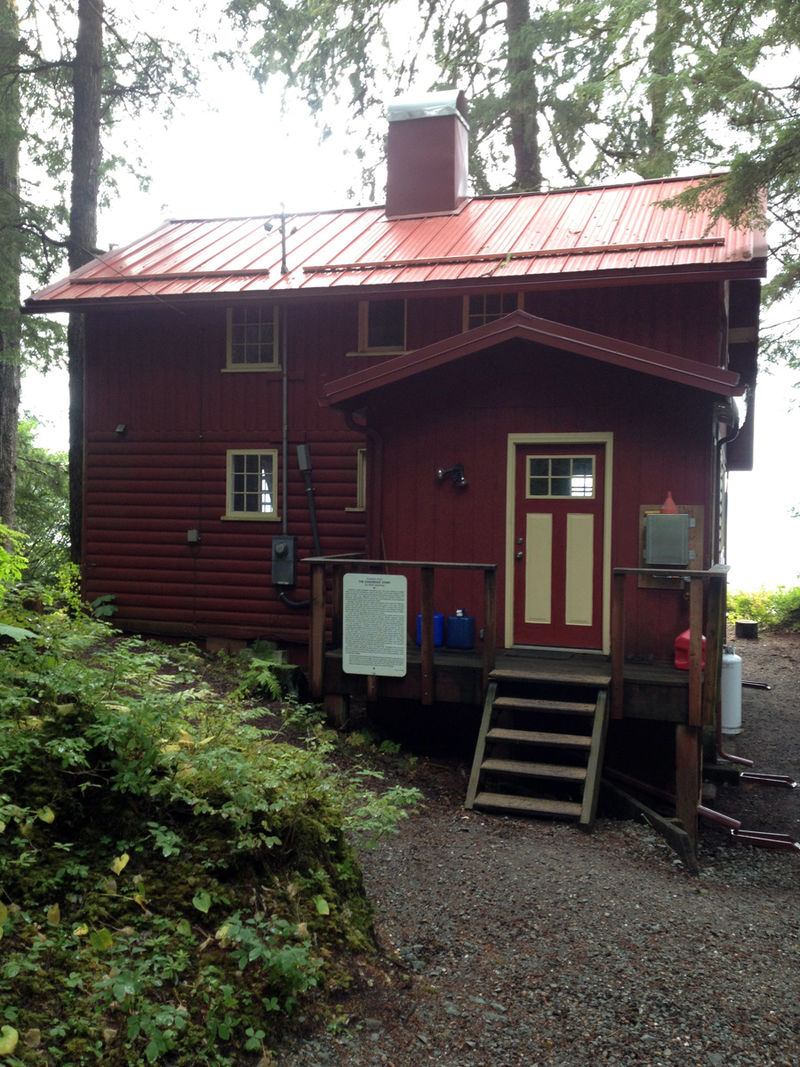 Backstory and Context
Gruening earned a medical degree but never practice; he was more interested in journalism. He wrote for The New York Tribune and The Nation. In 1936, he traveled to Alaska and was dismayed by the lack of good infrastructure, poor health care, and the poor state of Native Alaskans, among other problems. He wrote about these issues which led to his appointment as director of Territorial and Island Possessions in the Department of the Interior. His work there advocating for the betterment of Alaska (as well as promoting statehood) attracted the attention of then President Franklin D. Roosevelt, who then appointed Gruening territorial governor in 1934. During these years, including his time as governor, Gruening wrote profusely promoting Alaska, including a book titled The State of Alaska which chronicled the state's history.
Sources
Elliott, Sylvia. "Ernest Gruening Cabin." National Park Service, National Register of Historic Places. June 8, 1992. http://focus.nps.gov/GetAsset?assetID=bb81951c-8684-4f13-a32e-1ee014672a2c.
Additional Information