Heard Building
Introduction
Those who have seen Alfred Hitchcock's famous movie, Psycho, may recognize this building from the opening scene. The Heard Building was constructed in 1920 by landowner and real estate developer, John Heard, who also owned the Arizona Republican (now Arizona Republic) newspaper from 1912-1929. The building was the first multi-story structure in the city (and the first high rise) was also unique in that it was constructed entirely out of poured concrete. This was in response to a fire that destroyed a hotel in 1910. The building was also home to the Snell & Wilmer LLP law firm, Greater Arizona Savings and Loan, and the Arizona Gazette. Today, the Heard Building is used for office space for startups and tech companies. It was listed on the National Register of Historic Places in 1985.
Images
The Heard Building was built in 1920 by John Heard. It was the first high-rise building in the city.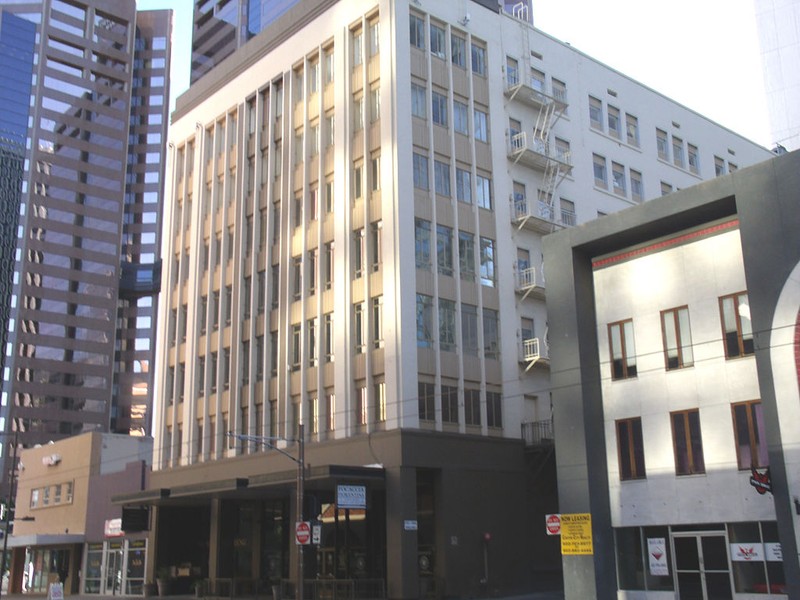 D.B. Heard in 1919 on street corner during construction.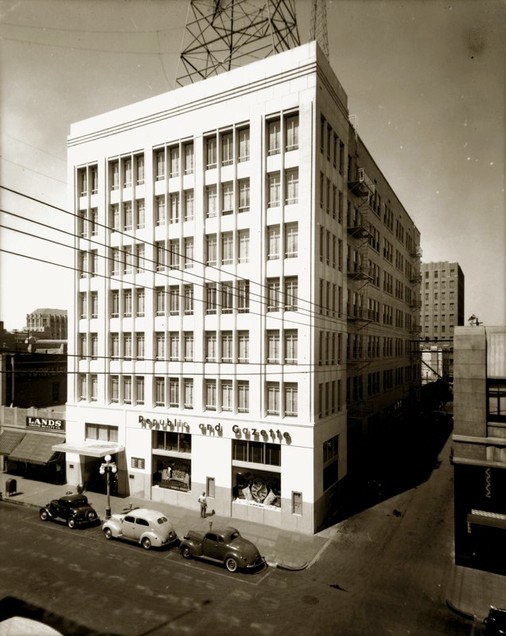 The Heard Building making its debut in the first few seconds of the 1960 Hitchcock thriller, Pyscho.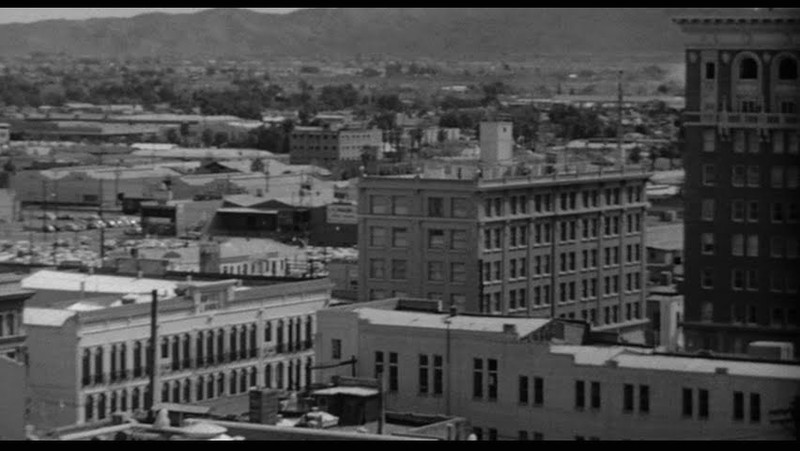 Backstory and Context
For many years the building was used as office and document storage space. In 2015, however, this model for the building began to change to meet the demands of tech companies and startups, who wanted wide open and customizable office spaces. Renovations were completed in 2016.
Sources
Atwood, April. "Historic Heard Building Enters A New Era." Downtown Phoenix Journal. January 20, 2016. http://downtownphoenixjournal.com/2016/01/20/heard-building.

Editor. "Modernization of Heard Building Epitomized Downtown Phoenix." Real Estate Daily News. October 23, 2015. https://realestatedaily-news.com/modernizaton-of-heard-building-epitomized-downtown-phoenix.

"Heard Building." Arizona State Historic Property Inventory. September 4, 1985. https://npgallery.nps.gov/GetAsset/e73acc79-1264-4824-97e0-f63fcf4ea7ed.

Sunnucks, Mike. "Historic Heard Building sold in downtown Phoenix." Phoenix Business Journal. December 20, 2016. https://www.bizjournals.com/phoenix/news/2016/12/20/historic-heard-building-sold-in-downtown-phoenix...

Additional Information