Old Fort McRee
Introduction
Fort McRee was constructed in 1839 to both protect Pensacola's natural harbor and bolster American coastal defenses following the War of 1812. McRee saw the most activity within its confines during the Civil War. Abandoned by Union forces when war broke out, Confederate forces took control and upgraded its defenses. From 1861-mid 1862, McRee and nearby Union held Fort Pickens (Santa Rosa Island) exchanged gunfire often. When the Confederacy abandoned Pensacola, so too was McRee abandoned and set ablaze. Reconstructed in time for the Spanish-American War and WW1, McRee was last used during WW2. Since then, hurricanes, storms and the elements creeping up on Perdido Key have washed away most of McRee's ruins. Part of the Gulf Keys National Park, this part of the key is largely remote with no facilities, so few visitors visit the remains of McRee.
Images
Confederate soldiers manning Battery North of McRee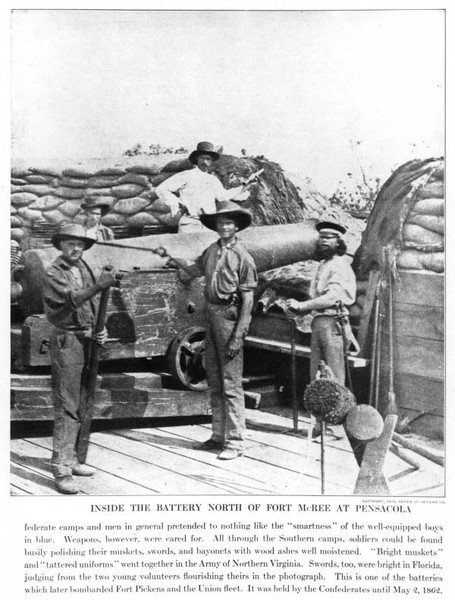 McRee's Water Battery during the Civil War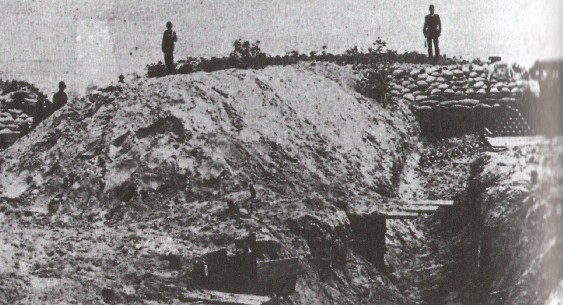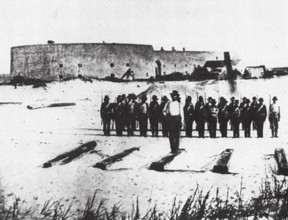 Battery 233 gun emplacement #1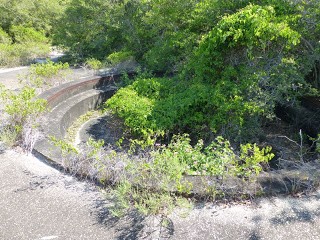 Battery 233 gun emplacement #2 entrance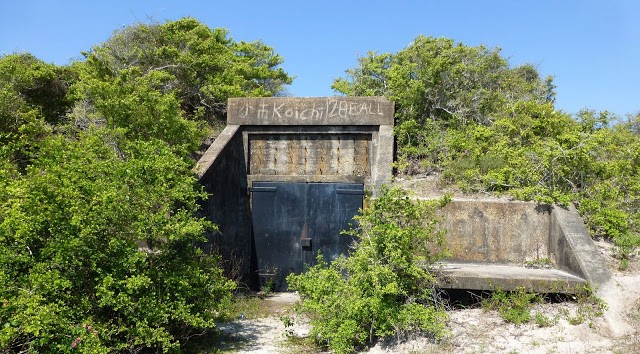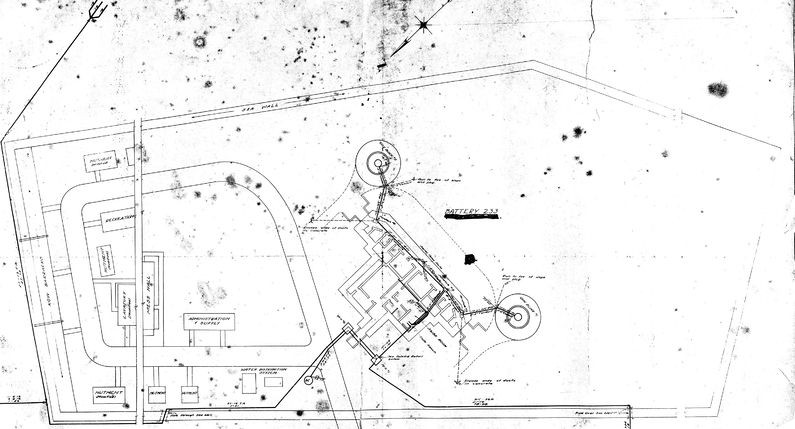 Remains of Fort McRee as seen from Battery 233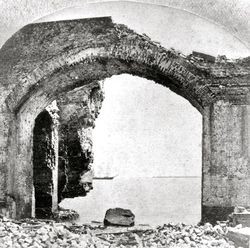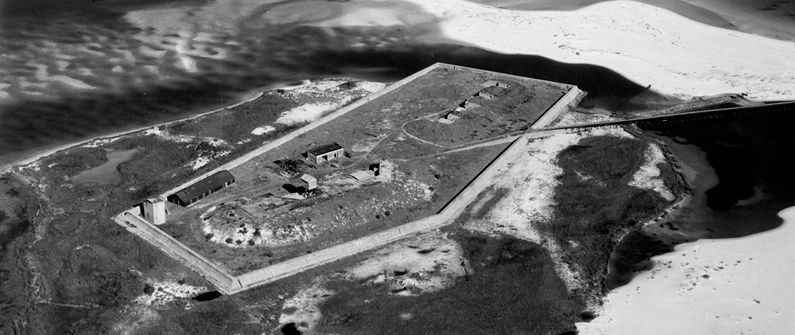 Another look at the remains of McRee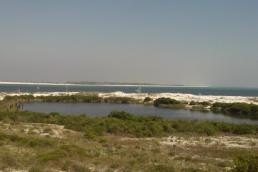 Confederate forces inside McRee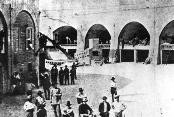 Backstory and Context
Constructed between 1834-1839, McRee was one of three fortifications designed to protect Pensacola and its natural harbor following the War of 1812. Due to its location on the narrow, eastern portion of Perdido Key, McRee was constructed in an unusual manner to accommodate its location and topography. The fort was named after Army Engineer Colonel William McRee. It was not until 1845 that McRee's 122 guns would finally be mounted. From 1842-1845 the
men of I Company, 3rd Artillery were the first soldiers stationed in McRee. By 1845, this unit and those that joined within those three years were transferred to Louisiana and smaller units took over McRee. During and after the Mexican War, a barracks was constructed.

By the time the Civil War broke out, 50 men were assigned to man Pensacola's three fortifications. With war on the horizon, Union officer,
First Lieutenant Adam J. Slemmer (the senior Army officer present), decided to consolidate all his forces into one defensible position. In early January, he ordered both forts McRee and Baranncas (on the mainland) and all his men to gather in Fort Pickens, located on Santa Rosa Island. Units from the Florida and Alabama militias took control of McRee. By the end of 1861, McRee had over 7,000 Confederate men who opposed Fort Pickens' 2,000 men. Often both forts exchanged fire with no real effect. On October 9, 1861, CSA General Braxton Bragg, in charge of Pensacola, ordered an attack on Pickens, which was unsuccessful. In response, Union commander of Pickens, Colonel Harvey Brown planned an attack on McRee. On November 22, the guns of Pickens and two naval ships, the USS Niagara and Richmond fired on McRee for over a day. Although the Richmond was heavily damaged, McRee suffered greater damage. The next day, Niagara and Pickens fired on McRee again, but McRee did not return fire due to the damage suffered and some guns destroyed. It was feared the McRee may have to be abandoned. No other significant action occurred from November 23 to May 1862, the latter date being when the Confederacy was forced to abandon Pensacola and set McRee on fire.

From war's end to 1898, McRee was not repaired. In fact, erosion washed out some of its structure while over 50,000 of its bricks were removed to repair Fort Barrancas. A local businessman even offered to but what was left for $500, but the War Department refused, deeming the value of what was left of McRee to be much more than the proposed price. In 1898, the War Department decided McRee was indeed still vital to coastal defenses, so McRee was repaired with a new battery, Battery Slemmer (same Slemmer that abandoned McRee in 1861) and in 1899 added a battery of modern rapid fire guns, which was called Battery Center, named after after Lieutenant J. P. Center, an officer killed at the Battle of Lake Okeechobee (1837 battle of the Second Seminole War). In 1906 however, a hurricane destroyed most of the new batteries and McRee was left in the care of a caretaker and security team. When American entered WW1 in 1917, the remaining guns of Battery Slemmer were sent to Europe, with Battery Center's guns removed in 1920.
With the outbreak of WW2 came about, the need for McRee returned. A battery of two 6-inch shield guns with a range of 15 miles was planned for the site. Foundations were poured and the gun carriages received. However, the war ended before the guns were put in place and the site, known as Battery 233, was abandoned. In 1947 both McRee and Barrancas were decommissioned, with Pickens soon after. The U.S. Navy held onto these forts until 1971 when they transferred control over to the National Park Service, who made these forts part of the Gulf Islands National Park. Of the three Pickens and Barrancas were preserved and are well maintained today. Due to limit means of transportation to McRee, the fort was left to the elements, with little remaining today.
Because the land on which Fort McRee once stood now belongs to the National Park Service, it is open to anyone visiting Gulf Islands National Seashore. However, the area is remote and no visitor facilities of any kind exist, but people can still head over to the remains. Battery 233 is one of the larger set of remains visitors tend to see.

The actual location of Fort McRee is open to some speculation. Foster's Bank has seen much change over the past 170-plus years, shrinking and growing from the effects of weather and the sea. Warfare, fires, weather and recycling all but reduced the fort to its foundations. Combined, these conditions have left very little physical evidence of the structures.
Adding to the confusion are two differing sets of coordinates listed for the site by the US Coast Guard in an 1882 survey. One set of coordinates places the fort at latitude 30 degrees 30 minutes 19 seconds, longitude 87 degrees 48 minutes 18 seconds in which case the fort lies just on shore of the present day remains of Foster's Bank. The other set of coordinates places the fort at latitude 30 degrees 29.4 minutes 19 second, longitude 87 degrees 46.8 minutes 18 seconds which puts the fort under water just off the beach.
Sources
Coleman, James C. (1988). Fort McRee, The Castle Built on Sand. Pensacola Historical Society.
Additional Information