Pensacola Hospital
Introduction
Also known as the Old Sacred Heart Hospital, this 1915 hospital is Florida's first, and oldest, Catholic hospital. This building was used for 50 years before the hospital moved to 9th Ave. This hospital was also known for adding a third wing so that local Creoles and African Americans could also receive treatment. Since 1965 the building was used a school and currently is being used for offices as it gets renovated to its original state.
Images
Sisters of the Daughters of Charity sit outside the hospital, circa 1920s.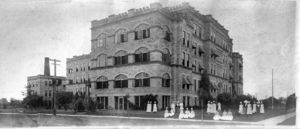 Pensacola Hospital as it looks today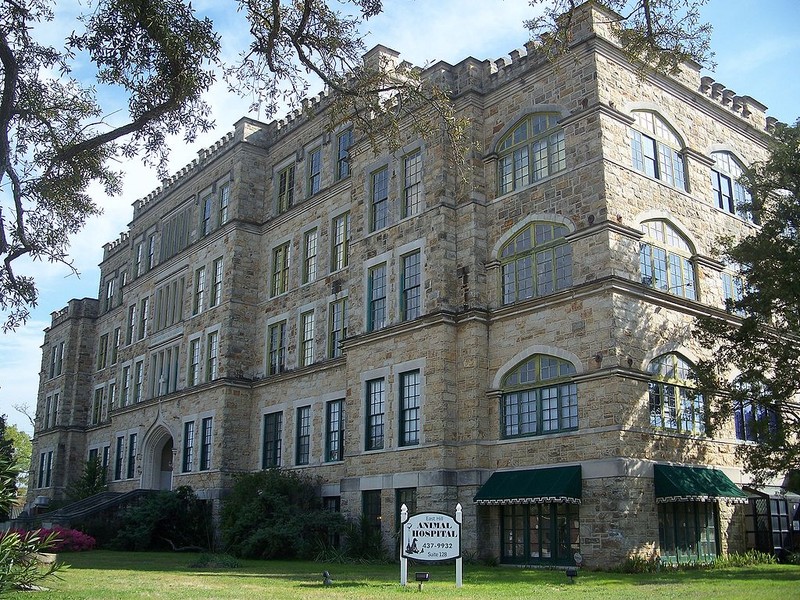 Hospital under construction in either 1914 or 1915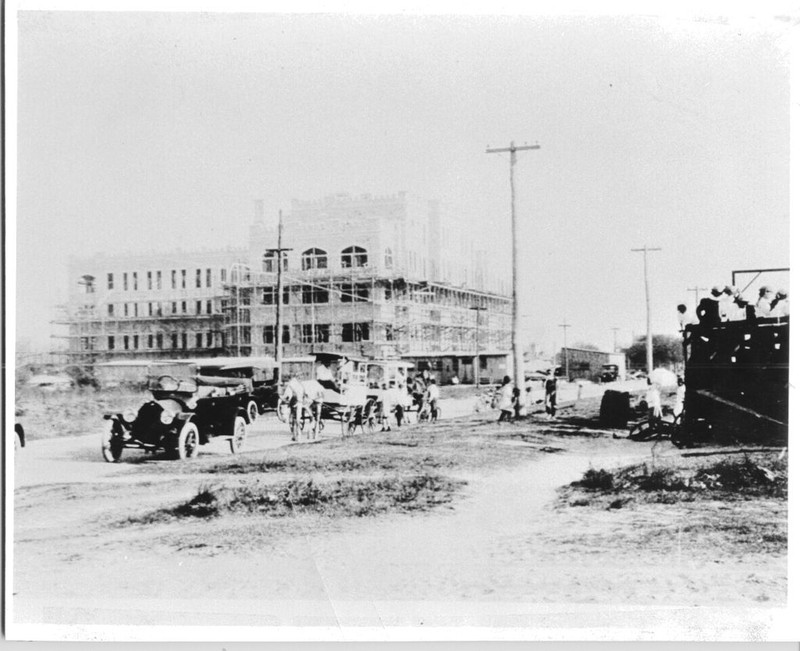 Sisters of the Daughters of Charity in 1940s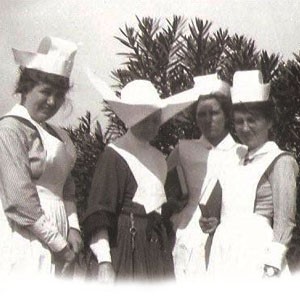 17th or 19th century painting of the Daughters of Charity in action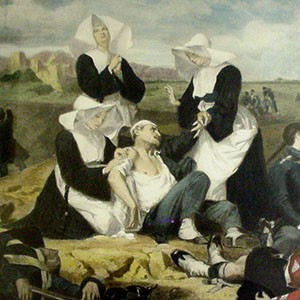 Sisters on top of an empty lot on 9th Ave. in 1959 as they look for the hospital's new location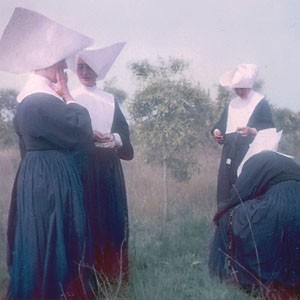 Entranceway of hospital, circa late 1910s.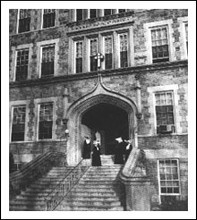 Hospital in 1915 with working being done inside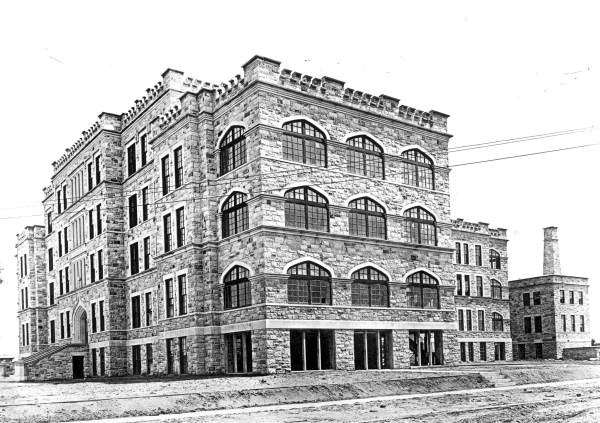 Backstory and Context
The organization of the hospital began with the efforts of the local chapter of the Daughters of Charity, a religious order formed in 1633 in France, whose purpose is care for the sick and needy. After obtaining $400,000 as an investment for the purpose of opening a permanent hospital in Pensacola, the Daughters of Charity were able to secure the services of Austrian-born architect, A.O. Van Herbulis. Herbulis used a combination of Tudor and English Goth architecture for the hospital. Opening in 1915, residents in and around Pensacola now had a hospital to receive care. Before they had to travel to New Orleans for serious cases. It was simply known as the Pensacola Hospital.

For 50 years, this building allowed patients to receive numerous types of treatments, including: surgical, therapeutic, bacterial and radiological. A third wing was added to provide care for area Creoles and African Americans. In 1948, Mother Margaret O'Keefe had the hospital renamed the Sacred Heart Hospital of Pensacola. In 1965 the hospital moved to a new building on 9th Ave and continues to serve the city. Left abandoned for 4 years, the city turned the building into a private school for Liberal Arts, which ran until 1978, being forced to close because of the lack of maintenance care.

1980, East Tower Group Inc. purchased the building and soon began to renovate and modernize the building. Today the building holds several restaurants, a local theater company, and many private offices. Visitors can tour the public spaces from 8 a.m. to 5 a.m., Monday through Friday.


Sources
"National Register of Historical Places - Florida (FL), Escambia County". National Register of Historic Places. National Park Service. "Pensacola Hospital". Florida Heritage Tourism Interactive Catalog. Florida's Office of Cultural and Historical Programs.
Additional Information