Wheeling Artisan Center and Wheeling Heritage
Introduction
Located in a historic building constructed by Henry Kilborne Wise shortly after the Civil War, the Wheeling Artisan Center features locally-made products and food from area farmers and artisans. The renovated building offers exhibition space and a three-story atrium. The Artisan Center is a project of Wheeling Heritage, an organization that supports historic preservation, education, and economic development through community involvement.
Images
Wheeling National Heritage Area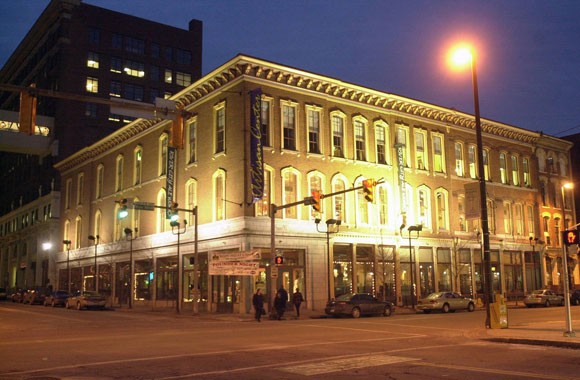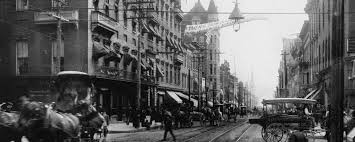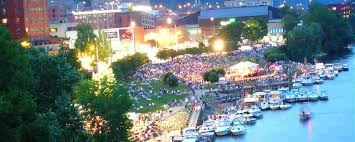 Inside the Artisan Center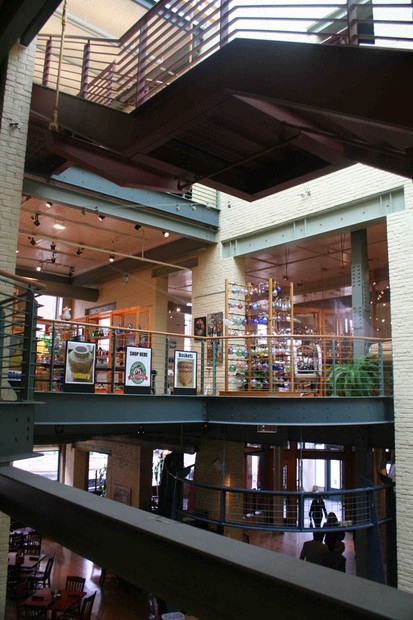 Backstory and Context
Wheeling was founded in 1769 by Colonel Ebenezer Zane, and the town flourished around the establishment of Fort Henry. Captain Crawford and a company of men from Fort Dunmore, Virginia, built Fort Henry in 1774. Trade along the Ohio River flourished in the early 1800s, making Wheeling a popular frontier town. National Road, the nation's first roadway, was created by an act of Congress and reached Wheeling in 1818 from Cumberland, Maryland. The town of Wheeling remained loyal to the Union during the Civil War and is home to West Virginia Independence Hall, where the state of West Virginia was born in 1863. Due to its important role in statehood, Wheeling became the first capital of West Virginia from 1863 to 1870 when it was moved to Charleston. However the capital was moved back to Wheeling in 1875, but once again moved back to Charleston in 1885. Iron and steel mills thrived along the banks of the Ohio River surrounding Wheeling. Through the industrial economy and large working population, Wheeling became the richest city per capita in America at the end of the 19th century; This shows through Wheeling's unique architecture that still stands today. The preservation of the living history of Wheeling is what the Wheeling National Heritage area is trying to promote and protect.2
The Wheeling National Heritage Area works with local city officials to help citizens understand the importance of learning and preserving Wheeling's history. Not only do they promote local history, but they also help people understand the importance of Wheeling's impact and role in transportation, commerce, and conflict on a national scale. Some of WHNAC's projects include the Artisan Center, Heritage Port, Intermodal Transportation Center, and Wheeling Stamping. They encourage citizens to participate in activities in these locations and learn about their significance in the development, and now the stabilization of Wheeling's economy.
A National Heritage Area is a place designated by Congress where there are natural, cultural, and historic resources available to combine and form a nationally important landscape. National Heritage Areas tell nationally significant stories and commemorate our nation's history through the area's available resources. NHA's are responsible for working with local establishments and entities to make local communities understand their heritage and want to participate in preserving and honoring its history. NHA's are ultimately a grassroots, community-driven approach to heritage conservation and economic development that also promote heritage tourism.
Sources
1. "Wheeling National Heritage Area." Accessed September 18, 2016. http://wheelingheritage.org/what-we-do/. 2. "The City of Wheeling, West Virginia." 2016. Accessed September 18, 2016. http://www.wheelingwv.gov/aboutwheeling.php?id=158. 3. "Wheeling National Heritage Area." Accessed September 19, 2016. http://wheelingheritage.org/mission-vision-goals/.
Additional Information