Winter Park Country Club
Introduction
Winter Park Country Club was created in 1914. The clubhouse built at the time remains standing is listed on the National Register of Historic Places. The golf course, which is still used today, is one the oldest in the country and considered difficult even for advanced players. The clubhouse is owned and operated by the City of Winter Park and is available to rent for weddings and other gatherings.
Images
The Winter Park Country Club opened in 1914 and is one of the oldest golf clubs in the country.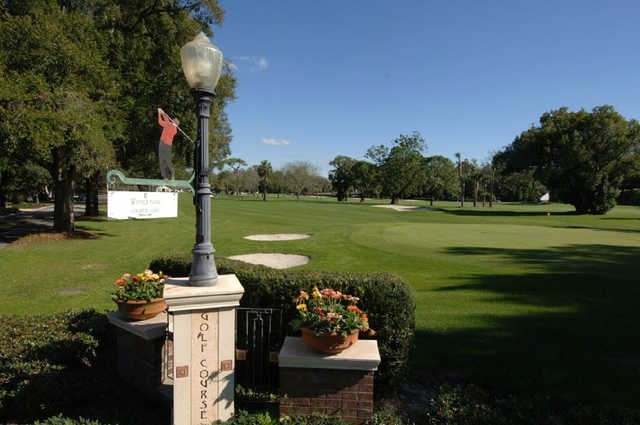 The Winter Park Country Clubhouse hosts weddings and other events. It was added to the National Register of Historic Places Nomination in 1999.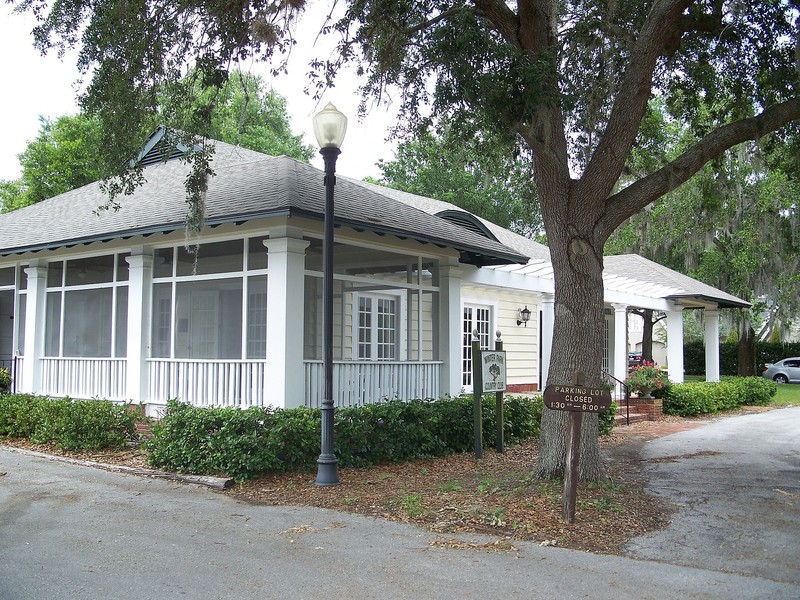 Backstory and Context
Wealthy industrialist Charles H. Morse and golfer Dow George led the effort to established the club and course. The clubhouse was designed in the Bungalow/Craftsman style and is an excellent example of this architectural style. The golf course was actually the second one in Winter Park. The first was built near Rollins College but was forced to close after only a year because the growing city needed the space. The Winter Park course was also forced to close in 1926 thanks to competition from a course across the lake in Aloma. This one closed, however, in 1937 and Winter Park was able to reopen again, this time with a revamped course. The clubhouse was used much like it is today, for various social gatherings and events. Interestingly, the course was used to support WWI. Sheep and goats were allowed to graze here during the war; before that a fence was placed around the course to prevent them from coming in.
Sources
"Winter Park Golf Course: History." Florida Historical Golf Course. Accessed October 2, 2016. http://floridahistoricgolftrail.com/courses/winter-park-golf-course.

Lindsey J. Haves & Gary V. Goodwill. "Winter Park Country Club and Golf Course."
National Park Service - National Register of Historic Places Nomination Form. September 17, 1999. https://npgallery.nps.gov/GetAsset/703061d8-058c-4ecc-b519-f49b09314346.

Photo: Ebyabe, via Wikimedia Commons