This entry includes a walking tour! Take the tour.
Introduction
Storer College was the first African American college in West Virginia. The institution had been established by the Free Will Baptist church as a school for runaway slaves during the Civil War. In 1867, Storer was incorporated by the state as a teacher school for African Americans under the leadership of the Rev. Nathan C. Brackett. Storer educated over 7,000 students in its nearly ninety-year history including many prominent educators, lawyers, doctors, and politicians. The Storer College campus is now part of Harpers Ferry National Historical Park and is on the National Register of Historic Places. Anthony Memorial Hall is the most prominent building on campus and, like many of the Storer buildings that stand today, is used as an education center for the National Park Service.
Images
Union encampment during Civil War on Camp Hill in Harpers Ferry, which would later become the site of Storer College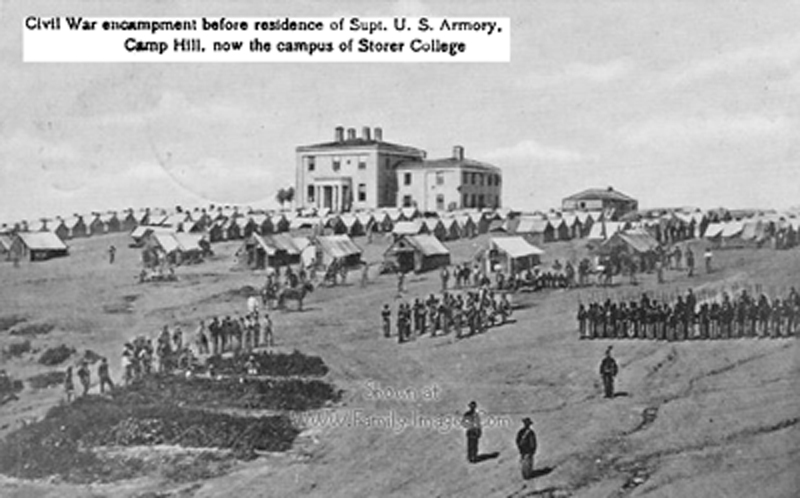 Anthony Memorial Hall, built it 1881, was the main building of Storer College.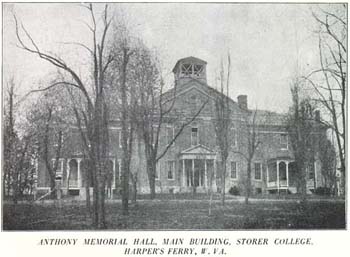 Storer College campus directory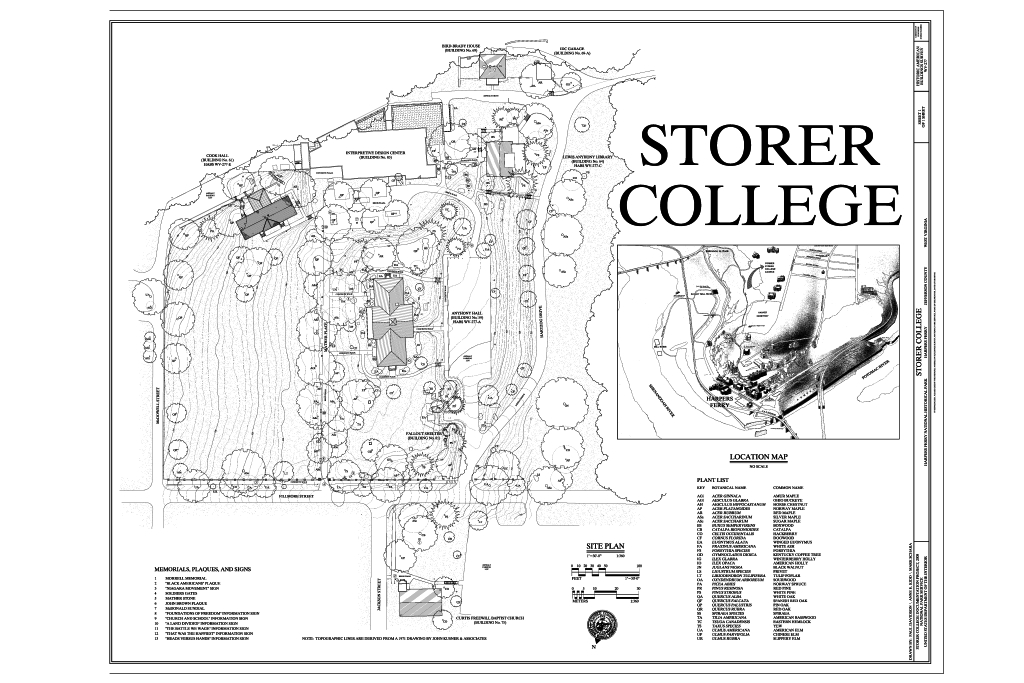 JR Clifford, a local attorney and 1875 graduate of Storer College, helped coordinate a Niagara Movement conference held at Storer College in 1906.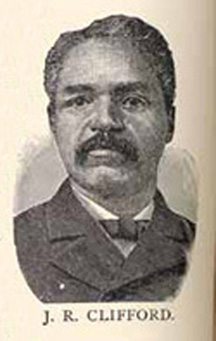 Don Redman, nicknamed the "Little Giant of Jazz," was a renowned musician who graduated from Storer College.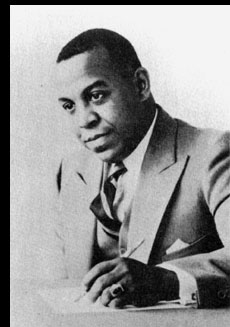 Chief Dr. Nmadi Azikiwe, President of the Nigerian First Republic in the 1960s, traveled to the United States to study at Storer College.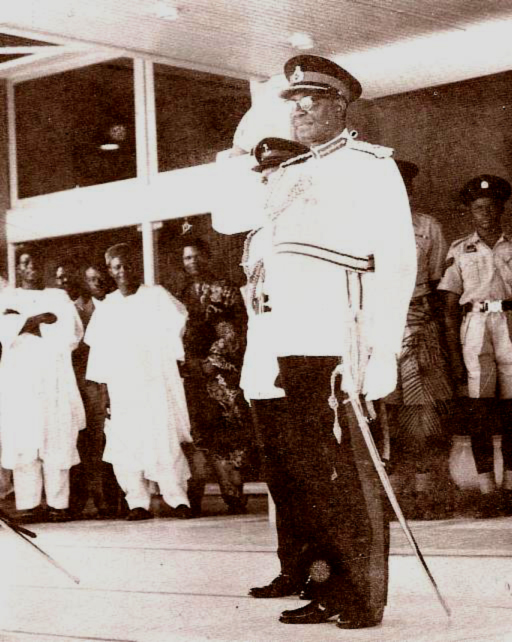 Stephen T. Mather Training Center (2012)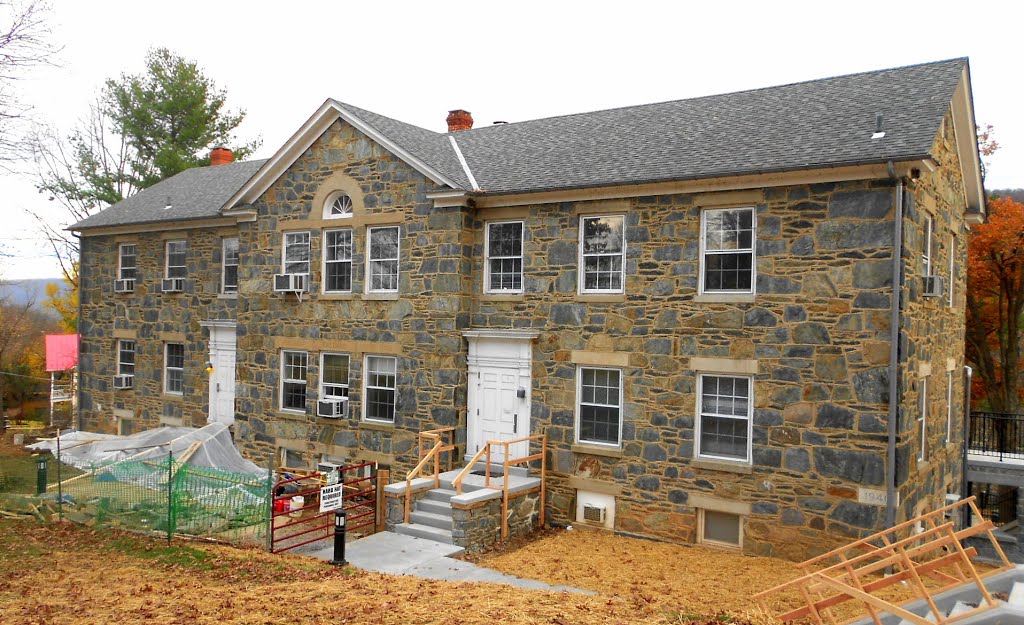 Niagara Movement leaders: W.E.B. Dubois (seated) and (left to right) J.R. Clifford, L.M. Hershaw and F.H.M. Murray. Photo taken at Harper's Ferry on April 17, 1906.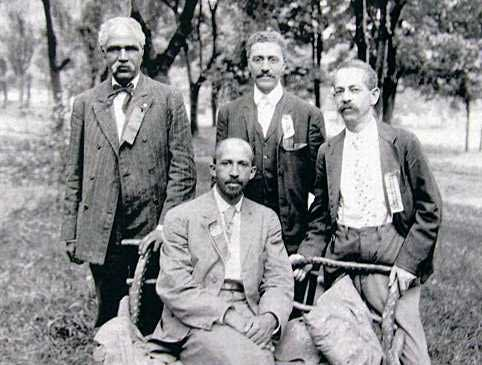 Group portrait of the Storer College band. Photo circa 1914, courtesy of West Virginia and Regional History Center, WVU Libraries.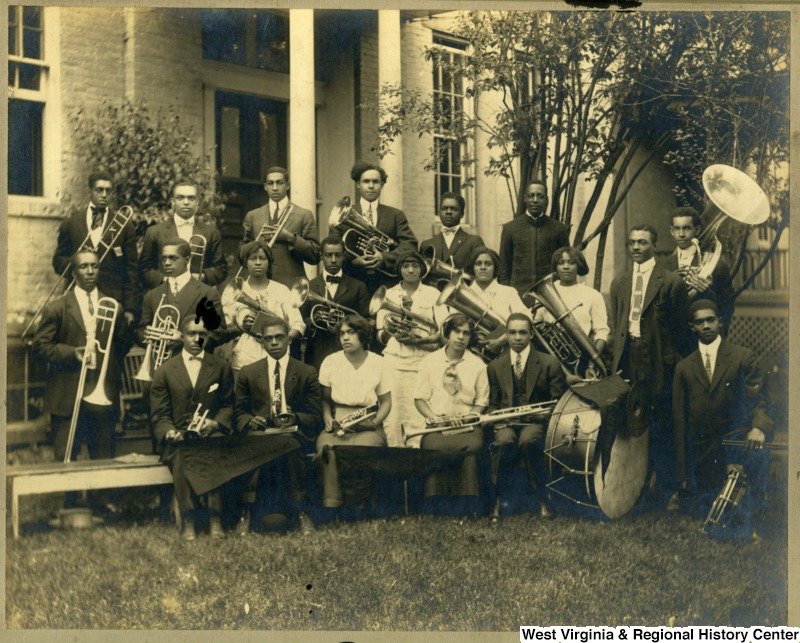 Storer College football team. Photo circa 1910, courtesy of West Virginia and Regional History Center, WVU Libraries.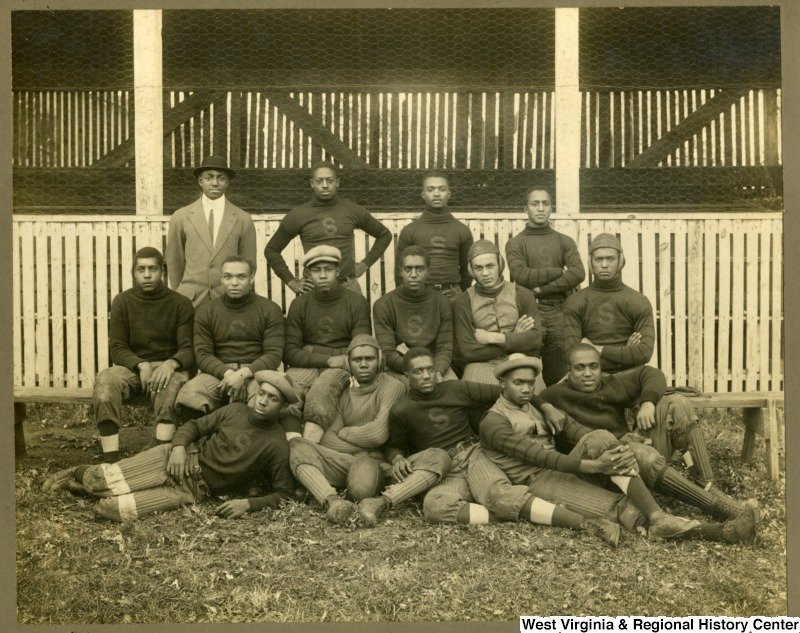 The girl's basketball team pose in their uniforms. Photo circa 1920, courtesy of West Virginia and Regional History Center, WVU Libraries.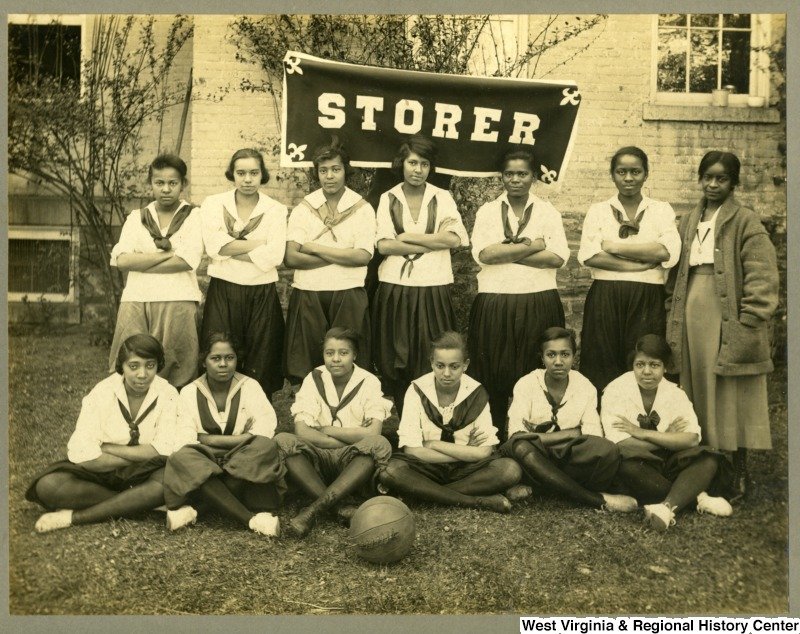 Class of 1932 portrait. Photo courtesy of West Virginia and Regional History Center, WVU Libraries.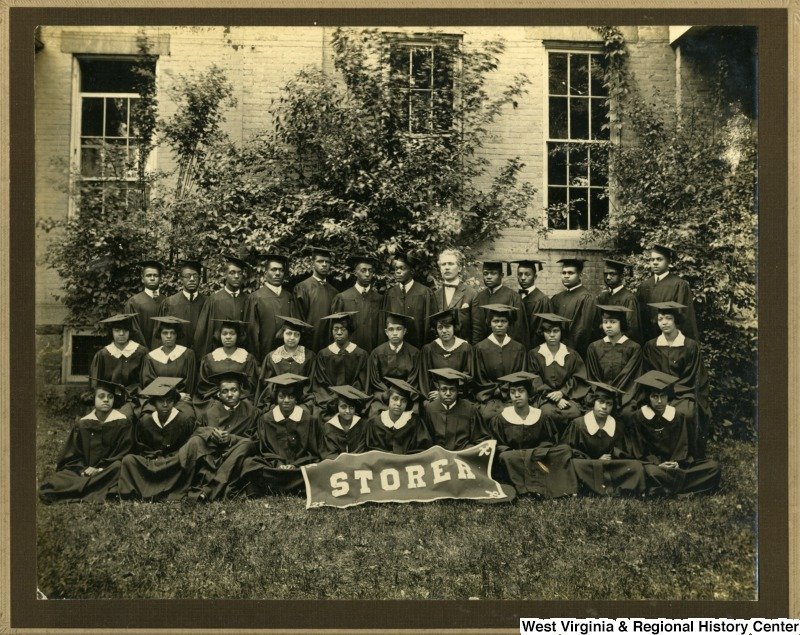 Storer students build a snowman on campus, likely during the "Great Snow" of 1941. Photo courtesy of West Virginia and Regional History Center, WVU Libraries.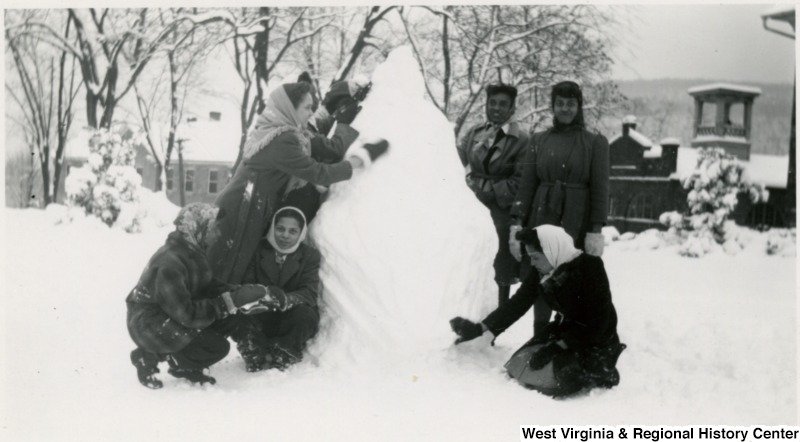 A postcard from Storer College. Courtesy of West Virginia and Regional History Center, WVU Libraries.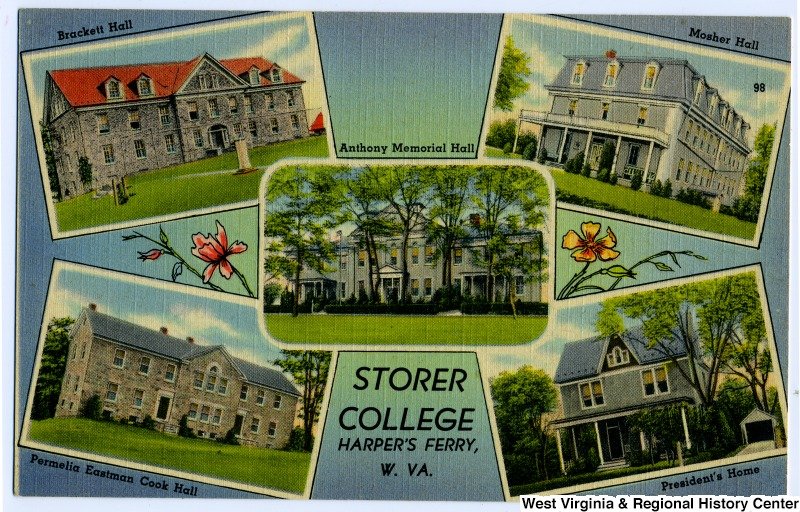 Anthony Memorial Hall is now home to the Stephen T. Mather Training Center for the National Park Service. Photo by Carol M. Highsmith, Library of Congress.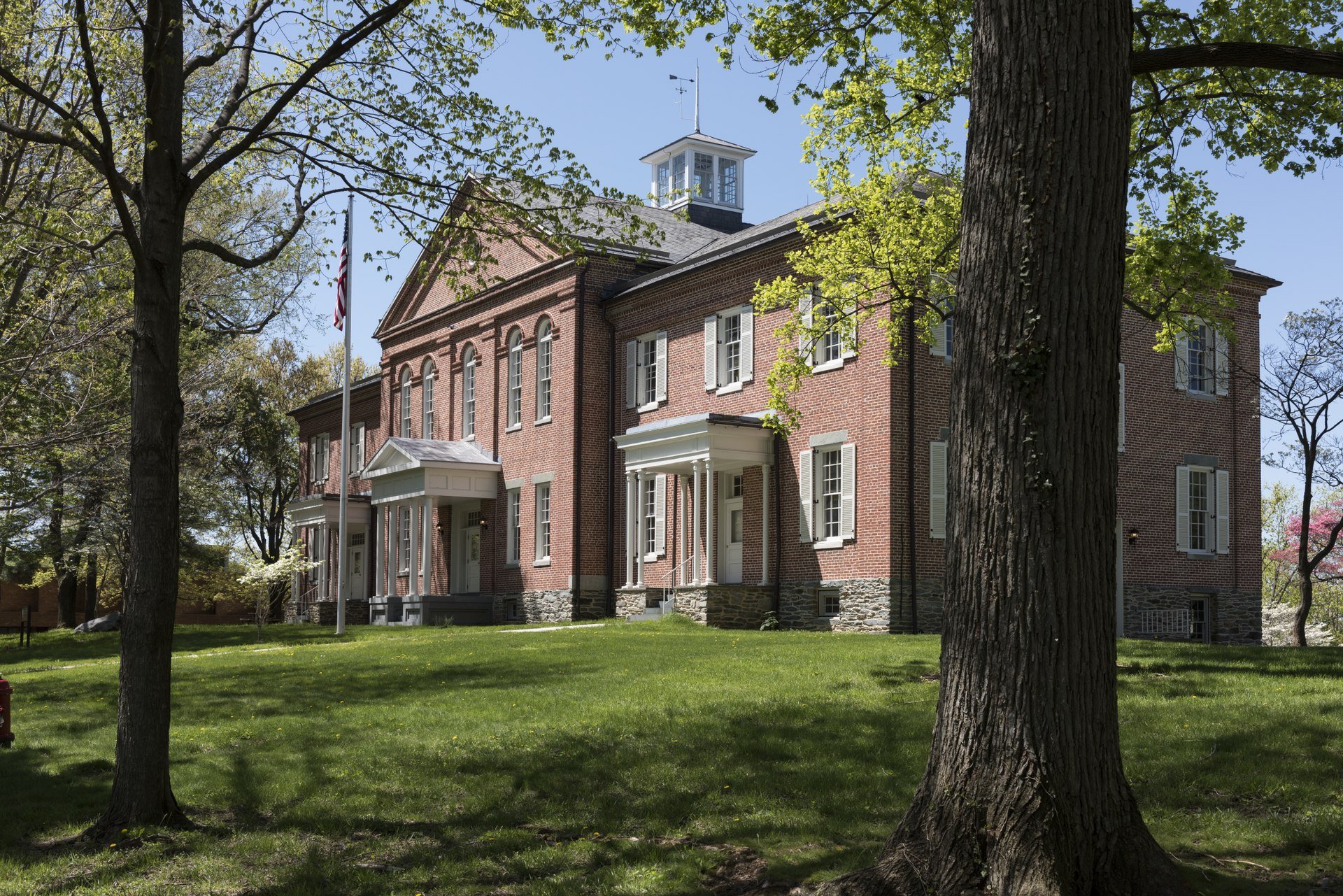 Backstory and Context
Storer College developed out of movements in the nineteenth century to provide freed slaves with basic skills and further teacher education. Prior to the Civil War, free and enslaved Blacks faced a range of legal and social obstacles to gain basic skills such as such as reading, writing, and arithmetic. With the Thirteenth Amendment ending slavery in 1865, millions of freedpeople sought access to training, skills, and a new sense of self-worth after slavery. Furthermore, education was an important tool for navigating the complex world of Jim Crow, which continued to restrict and suppress African American activities. Missionary organizations established schools across the country so that former slaves could gain skills they were previously denied. 
In 1865, Rev. Nathan Brackett of the Freewill Baptist Home Mission Society of New England opened one such school in the Lockwood House, previously the Armory Paymaster's House, on Camp Hill in Harpers Ferry. The town of Harpers Ferry had been devastated by numerous Union and Confederate occupations during the Civil War. Still, its convenient location, transportation systems, and history of slave insurrection made it an attractive place for freedpeople to settle. In the postwar era, Blacks comprised 25% of the population in Harpers Ferry. The school was soon overwhelmed, with only sixteen teachers to educate some 2,500 students. To alleviate this problem, Brackett sought to establish a school to train African American teachers. This action is part of the broader "normal school" movement, named for the "norms" that primary teachers instilled in their young students, flourished in the mid to late nineteenth century.
In 1867, a philanthropist from Maine named John Storer offered to provide the Freewill Baptists with $10,000 to establish a teaching school provided that three conditions were met: that the Baptists match the $10,000; that the school eventually develop into a four-year college; and that the school had to be open to all applicants regardless of race or gender. The Freewill Baptists accepted the offer, raised $10,000 and opened the Storer Normal School on October 2, 1867, with nineteen students. At the time, it was the only teacher school for African Americans in West Virginia. The school was initially very unpopular among the white residents of Harpers Ferry, with incidents of slander, vandalism, and harassment of teachers.  
In 1881, Frederick Douglass, who was on the Board of Trustees, delivered a speech on John Brown in front of the college's Anthony Memorial Hall. Also in attendance was Andrew Hunter, the Charles Town District Attorney who had prosecuted and convicted John Brown.
In August of 1906, the second conference of the Niagara Movement, led by W.E.B. DuBois to end racial discrimination, was held at Storer.  By meeting at Harpers Ferry, the Niagara Movement acknowledged the symbolic importance of John Brown's slave insurrection and the continued fight for Black freedom. At the meeting, DuBois appealed for the right to vote, the end of public discrimination, justice, the "right to walk, talk and be" with others without interference, and the "federal government to step in and white out illiteracy."1 The Niagara Movement countered Booker T. Washington's calls for assimilation while advocating for civil rights without aggression or militant actions. The National Park Service calls this meeting at Storer "cornerstone of the modern civil rights era."2 In 1909, the group would develop into the NAACP.
In 1909, Storer College bought the armory engine house, also known as John Brown's Fort, which had been moved around several times. It was placed on the college campus and used as a museum. In 1968, the National Park Service moved the fort back near to its original location in the Lower Town.
While Storer remained primarily a teaching school, it began offering additional courses, industrial training, and academic degrees. Storer was officially designated a four-year college in 1938. It was never accredited, however, and was forced to turn away some graduate applicants due to a lack of funds. Around this time, enrollment peaked at about 400 students.
During its final years Storer College experienced financial troubles and a dwindling enrollment. In 1954, following the ruling desegregating schools in Brown v. Board of Education, the state of West Virginia withdrew financial support for the school. With no other available options, Storer was forced to close in 1956. Physical assets of the college were transferred to the Baptist (and historically white) Alderson-Broaddus College along with scholarship endowments for Black students. Storer's endowment was transferred to the all-Black Virginia Union University and maintained by VUU and Howard University, another historic Black university. 
In 1960, the campus of Storer College became part of Harpers Ferry National Historical Park. Because Harpers Ferry is also home to the National Park Service's interpretive center, some of Storer College's buildings are used for tours or educational training. The most prominent building is Anthony Memorial Hall, built in 1881 on a scenic hill overlooking campus. A fire in 1927 left only the brick walls standing and it was restored shortly after. Today, Anthony Memorial Hall is an education center that bears the name of Stephen T. Mather, a businessman and conservationist who became the first director of the National Park Service. Over the years, a number of Storer College structures, such as dorms, a basketball court, and a science building, have been razed to make space for private homes or National Park Service facilities. The former college football field and horticultural lands, located west of Anthony Memorial Hall, are now forested.
Annual reunions for Storer alumni are also still held on the campus. Prominent alumni include J. R. Clifford, the first Black lawyer in West Virginia and owner of the state's first Black newspaper; Coralie Franklin Cook, a professor at Howard University and descendant of the Monticello slaves; Joseph Jeffrey Walters, author of the first African novel published in English, Guyana Pau; jazz musician Don Redman; and Nnamdi Azikiwe, president of the short-lived First Nigerian Republic.
Sources
1. Burke, Storer College: A Hope for Redemption in the Shadow of Slavery, 1865 - 1955, 229.
2. National Park Service, "The Niagara Movement, " Harpers Ferry National Historical Park.
Drewry, Henry N., Humphrey Doermann, and Susan H. Anderson. Stand and Prosper: Private Black Colleges and Their Students. Princeton University Press, 2001. 
Engle, Stephen D. "Mountaineer Reconstruction: Blacks in the Political Reconstruction of West Virginia." The Journal of Negro History Vol. 78, No. 3 (1993): 137-65.
National Park Service. "The Niagara Movement." Harpers Ferry National Historical Park. Last modified April 10, 2015. Accessed September 2017. https://www.nps.gov/hafe/learn/historyculture/the-niagara-movement.htm
Shapiro, Stephanie. "A Black college closed in 1955, but its fading alumni fight to pass on a legacy." The Washington Post, October 22, 2015. Accessed February 17, 2017.
West Virginia's African-American Heritage Trail. West Virginia Division of Tourism. Storer College: A Hope for Redemption in the Shadow of Slavery, 1865 - 1955. A dissertation by Dr. Dawne Raines Burke (2004) http://scholar.lib.vt.edu/theses/available/etd-04252004-173337/
Additional Information