ToonSeum
Introduction
This small museum located in downtown Pittsburgh includes exhibits that present the history of comics. The museum has over 100 pieces of art on display at a time and features different exhibits every few months. The museum also serves as an independent art venue and is one of only a few cartoon-oriented museums in the country. In addition to exhibits of cartoon art, the organization also offers a variety of workshops and educational programs.
Images
The store front entrance to the ToonSeum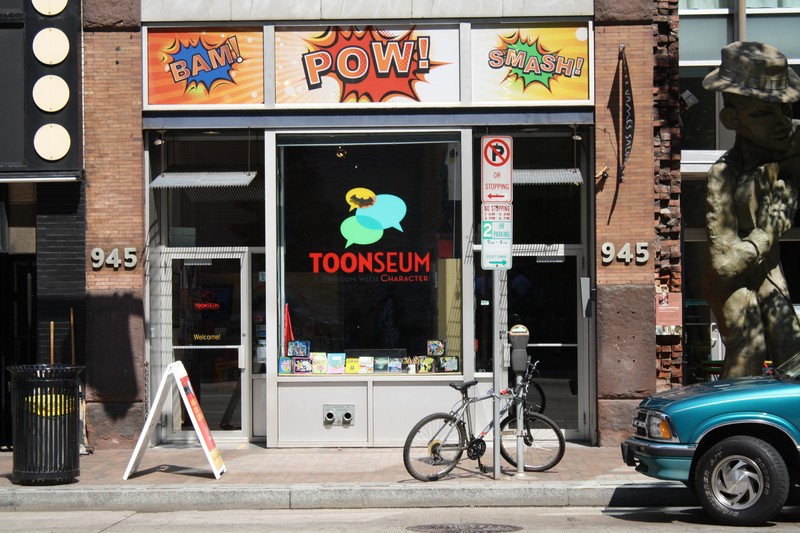 Children taking advantage of one of the ToonSeum's workshops.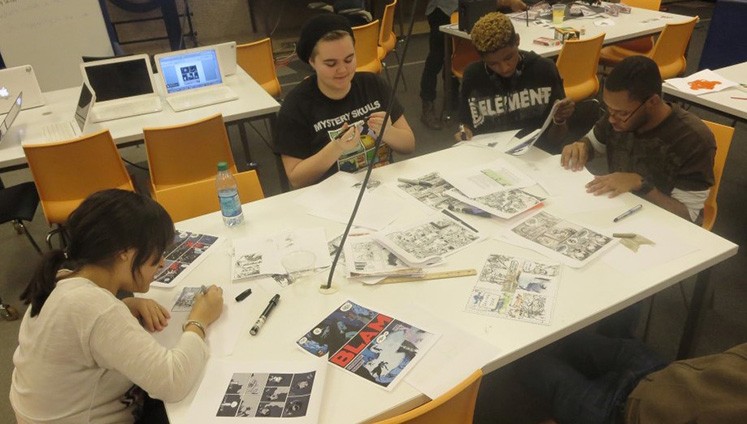 Exhibit space within the ToonSeum.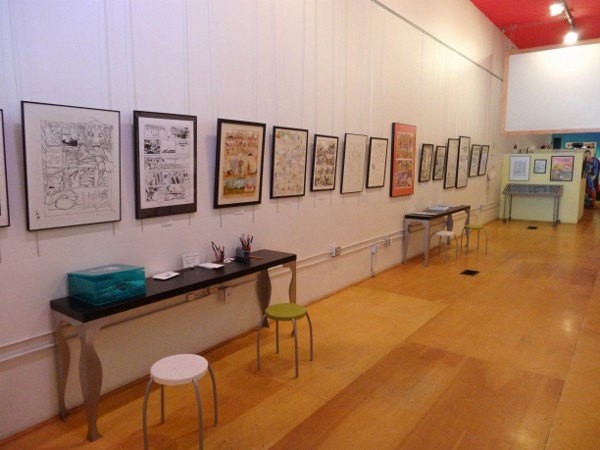 Backstory and Context
The ToonSeum first opened its doors in 2007 and moved to Pittsburgh's Cultural District in 2009 with assistance from the Pittsburgh Cultural Trust. In addition to the display of original cartoon art, the ToonSeum also offers hands-on workshops, community outreach, family events, and summer classes and workshops for kids. It also has created its NEMO Award which is awarded for excellence in the cartoon arts.
Past rotating exhibits have included "From MLK to March: Civil Rights in Comics and Cartoons," and "Draw Me!: The Art of the Cartooning Schools and 'How-to Cartoon' Culture in America," as well as one that celebrated 75 years of Captain America. While super hero art plays a significant role at the ToonSeum, especially after the success of Marvel and DC heroes on the big screen, it also delves into the serious side of cartooning, to include its artistic and cultural value. Thus, it is much more than simply a children's museum.
Sources
Machosky, Michael. "ToonSeum Founder, Executive Director Wos Leaving Pittsburgh Museum." Tribune-Review. September 3, 2014. Accessed October 10, 2016. https://www.youtube.com/watch?v=2B4Y3DJRyPE Mendicino, Anthony. "ToonSeum Celebrates 75 Years of Captain America." Pittsburgh Post-Gazette. June 29, 2016. Accessed October 10, 2016. https://www.youtube.com/watch?v=2B4Y3DJRyPE
Additional Information