Speedway Park (also known as the Jacksonville Speedway)
Introduction
Speedway Park, also know as Jacksonville Speedway, was a 0.5 mile oval-shaped dirt auto racing track located in Jacksonville. NASCAR Grand National Series races were held here during the 1951, 1952, 1954, 1955, 1961, and 1964 seasons. The final race at the track was won by Wendell Scott, the first African American to win NASCAR's top series. The track was opened in 1947 and closed in 1973. The site is now an apartment complex.
Images
Aerial view of Speedway location.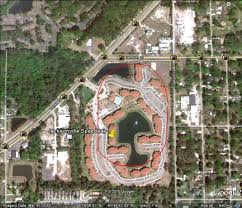 Picture of a race at Speedway Park.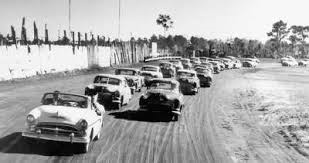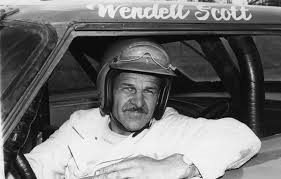 Wendell Scott standing in front of his race car.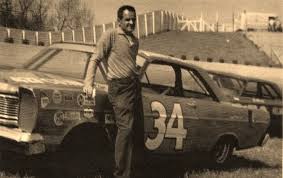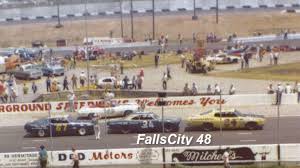 Backstory and Context
Speedway Park opened in 1947. The track was located at the intersection of Lenox Avenue and Plymouth Street in southwest Jacksonville. Wendell Scott was the First African American to compete full time in NASCAR. He also was the first African American to win a race in the Grand National Series. The race he was titled the Jacksonville 200 and took place in 1963. Wendell Scott attained his NASCAR license around 1953, which made him the first African American ever to compete in NASCAR. Scott's career was always affected by racial prejudice and problems with top-level NASCAR officials. Because of his determined struggle as an underdog, he won thousands of white fans, as well as many other friends and admirers among his fellow racers. He was inducted into the NASCAR Hall of Fame in 2015. Over 13 years, Scott would make 495 starts, which ranks 37th on the all-time list. In his career, Scott accumulated 20 top-five finishes including eight of them in the same season he won his first career race, 1964. Scott also posted 147 top-10 finishes, more than 25 percent of the races he entered.
His first driving job was as a taxi driver. Later he hauled illegal whiskey, an occupation that called for skills as both a high-performance mechanic and a fearless driver. Early on, Blacks were barred from many major races. In the 1920s, Black drivers tried to arrange racing circuits, But the prize money was meager at best. Nevertheless, Scott set his sights on breaking into organized racing. "There were just a few Blacks attending races then," Scott was quoted as saying. "Most of the time me and a friend were the only two Blacks in the stands. He'd often ask me if I'd have the nerve to get out there and run. I'd tell him, 'shucks, yes,' I could do it." Scott started racing at the Danville Fairgrounds Speedway.
On December 1, 1963, he won his only major race, a 100-mile event on a half-mile track in Jacksonville, Florida, but Scott was denied the opportunity to celebrate in Victory Circle. NASCAR officials said a scoring error was responsible for allowing another driver to accept the winner's trophy. Scott doubted that explanation. "Everybody in the place knew I had won the race," he said years later, "but the promoters and NASCAR officials didn't want me out there kissing any beauty queens or accepting any awards."
In 1973, he suffered severe injuries in a race at Talladega, Alabama. He raced only a few times afterward. Wendell Scott died in 1990.

Scott's legacy extends to present day with NASCAR awarding annual scholarships in his honor. In addition, the Wendell Scott Trailblazer Award is given to a diverse or female driver in the NASCAR Whelen All-American Series who has demonstrated significant contributions on and off the track.
Sources
"The Legend." Wendell Scott Foundation. Accessed March 2, 2015. http://www.wendellscott.org/the-legend. "Black Race Car Legend, Wendell O. Scott." African American Registry. Accessed March 2, 2015. http://www.aaregistry.org/historic_events/view/Black-race-car-legend-wendell-o-scott.
Additional Information