Malcolm X Home Site
Introduction
Civil rights activist Malcolm X was raised in Ingham County, and his experiences while a young man in the area shaped his later world view. In 1930, his family moved into a home built by his father at this site. They were in the process of being evicted out of their previous home in a white segregated neighborhood when it was set on fire by a white supremacist group. After receiving many death threats from the group, Malcolm's father was discovered dead on local streetcar tracks in 1931. Malcolm lived with a white family in nearby Mason after his mother was sent to an insane asylum. He was popular and excelled academically, but was never able to forget his inferior status as a young Black man in white society. A pivotal moment in his life came when a teacher criticized his career aspirations as unrealistic for a Black man. Soon after, he dropped out of school and left Michigan, going on to become an internationally recognized leader in the fight for civil rights.
Images
Michigan Historical Marker indicating the site of the home that Earl Little built for his family in 1931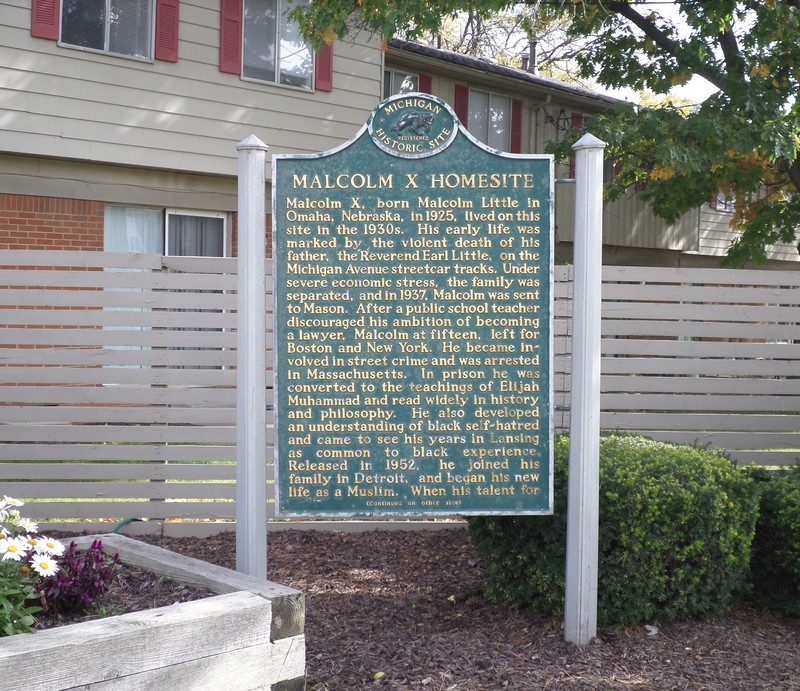 Malcolm as a young boy living in Lansing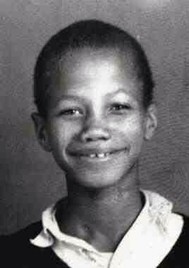 The 1930 census, showing the Little family living at their Charles Street residence after their previous home was set on fire by a white supremacist group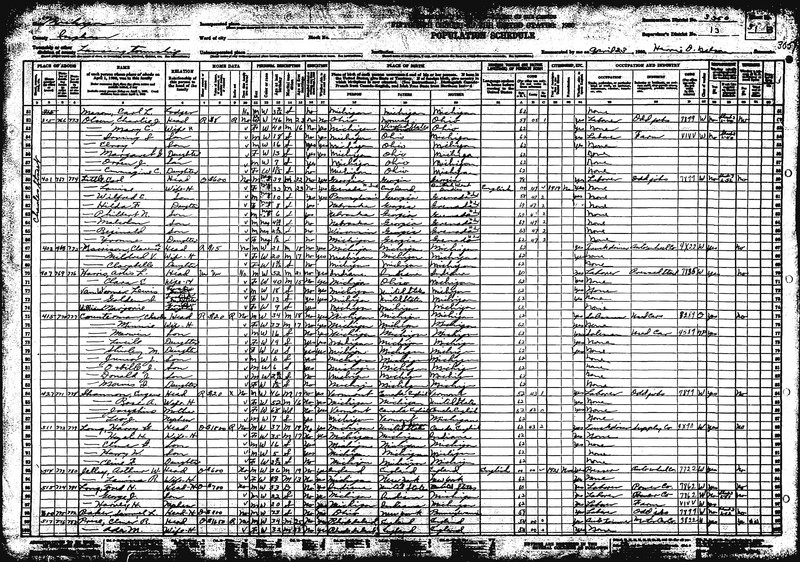 Malcolm's class photo. He is the only African American in the photo, back row, center.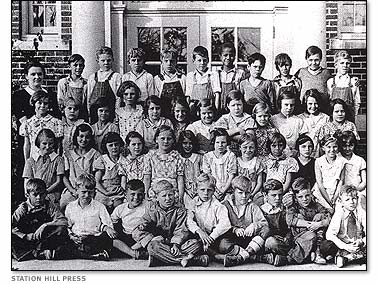 Malcolm, indicated by an X, on the Mason High School football team in 1940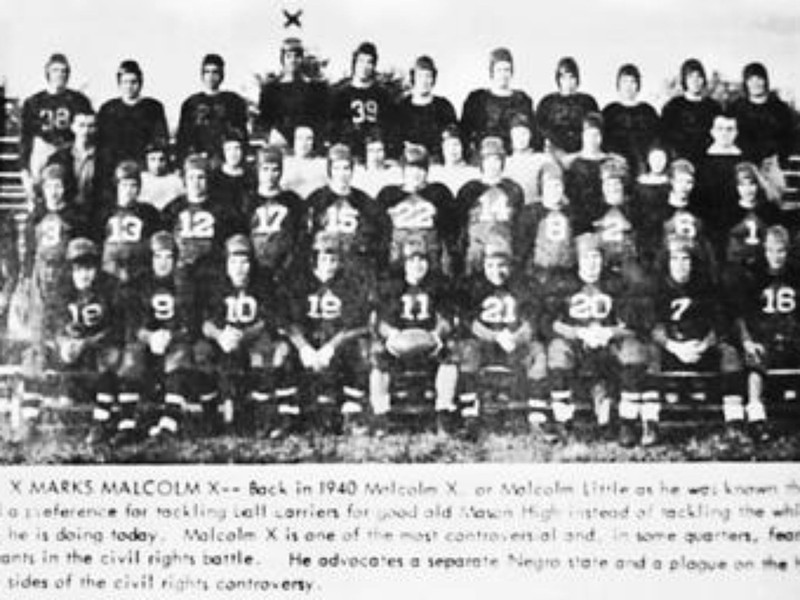 Louise and Earl Little, Malcolm's parents who were also social activists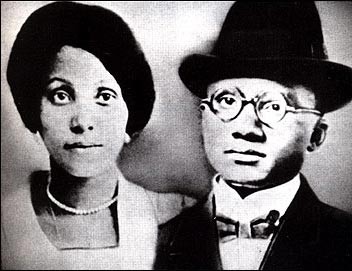 An excerpt from the court documents ordering the Littles to vacate their home in Westmont because they are Black residents in a white neighborhood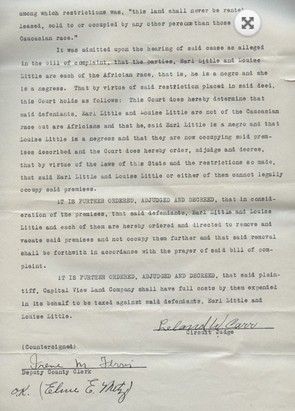 Malcolm, far left, shortly after his move away from Michigan
Malcolm went on to be an eloquent, controversial figure in the civil rights movement, advocating for a separate Black nation rather than integration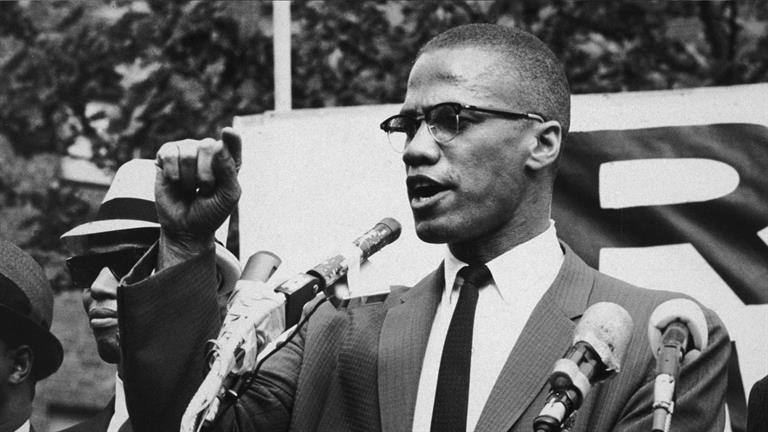 Dennis Burnside was one of the local leaders who pushed for the renaming of Lansing's Main Street to Malcolm X Street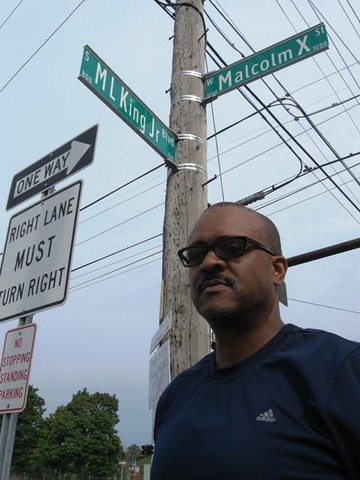 Backstory and Context
Born on May 19, 1925 as Malcolm Little, his family raced racial discrimination and harassment from the Ku Klux Klan in their hometown of Omaha, Nebraska. In order to protect the family, Malcolm's parents, Earl and Louise Little moved to Wisconsin and then to Michigan. The Littles were active members of the Universal Negro Improvement Association, and Earl was a Baptist minister who spoke out for Black civil rights.1 The family first lived in the mostly white neighborhood of Westmont in Lansing, but they were taken to court by the company that owned the land, saying that only Caucasians could live in that neighborhood.2 Before the court could evict them, a mob of white supremacists from the Black Legion set fire to the home on November 8, 1929, while the entire family was inside. One of Malcolm's most defining childhood moments was watching as local white firemen and police arrived on the scene, but did nothing as the fire consumed the house.1, 2, 3 He was only four years old at the time.

The family lived for a time at 401 Charles Street in East Lansing. In 1930, the Littles built a new home in South Lansing at 4705 Logan Street (now known as Martin Luther King Junior Boulevard), and Malcolm started kindergarten at Pleasant View Elementary School. Tragedy struck the family again on September 28, 1931, when Earl Little was found dead on city streetcar tracks at Michigan Avenue and Detroit Street. The family believed that he was murdered by members of the Black Legion, who had been sending him death threats. However, an official investigation ruled the incident a suicide, and because of this, Louise Little could not collect any money from the life insurance policy. The family was left completely destitute, in the throes of the Great Depression and living off welfare. Malcolm was caught several times stealing food and trinkets. In 1939, Louise was ruled insane and an unfit guardian for her children. She was committed to an asylum in Kalamazoo, and the six of the eight children went into foster care, while the oldest two remained in the home. Malcolm was living with the Gohannas family on Williams Street when he was expelled from West Junior High School for misbehavior and sent to a juvenile detention home in Mason, Michigan.1, 2, 3

The home was run by a white family, the Swerlins, who treated Malcolm well, but he still felt like an outsider and a bit of an oddity in the mostly white neighborhood. He was enrolled at Mason Junior High, where he excelled academically and socially, being elected class president and joining the basketball team. The following year he started at Mason High School, and his favorite subjects were History and English. Although well-liked, Malcolm said that he felt like the people of Mason saw him as more of novelty, a "pink poodle" or a "pet canary" than a person.3 At basketball games, people shouted racial slurs at him, and one of his teachers often made racist jokes about "lazy and dumb and shiftless" Negroes.3 According to Malcolm's autobiography, another pivotal moment in his life occurred as a student in Mason, when he told his favorite teacher about his aspirations to one day become a lawyer. The teacher responded by telling him that that was "no realistic goal for a nigger."3 Malcolm was devastated and lost all motivation, realizing that no matter how intelligent he was or how hard he worked, he would always be held back because of his race. He dropped out of school at the age of 15 and left Michigan to live with his half-sister in Boston, returning a few times for job stints and speaking engagements. Malcolm would go on to become an outspoken advocate for Black Nationalism, believing that there was no place for Blacks in the world dominated by a white majority. In light of his experiences growing up in mid-Michigan, it is no wonder that he became such a controversial, but a widely admired activist.

The Little family home in Lansing no longer exists today, but the site is marked with a registered Michigan Historic Site plaque, erected in 1975. In 2003, Mason High School created a mural with a quote by Malcolm X at the request of a student who learned of the historical connection. El-Hajj Malik-Shabazz Academy, a local private charter school, carries Malcolm's adopted name after converting to the Nation of Islam; the school holds a week-long event honoring him every year. In 2010, a group of local residents succeeded in pushing for Main Street to be renamed Malcolm X Street, which intersects with Martin Luther King Junior Boulevard. There is not much else in the city commemorating his time there, and many residents are not even aware of Lansing's connection to the international civil rights leader. 4

Sources
1. Biography.com Editors. "Malcolm X Biography." The Biography.com Website. Accessed October 14, 2016. http://www.biography.com/people/malcolm-x-9396195#early-life
2. Garrett, Nicole. "Malcolm X in Michigan." SeekingMichigan.org Website. Published February 14, 2012. Accessed October 14, 2016. http://seekingmichigan.org/look/2012/02/14/malcolm-x-in-michigan
3. Malcolm X and Alex Haley. "The Autobiography of Malcolm X as Told to Alex Haley." New York: Grove Press, 1965.
4. Castanier, Bill. "Honoring X." Lansing City Pulse Website. Published January 11, 2012. Accessed October 14, 2016. http://lansingcitypulse.com/article-6849-honoring-x.html
Additional Information