Colonial Williamsburg
Introduction
Colonial Williamsburg is a historically-themed park that includes a variety of options for both entertainment and education. The town of Williamsburg, established in 1632, includes replica and restored buildings designed to give the appearance of a Virginia community in the late eighteenth century. The organization traces its roots back to the early 1900s when it was founded by Reverend Dr. W. A. R. Goodwin, the Rockefeller family, and numerous private organizations. Visitors can enjoy educational experiences including tours offered by trained historians and programs hosted by reenactors. Visitors can also tour an art museum, beautiful gardens, and modern conveniences like spas and shopping.
Images
The Governor's Palace at Colonial Williamsburg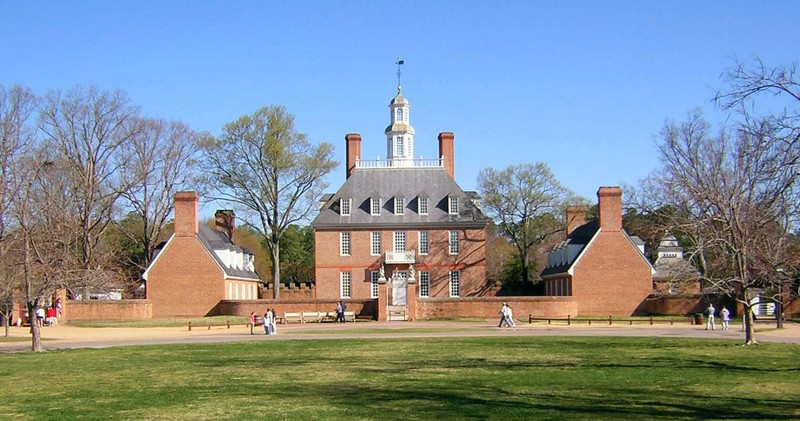 Historians Richard Handler and Eric Gable explore the way that Colonial Williamsburg presents history in this book from Duke University Press.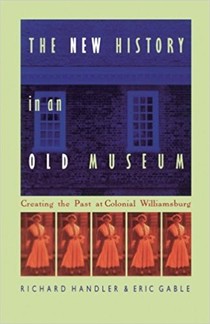 Backstory and Context
Colonial Williamsburg has endeavored to do more in recent years to present social history into its various programs and events. Most visitors expect a blend of entertainment and education in a theme park environment, but surveys indicate that visitors do value historical accuracy. The buildings were reconstructed upon the original foundations of original buildings and great efforts have been made to be as true to those designs without jeopardizing comfort or public safety.
Williamsburg was founded in 1632 and colonial Williamsburg came about three centuries later--the brainchild of a governor that hoped to promote tourism in this region of the state. The site includes a historical district with some restored but original buildings that were constructed in the late eighteenth century as well as some that attempt to show what the first settlers might have seen. The site also includes historical exhibits and events beyond the colonial period as the city's own history includes much more than the colonial period. For example, Williamsburg was briefly the capital of Virginia before the city of Richmond and it was also a site of several important events in the Civil War.
The restoration of Colonial Williamsburg began in the early twentieth century using maps and other primary sources in the College of William and Mary's archives. Over the years, Colonial Williamsburg has embraced more of the difficult topics of history, balancing entertainment with education.
Sources
Greenspan, Anders. Colonial Williamsburg. Encyclopedia Virginia. Accessed May 07, 2017. http://www.encyclopediaVirginia.org/Colonial_Williamsburg#start_entry.


Additional Information