Society for Contemporary Craft
Introduction
The Society for Contemporary Art was established in 1971 and offers a variety of lectures and performances in addition to exhibitions. Over the past decades, the museum has featured over 140 different exhibitions honoring work by over 1,400 nationally and internationally known artists. In addition to the exhibitions, the museum creatively engages visitors through programs, lectures, performances, and various activities, as well as workshop studios. The Drop in Studio is a hands-on art studio for kids and adults and the second studio features metals, wood, fiber, mixed media, and book/paper workshops. The museum has two biennial exhibition series: the Elizabeth R. Raphael Founder's Prize Exhibition and the Bridge Exhibition Series. Created in 1997, the Prize Foundation offers a $5,000 and the society's purchase of the piece to the winner; it was founded and funded by Raphael's daughters. The Bridge Series, created in 1988, features 3 solo exhibitions by mid-career, contemporary artists. The Society of Contemporary Craft also has a satellite exhibition space at the BNY Mellon Center. Located in the T Station lobby, the center features 5-6 exhibitions annually.
Images
The produce warehouse that houses the society.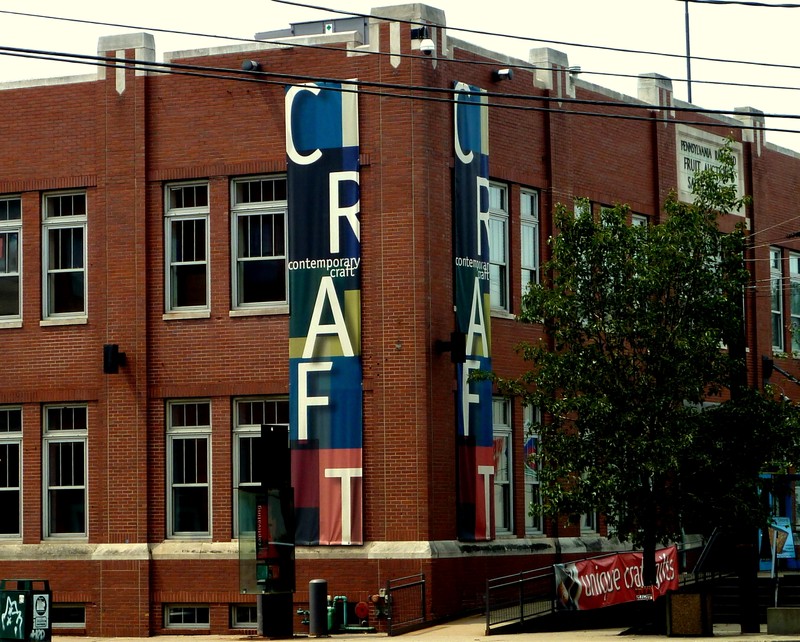 People enjoying art on display at the society.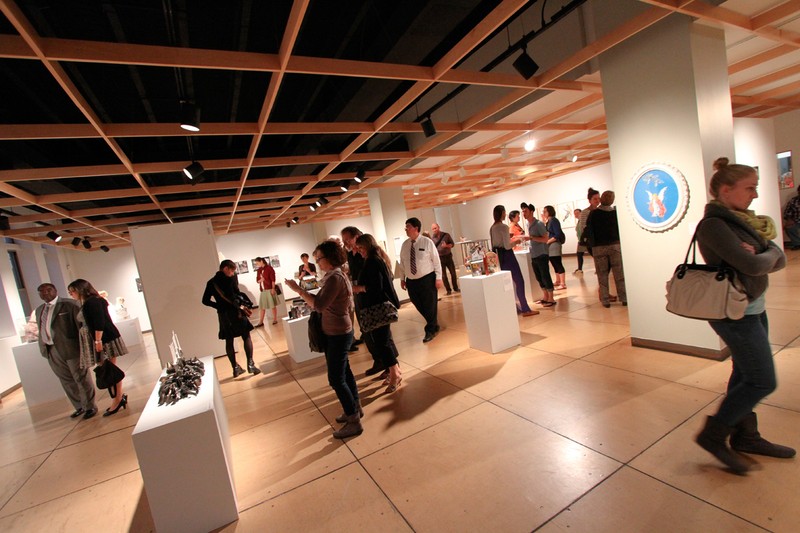 Working hard in the society's hands-on studio.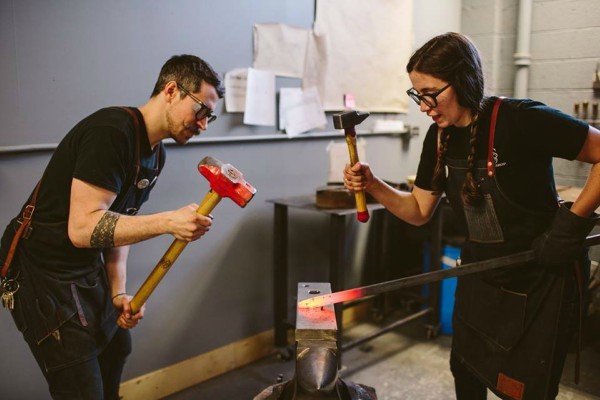 Backstory and Context
The Society of Contemporary Art was founded in 1971 by Elizabeth Rockwell Raphael for craft artists and a chance to display their work. Among others, Raphael believed that craft arts were paving the way for a new field of contemporary art. Raphael's mission to "...engage the public in creative experiences through contemporary craft" has not changed over the decades.
The society features the works of up-and-coming artists that focus on multiculturalism, diversity, and art that exists outside the mainstream. It also seeks to bring out the artist in all of us through various classes conducted within its hands-on studio, community outreach programs and use of its rental space. It also offers interpretive programs, a lecture series, performance art and numerous weekend events. Previous exhibits have included Edward Eberle Retrospective: Three Decades of Clay and Mindful: Exploring Mental Health Through Art.
Sources
Shaw, Kurt. "Society for Contemporary Craft Exhibit Uses Art to Touch on Mental-health Issues." Pittsburgh Tribune-Review. September 16, 2015. Accessed October 21, 2016. http://triblive.com/aande/museums/9096338-74/mental-says-thomas Pattak, Evan. "The One and Only: Society for Contemporary Craft." Pop City Media. October 7, 2009. Accessed October 21, 2016. http://www.popcitymedia.com/features/societycontempcraft060809.aspx Orkoskey. "Contemporary Craft Offers Pittsburgh Collectors First Dibs on Emerging Artists." Strip District Neighbors. January 26, 2016. Accessed October 21, 2016. http://stripdistrictneighbors.com/2016/01/26/contemporary-craft-offers-pittsburgh-collectors-first-dibs-on-emerging-artists/
Additional Information